In a new column from Mark Clark, we take a closer look at some of the more notable trees and bushes that frame our daily lives.
They fill a space somewhere between our pets and our buildings and all have a story to tell about who we are and where we've been.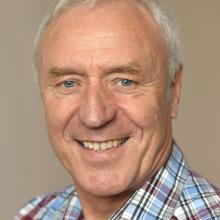 It is not the prettiest ngaio in the South, but the tree opposite the University of Otago Commerce Building in Clyde St is an interesting old identity that has seen generations of university students and staff come and go. If only trees could talk.
This tree has been pruned so mercilessly to avoid touching buses, it has almost been sliced in two, and it needs "walking sticks'' to prop up one of its branches. It looks a bit like something out of one of those cross-section books for children. So why is it my favourite local ngaio?
In the late 1970s I was flatting with students at 136 Albany St and one of them persuaded me to read The Hobbit and Lord of the Rings. Tolkien's descriptions of real and fictitious trees fascinated me, and I spent the next few weeks identifying the common European trees growing in Dunedin.
Strolling around the corner and along Clyde St one day, I came across a strange evergreen tree with sticky blackish growing tips and pinkish berries. The books of British trees couldn't help me, so, guessing that the strange tree might be a native, I bought a little Mobil New Zealand Nature Series book, New Zealand Native Trees (No 1), by Nancy Adams. Lo and behold, the second-last entry was a painting and a description of this mysterious tree; "ngaio'' (or "kaio'' in the southern dialect used by many Kai Tahu people, as in Papakaio north of Oamaru), Myoporum laetum. So began my interest in native trees.
The link with literature doesn't end there though. Thanks to Dame Ngaio Marsh and her books, ngaio is one of the most well-known Maori names outside New Zealand.
Broad green domes of ngaio are fairly common along the coast near Dunedin and Brighton. Surprisingly though, they peter out completely before you get to the Catlins. Somewhere between Taieri Mouth and the Catlins is the southernmost naturally growing ngaio in the world.
But wait! There's an Aussie usurper lurking in the margins of the ngaio story. For some obscure reason, lots of boobialla or Tasmanian ngaio shrubs (Myoporum insulare) have been planted along our coastline where the native ngaio was already coping quite well thank you. This despite the larger flowers and brighter pink berries on the native trees. And in a curious case of life imitating art (sports art in this case), guess which ngaio has the blackish growing tips. Yes, the New Zealand one.
In and around Dunedin, ngaio has coped with more than a century of urban and coastal development better than most other local native trees. It's a real local survivor to be admired and nurtured. The owners of a property on the corner of Young and Churchill Sts, in St Kilda, certainly seem to like them. They've let ngaio trees completely dominate the limited space in their front garden.
Ngaio are not the most glamorous or statuesque coastal trees, in the conventional sense anyway. In fact, northern pohutukawa seem to cope with the cold, salty winds of the South better than ngaio in the same location. Witness the young native trees lining the shore along Portsmouth Dr. It's the ngaio and Chatham Island ake ake (Olearia traversiorum) that look battered and contorted by the incessant harbour wind, not the pleasingly plump pohutukawa. But hey! How many trees do you know with pink berries?