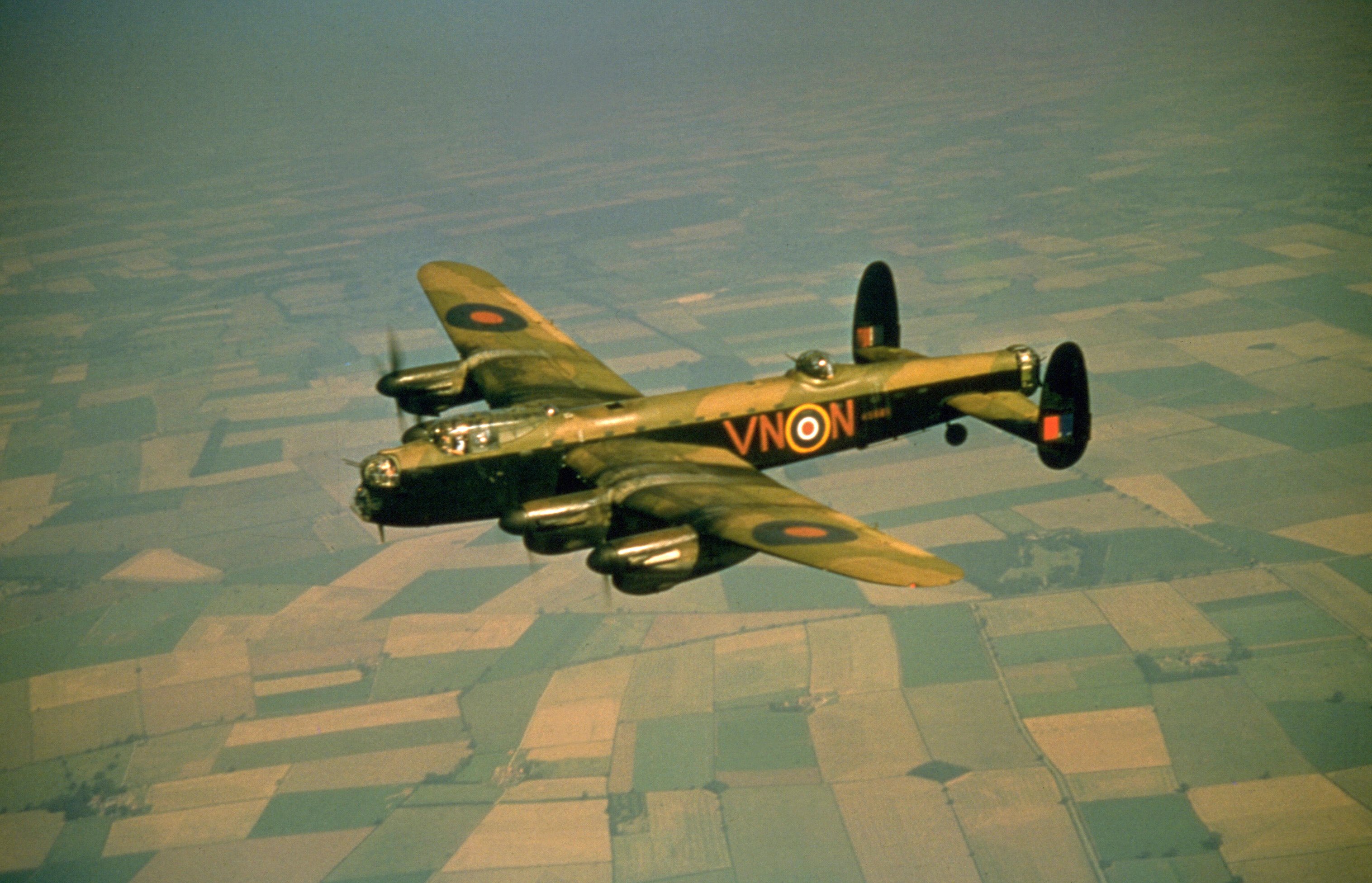 War stories need not be all wham-bam action. And, when writing for children, it's important to depict the truth, two leading Kiwi authors tell Shane Gilchrist.
"Jack saw the squared-off wings of a Focke-Wulf racing at them from below. He heard the crash of cannon fire, saw bits of their wing shredding and spinning away. Then the fighter was gone, hurtling into the night.''
So begins one of the many fast-paced chapters of New Zealand author David Hill's latest war story, Flight Path. Aimed at readers between 11 and 15, it features no shortage of explosions, exhausting sorties over enemy territory and examples of bravery as it follows the crew of a Royal Air Force Lancaster bombing German targets at the end of World War 2.
Yet its themes are not limited to dogfights and derring-do; in the background can be found notions of compassion, as well as a subtle examination of censorship and propaganda and the wider effects of war on civilian populations.
War offers much for a storyteller. In fact, any conflict - be it between countries, groups or individuals - has inherent themes and narratives, Hill notes. So a bomber crew, comprising several personalities thrown together in a highly stressful situation and with differing motivations, is perfect.
"I love groups because the dynamics and tensions within them provides great material. There is also the idea of friendships, which matter so much to children and young adults.''
The trick when writing war stories for children, Hill asserts, is to avoid overt preaching. Focus on a mission, not a message, and all will be well.
"In order to appeal to children - especially to boys, who can make great readers but are physically quite impatient; even when they read they can twitch about - you have to use any trick you can to hold attention.
"Young readers have a built-in [rubbish] detector so if you start putting in fancy writing instead of a fast plot, they will switch off,'' Hill says from his New Plymouth home.
"I try never to have a message because that can turn children off. It's better to have a character arc in which lessons are learned along the way.
"Some characters have links to real people. My wife Beth had a uncle Les who did fly in the United States Air Force in World War 2. I think there are parts of my grown-up son and bits of me in there, too.
"Like a lot of young guys, [key character] Jack is quite a romantic. He sees war as this great adventure and is determined to break away from narrow, little New Zealand. Although he is patriotic, his initial aims are almost selfish. I hope his attitudes towards this so-called adventure modify.''
Best known for his children's and young fiction books, Hill is a past winner of the Esther Glen Medal, the New Zealand Post Children's Book Award, and the Margaret Mahy Award. In 2010, he was writer-in-residence at the University of Iowa in the United States and last year he was Massey University's literary artist-in-residence.
Although Flight Path is the fourth war story Hill has written, he is wary of describing them as a series ("I've just written them one after the other ...'').
His latest follows Enemy Camp (2016), which describes the shooting of Japanese prisoners at the Featherston prisoner of war camp during World War 2; Brave Company (2014), which depicts a naval campaign in the Korean War; and My Brother's War (2012), based on the experiences of Archibald Baxter, the World War 1 conscientious objector and father of James K. Baxter.
Flight Path's target audience is also slightly older, between 11 and 15, he says.
"The language and violence is perhaps a little more graphic than I've used in previous books. But I know it will be picked up by younger, more advanced readers, too. I have no problem with that.''
Hill touches on a key issue. In a world saturated with violent imagery, how does he approach the delicate act of conveying death and/or injury to a young audience?
He quotes Julian Barnes, the Man Booker prize-winning English writer: " `Life says this happens. Books say this happens because ...'.
"One of the great things about books is you can put things such as violence or sex in context; you can explain the reasons for it, the course it takes and, possibly, a way for dealing with it.
"It is important to portray unsettling things because kids come across such topics in a structured and reassured environment in a book. Kids can be safe within it as they read.
"That's in contrast to, say, a video game, where a child might just see the raw violence and not much context.''
Military historian Glyn Harper, another New Zealand writer who moves between the worlds of adults and children with ease, hopes his words will stir an interest in the deeds of previous generations. It's a lest-we-forget ethos packaged with colourful, vibrant illustrations.
Awarded a Queen's Service Medal in 2012, Harper has written more than 20 books for children and adults, many of them to do with war.
"The main reason I do it is to try to get kids interested in history.
"Of course, the wars in which New Zealanders have been involved - particularly World War 1 and 2 but also subsequent events - have shaped us as a nation. For children to have a sense of who they are and where they come from, they need to know something about these events,'' Harper says.
"I think kids are quite interested in what their families have done in the past. Military history is family history and I think there's a natural curiosity in younger generations to find out what went on.''
Professor of war studies at Massey University, Harper is also heavily involved in the Centenary History Programme, a multiparty project (involving the Ministry for Culture and Heritage, the New Zealand Defence Force and the RSA) to produce a series of print-based histories on New Zealand and World War 1.
There are occasional byproducts of all his research. The inspiration for his most recent children's book, Gladys Goes To War, published last year, came by accident as he was trawling through the shelves at the NSW state library in Sydney in 2011.
"I was looking for information on New Zealand soldiers in World War 1 and I came across this name Gladys Sandford, who was listed in the New Zealand Expeditionary Force. It was the first time I'd seen a woman listed as an actual member of the NZEF.
"There were three pages of notes and a magnificent photo album, all of which showed how Gladys had gone to war, had made her own way there.
"I thought she would make a great story, particularly for young girls, because there aren't a lot of war stories aimed to engage them.''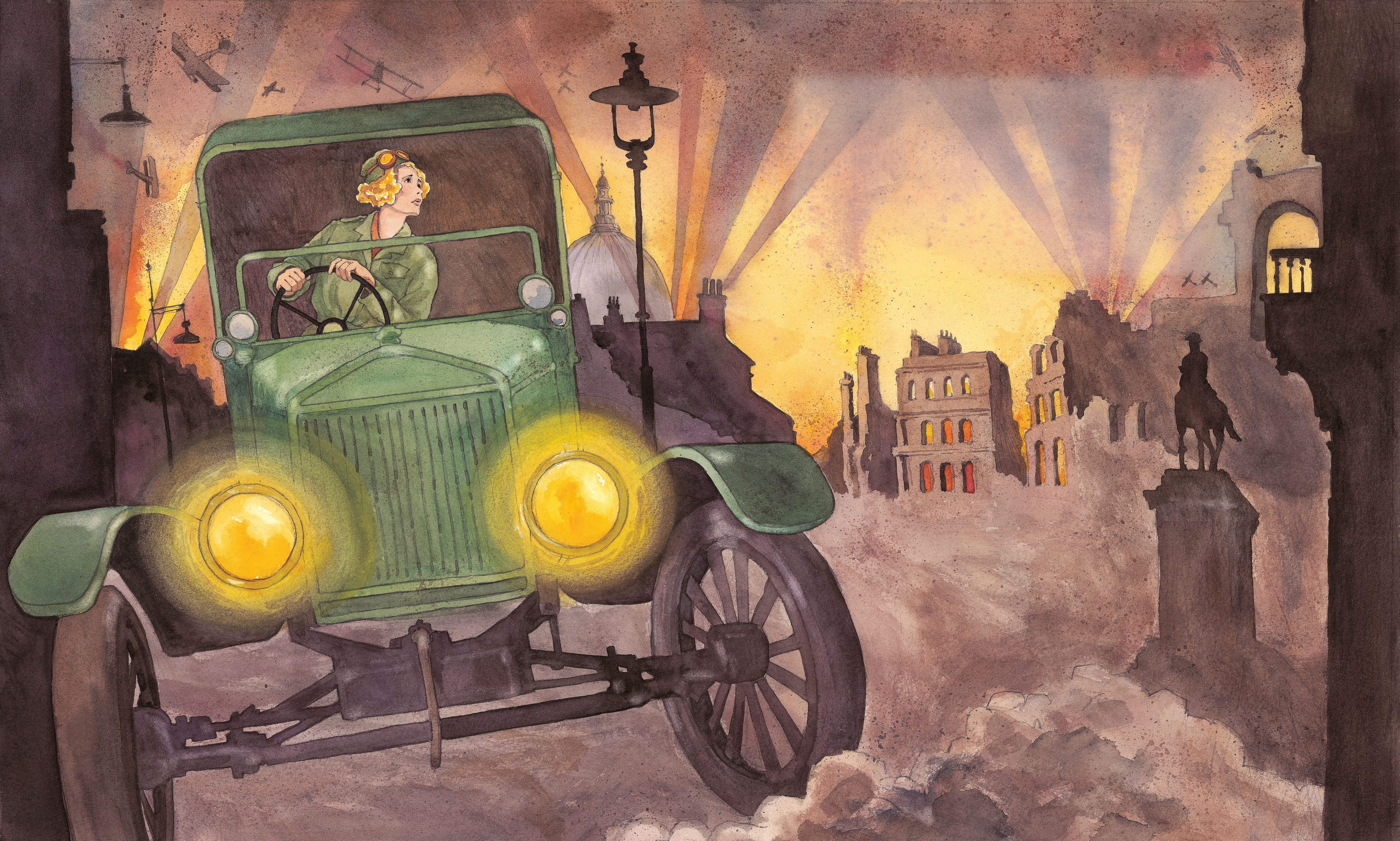 A motoring enthusiast at a time when men did most of the driving, Sandford offered to be a driver in World War 1, but was turned down by the Government. Undeterred, she paid her own way to Cairo, where she joined her husband, William Henning, then drove ambulances for one of the larger hospitals until Henning was called to serve in France.
Sandford then headed to London where she initially worked as a cleaner before a shortage of male drivers gave her the chance to take charge of an ambulance. She spent the next two years ferrying soldiers (who'd been wounded in France and Belgium) to London hospitals.
Like many, Sandford experienced tragedy: her husband and a brother were killed in action and another brother died of pneumonia before the war's end. She eventually remarried and continued to forge her way in traditionally male-dominated occupations: she became the first woman to work as a car sales representative in New Zealand, the first to get her pilot's licence and one of the first to cross Australia in a car.
"Gladys was a woman of amazing spirit, who achieved so much in her life and I hope that comes through in the book,'' Harper says.
A former teacher, Harper joined the Australian army in the 1990s and was deployed to East Timor as a member of the United Nations peace-keeping force when the country chose independence from Indonesia in 1999.
Currently researching a book on New Zealanders who served in other nations' military forces, he is also working on another children's book.
"It's set in World War 2 and involves someone who makes several escape attempts from a German POW camp.''
Harper says writing war stories for children also offers a welcome release from the rigorous detective work often required of a historian.
"I think it gives me fresh ways of looking at things. It's about trying to tell a sometimes complex story in as direct and simple a way as possible. Therefore it does offer a refreshing way of addressing information I already know.''
Even within the sphere of World War 1, Harper has covered a range of territory.
His 2015 book, Roly, the Anzac Donkey, one of many publications that marked the 100th anniversary of Gallipoli, followed Richard Henderson and his donkey, who together saved many soldiers.
His 2012 effort, Le Quesnoy (pronounced Leck con wah), depicted the French town liberated by New Zealand soldiers without a single civilian life being lost.
And his 2014 publication, Jim's Letters, was based on the thousands of letters sent by and to Anzac soldiers.
"I go around and speak at schools quite a bit and recall one girl talking to me about Jim's Letters, telling me how mad she was that I had killed off the main character.
"She said she had cried about it. I told her that, although she might not appreciate it, her response was actually good, in that it showed how deeply she had engaged with the story, that she understood the tragedy.
"For Jim's Letters I wanted to tell the Gallipoli story and focus on Chunuk Bair but make the point that it wasn't the adventure some thought it was at the time. I was under some pressure from the publishers to make the ending happier, but I stuck to my guns and they said later they thought it made for a more powerful story.''
It's vital, Harper says, to stay true to the subject matter, albeit write in a way that doesn't frighten young readers or discourage them from wanting to learn more about events.
"The tragedy and suffering of war is there; there is certainly the notion of death. But I don't go for a lot of gore and blood.
"I'm trying to depict that loss, but I'm also trying to make a point that these people were courageous and had certain moral values. They wanted to look after their family and friends. They had a sense of duty.
"Wars are tragic. They destroy families. But the people who fight in them are worthy of respect.''