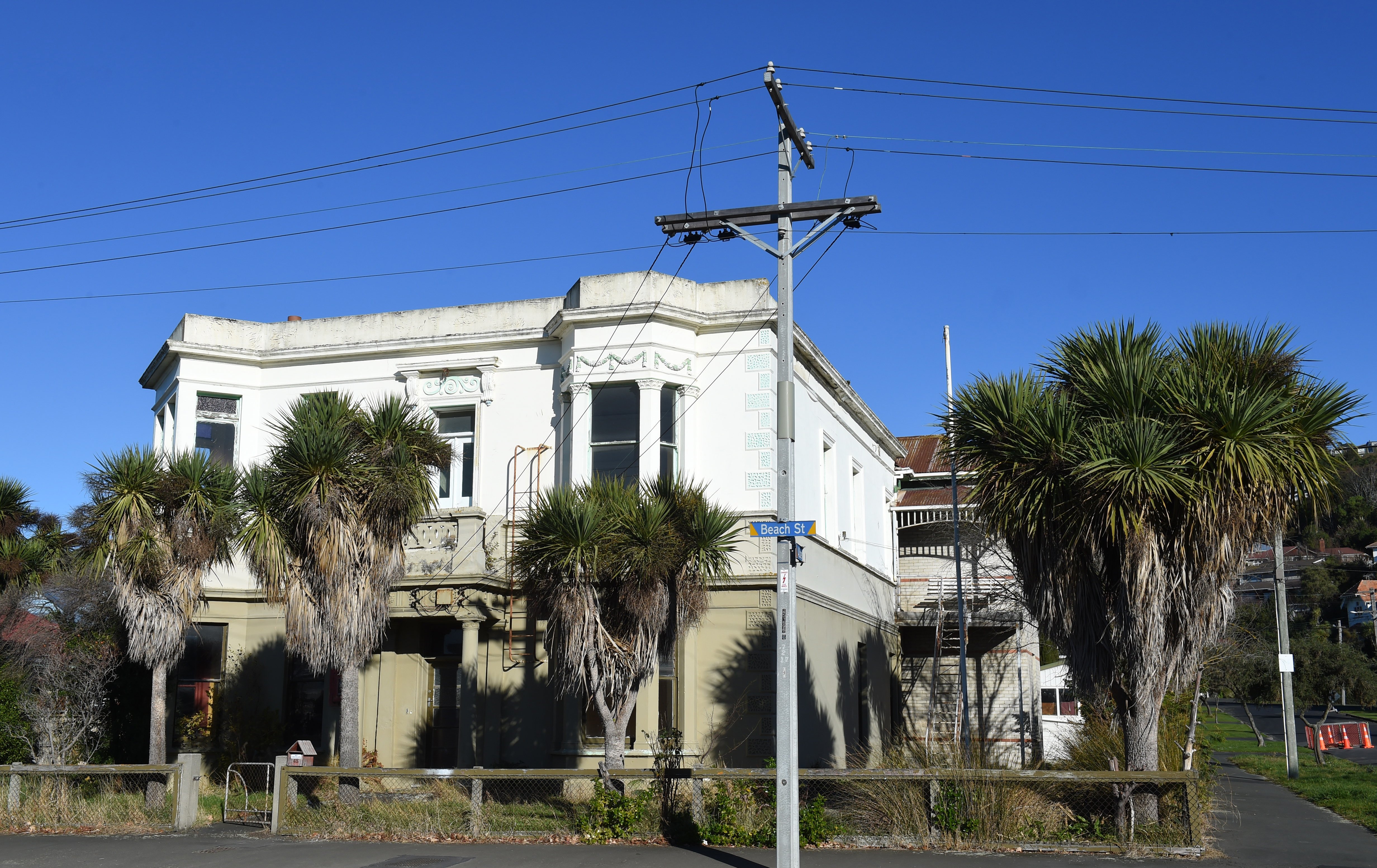 For Pacific islands in the tropics, it's the coconut palm. For Lebanon, it's the famous cedar of Lebanon. For other countries in the Middle East and North Africa, it's the date palm. For Australia, it would have to be the gum tree. So what tree says "New Zealand" like no other, asks Mark Clark.
As magnificent and memorable as kauri, kowhai, pohutukawa and silver ferns can be, I reckon Murray Ball got it right when he drew the distinctive outlines of cabbage trees/ti kouka (
Cordyline australis
) in some of his Footrot Flats cartoons. Almost all Kiwis instantly recognise these iconic plants, even at a distance. You can see different varieties of them growing along highways, in gardens and in farmland from Bluff to Kaitaia.
They're a successful export too. It's amazing how often they pop into view during those British TV shows about house hunting. Hence the rather pretentious names "Torbay palm", "Cornish palm" and "Manx palm". For gardeners in northern Europe, New Zealand cabbage trees evoke something exotic, with frissons of South Pacific fantasies.
I was about to dust off and use that wonderful word "ubiquitous" to describe cabbage trees in this country. To my surprise though, it seems that they were not naturally present in Stewart Island/Rakiura, Fiordland and most of the Catlins before Polynesian seafarers arrived and deliberately started planting them as they travelled, settled and buried their kin.
Why did the Maori treasure ti kouka so much? The answer lies in the "ti" part of "ti kouka". First arrivals in New Zealand quickly realised that the cabbage tree was a giant version of the ti plant (Cordyline fruticosa) revered for countless generations throughout Polynesia and Southeast Asia.
Ti was, and still is, highly regarded for its sacred symbolism, as well as for lining earth ovens, wrapping food and producing a sweet pulp-like molasses when the rhizomes are steamed in earth ovens.
The original settlers of New Zealand brought ti with them from the islands, but soon found out that it would thrive only in the far north of the North Island. As luck would have it, the New Zealand cabbage tree/ti kouka was much hardier, much bigger (up to 20m high compared with up to 4m high for ti), and, if anything, more useful.
It's well known that Maori used New Zealand flax leaves extensively to weave baskets, clothes, mats, fishing nets etc. What's less well known is that they also used cabbage tree leaves to make anchor ropes, fishing lines, thatching, waterproof cloaks and cordage for hauling waka. They discovered that cabbage tree ropes were stronger and longer lasting than flax ropes (as anyone who's ever had them tangled in their lawnmower will testify!).
If you were hungry, the whitish berries and leafy growing tips were edible. With a lot of more effort, you could cook sections of the trunks and taproots in the ground to make a sweet pulp - a rare sugary treat when wild honey and fuchsia berries were scarce. If you cut yourself, juice and pulp scraped from the leaves was a serviceable ointment.
Enter the British settlers and their 19th-century approach to farming. Cabbage trees coped with all the clearing and burning better than most other native trees. That's one reason why we still see so many of their descendants as we drive through rural New Zealand. In fact, they were so fire-resistant that the trunks of large trees were sometimes used as chimneys. The dried leaves apparently made good kindling and beer could be brewed from the roots.
In Otago and Southland today, it's reassuring to see a healthy number of cabbage trees/ti kouka thriving beside country roads and in urban gardens. Sadly, they're all too often the only native trees that can be seen for miles around. As far as towns and cities go, the avenue of trees between the lanes of Dunedin's Kaikorai Valley Rd is a good example of how slim trees like these can be used where there isn't much elbow room.
Now here's some food for thought. Next time you relish some tender asparagus shoots, consider that cabbage trees belong to the same plant family (Asparagaceae) as the humble garden asparagus. Increasingly popular yucca and dracaena plants do too, though they tend to prefer hotter and drier conditions than cabbage trees. The basic plan of a stick that divides and has bunches of strappy leaves on the ends is common to a lot of the woody plants in this family.
Those of us who have spent some time in Dunedin Hospital might recall seeing a tall, thin cabbage tree stretching up to the sunlight in the courtyard where vehicles drop off and pick up patients. It's a poignant, homegrown symbol of hope for us when we're at our most vulnerable.