Where are they now? The ODT takes a look to see what the 2007 recipients of the Otago Daily Times Class Act award have been doing since leaving high school.
Bayfield High School
Mark Souter
Works in hospitality in Toronto. Souter has combined his work with a love of travel, managing bars everywhere from Italy to Ireland.
Blue Mountain College
Annie-Kate Williams (nee Rea)
Lives in Dunedin, where she is a full-time mother to her 6-month-old son and has another year of internship with the Presbyterian Church before becoming a nationally ordained minister.
Bachelor of theology.
Columba College
Emma Chatterton (nee Hutton)
Is a class music teacher and itinerant piano teacher at Chilton Saint James School in Wellington. She is also a private music teacher (piano, cello, theory) and a freelance performer and accompanist. In 2008, she was awarded the Girdlers' Scholarship to the University of Cambridge in England, where she completed her music degree and masters and was a placegetter in the university concerto competition. She also continued to be involved with debating, competing and adjudicating at tertiary competitions in the UK and Europe and coaching school teams in the UK and Ireland. She is doing an honours year in English at Victoria University and has two children.
Bachelor of arts. Master of arts. Post graduate certificate in education. Full teacher registration in UK and NZ.
Sarah Paterson-Hamlin (nee Paterson)
Lives in Auckland, where she is mum to a young son and the operations manager at the Upside Downs Education Trust, which helps fund speech language therapy for children with down syndrome. Paterson-Hamlin returned to New Zealand this year, after working on her PhD in Glasgow on a William Georgetti Scholarship and volunteering for a short time at the ''Jungle'' refugee camp in Calais. She has also published and edited poetry, recently holding the New Zealand launch of Aiblins: New Scottish Political Poetry, a book she co-edited with a friend. Earlier, she spent six years volunteering with UN Youth NZ, and serving as Otago president and a national vice-president.Bachelor of arts (first class hons). Diploma in language (endorsed in French). Master of arts (in English literature). PhD in Scottish literature.
Cromwell College
Sarah Basarge (nee Leyser)
Lives in Cromwell and works for a civil litigation law firm in Queenstown.Bachelor of laws (first class hons). Bachelor of arts (majoring in European Union studies and history).
Blair Kippenberger
Lives in Auckland and is a director of food delivery company Deliverseasy, responsible for sales, marketing, operations and recruitment (see separate story).
Bachelor of commerce (marketing management). Postgraduate diploma in business marketing.
Dunstan High School
Scott Garry
Is a technical consultant for global software company Aderant, which provides business management software for many of the world's largest law firms. The Auckland man specialises in business intelligence, the technology-driven process for analysing data and presenting information to help firms make more informed decisions.Bachelor of information and communication technologies.
Juliette Lyon
Lives in Invercargill and teaches new entrants at Bluff Primary School.Bachelor of teaching, endorsed in Te Pokai Matauranga o Te Ao Rua (primary bicultural education).
East Otago High School
Brent Ford
Is head of English at his former high school, teaching both English and information and computer technology.Bachelor of arts (media, film and communication studies). Graduate diploma in teaching.
Rebekah McLelland
Is a geologist at Oceana Gold's Macraes mine and mother to a 10-month-old son. The Dunedin woman presented at an Australasian Institute of Mining and Metallurgy conference on a co-authored paper and trained in muay thai kickboxing to a competitive level.Bachelor of science (geology). Master of economic geology.
Gore High School
Richard Cooke
Is an account manager at BJ Ball Papers in Christchurch.Bachelor of commerce (economics and marketing).
Wade Forbes
Completed a bachelor of science degree in physics and will finish his bachelors of medicine and surgery later this year. The Dunedin man recently returned from working in the emergency centre at Khayelitsha Hospital near Cape Town in South Africa. Khayelitsha is an underprivileged township where most residents live in rundown shacks and the hospital treats many victims of crime.Bachelor of science (physics).
John McGlashan College
Thomas Hutchison
A solicitor at Van Aart Sycamore in Dunedin, Hutchison also spent two years teaching English as a second language in Taiwan.
Bachelor of laws.
William Sew Hoy
Is studying orthodontics at the University of Otago Faculty of Dentistry. Sew Hoy graduated as a dentist at the end of 2012, working as a dental house surgeon at the dental school and Dunedin Public Hospital, then in private practice in Wellington.Bachelor of dental surgery.
Kaikorai Valley College
Ashleigh Brown
Is an emergency management adviser at the Wellington Region Emergency Management Office. Part of the community resilience team, Brown looks after the Wellington CBD and Lower Hutt and last year worked as a logistics manager in the Wellington emergency operation centre following the Kaikoura earthquake. After studying at Otago, she spent two years as a primary school English teacher in Japan. She completed unpaid internships at the Council for International Development and the Mary Potter Hospice, both in Wellington, and is now completing her masters of development studies.
Bachelor of arts. Diploma of language and culture (endorsed in Japanese).
Jeff Wilson
Is business advisory manager at Crowe Horwarth (NZ) Ltd in Dunedin. He and his wife run their own business, Beats Clothing, selling New Zealand designed and made streetwear.
Chartered accountant. Bachelor of commerce (accounting and management).
Kavanagh College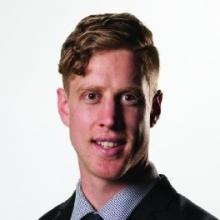 Sam Buchan
Is a corporate lawyer at Anderson Lloyd in Dunedin. In university breaks, Buchan clerked at a law firm in Hong Kong and had an accounting internship at Deloitte. After graduation, he worked for Animation Research Ltd, travelling the world and helping produce three-dimensional graphics for major golf events such as the Ryder Cup, the British Open and the PGA Championship. He was also a junior lawyer for Graeme Todd and the first barrister and solicitor admitted to the legal profession in Queenstown.
NZ Law Society practising certificate. Bachelor of laws (hons). Bachelor of commerce (accounting). College of law certificate.
Rachel Stephen
Is in her third year of a medical degree at the University of Otago, having earlier qualified and worked as a physiotherapist in outback Australia, Tasmania, Nepal and the Coromandel.
Bachelor of physiotherapy.
King's High School
Mark Thomson
Does freelance software design work and lives in Prague, where his wife is completing her PhD.
Bachelor of science (computer science).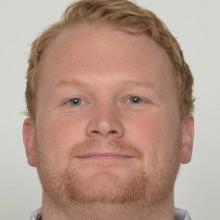 Simon Wallace
Is the clubs and schools liaison officer for the Otago Rugby Football Union. Awarded a University of Otago scholarship on leaving high school, he was also named "phedder of the year" by the PE student executive in 2011.Bachelor of physical education (sport and leisure studies). Postgraduate diploma in physical education (sports management).
Lawrence Area School
Tony Potter
Is assistant curator for the Queensland Cricket Association and completing his certificate III in turf management. He was a trades assistant for a communications company in Australia's mines before settling in Brisbane.
Logan Park High School
John Roxburgh
Lives in Winchester, Virginia, in the United States and is working as a graduate teaching assistant at Shenandoah University while pursuing a doctor of musical arts (DMA) in viola performance. He completed a master of music at the Pennsylvania State University last year.
Bachelor of music (viola performance). Postgraduate diploma in music (viola performance). Master of musical arts (viola performance). Master of music (viola performance).
Virginia Sutherland
Lives in Dunedin and is doing her master's in English literature at the University of Otago.
Bachelor of arts (English literature and archaeology, hons).
Maniototo Area School
Stephanie Miller
Teaches science and chemistry at Taieri College.
Bachelor of science (hons). Postgraduate diploma in secondary teaching.
Sam Robertson
Studied computer science at Otago and is now managing bars for a hotel chain in Brisbane.
Mount Aspiring College
Sarah Battson
Works for High Performance Sport NZ as physiotherapist for the New Zealand Park and Pipe team and will travel to the Winter Olympics in South Korea with the skiers and snowboarders in February. Battson is based in Wanaka during the New Zealand winter and travels to the United States, Canada and Europe the rest of the year. She also works at Wanaka Physiotherapy and is in the process of completing her master's.
Bachelor of physiotherapy. Postgraduate diploma in musculoskeletal physiotherapy.
Will Harris
Boarder cross racer Harris competed as a member of the New Zealand development squad at the junior worlds in Italy and won the NZ snowboard national champs in 2008. The following year, he raced at his first world cup, competed at the junior worlds in Nagano, worked at Cardrona as a snowboard instructor and won the Quest Banked Slalom in Queenstown. He also spent five years coaching young Australian snowboarders for TSC (Transition Snowboarding Camps), doing back-to-back winters in Mt Buller, Victoria, and Breckenridge, Colorado. He is now completing an electrical apprenticeship in Melbourne and is an avid surfer.
Otago Boys' High School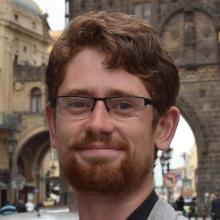 Aaron Hendry
Is studying space physics at the University of Otago, and in the final stages of writing up his PhD (see separate story).Bachelor of science (hons, first class, in physics).
David Thompson
Teaches physical education and health at Kapiti College and is also the school's sports co-ordinator. Has played for Horowhenua-Kapiti in the Heartland rugby championship for the past five years. His second child is due in December.Bachelor of physical education. Postgraduate diploma in teaching.
Otago Girls' High School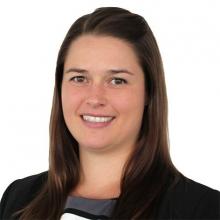 Rebecca McMahon (nee Ryder)
Is a geotechnical engineer for Beca in Nelson. She is working towards her master's in engineering, with a focus on seismic engineering, and towards gaining CPEng (chartered professional engineer) status.
Bachelor of civil engineering (hons).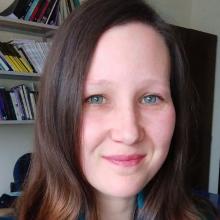 Susan Wardell (nee Smirk)
Is a teaching fellow in social anthropology at the University of Otago and is about to publish a book, based on her PhD research, about spirituality and wellbeing among faith-based youth workers, comparing Uganda with post-quake Canterbury. She has two children and ran her own ethical fashion business with a friend for two and a-half years.
Bachelor of arts (hons, first class) and doctor of philosophy (both in social anthropology and communication studies).
Queen's High School
Rosie Hill (nee Hodson)
Is a senior solicitor at Anderson Lloyd, Queenstown, in the environment, planning and natural resources team. Last year, she won the Wanaka trail marathon and was third in Queenstown's multisport event, Peak 2 Peak. Before that, she played in the women's national hockey league while working at the Ministry for the Environment, in Wellington.
Bachelor of laws. Bachelor of arts. Barrister and solicitor of the High Court.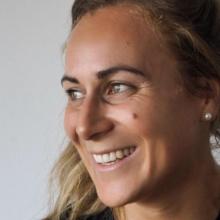 Janet Main
Is a physiotherapist in private practice in Whangarei and last year played for the New Zealand Select women's basketball team in a series against China. The establishment of the New Zealand Select sides, for both men and women, is a move to develop a wider pool of elite players who will back up the Tall Blacks and Tall Ferns. She also went to the Fiba (international basketball federation) 3 x 3 world basketball champs, representing the Cook Islands. The team has another tournament in Turkmenistan this year. Main began playing for the Otago women's team in 2005 and captained it until moving north this year. She continued to play at guard for the Otago Gold Rush side in the WBC (women's basketball championship) this season.Bachelor of physiotherapy. Postgraduate diploma in strength and conditioning.
Roxburgh Area School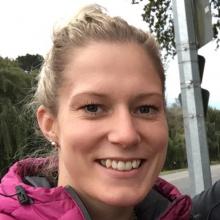 Alana Kairaoi (nee Sincock)
Teaches physical education at Rotorua Lakes High School. She represented Waikato at the New Zealand women's squash teams event from 2008-14 and finished in the top eight at the New Zealand national squash championship in 2014.
Bachelor of sport and leisure studies. Graduate diploma of teaching (secondary). Graduate diploma of early childhood education.
April Moffat (nee Dennis)
Farms with her husband in South Otago and is mother to three children aged 4, 2 and 10 months.
Bachelor of consumer and applied sciences (majoring in consumer food science).
St Hilda's Collegiate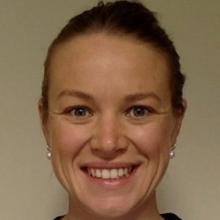 Brigitte Hollander
Is an intensive care registrar at Hastings Hospital, employed by the Hawke's Bay District Health Board.Bachelor of medicine and bachelor of surgery. Postgraduate diploma in obstetrics and medical gynaecology. Certificate in sporting high performance (level 5).
Lucy Strack
Represented New Zealand at four world rowing championships (in the lightweight double sculls) and qualified the boat for the London Olympics but lost her seat due to injury. She retired from rowing in 2014 and is now training for the ITU (International Triathlon Union) age-group world champs in Canada on August 27. Strack will represent New Zealand in long distance triathlon (3km swim, 120km bike, 30km run). Based in Auckland, she is an account manager at digital marketing agency Krunch.co and completing a diploma in interior design and decorating.
Certificate in web design.
St Kevin's Collegiate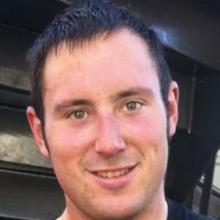 Adam Mullally
Works in construction for HSD Building Contractors Ltd in Queenstown. A qualified volunteer firefighter with the Frankton Volunteer Fire Brigade, he has completed firefighter tower climb races in Auckland, Seattle and New York. He also has a commercial pilot's licence.
Jane Watson
Plays netball for the NZ Silver Ferns and was the star defender in the Steel team that went undefeated in the ANZ Premiership this season, winning 16 consecutive games to claim the title. Watson was named tournament player of the year. She attended Lincoln University on a netball scholarship, played for the Mainland Tactix from 2012 to 2014 and joined the Steel in 2015. She will rejoin the Tactix in Christchurch next season. Also a primary teacher, she relieves in schools when time allows.
Bachelor of recreational management (sport). Graduate diploma in primary teaching.
St Peter's College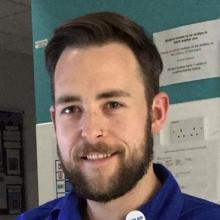 Luke Hastie
Is deputy charge nurse manager  on the acute admissions ward at London's St Thomas' Hospital, part of the Guys' and St Thomas' NHS Foundation Trust.
Bachelor of nursing.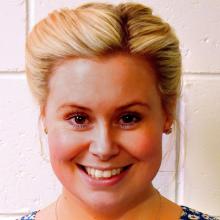 Kate Perniskie
Is a community pharmacist, working full-time in pharmacies in Invercargill and Winton. She is also a judge for regional speech competitions.Bachelor of pharmacy. ATCL speech and drama (performance, hons).
South Otago High School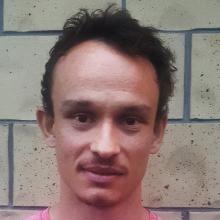 Gordon Edwards
Teaches a year 3/4 class and is team leader of the year 3/4 age group at Sylvia Park School in Auckland.
Bachelor of teaching.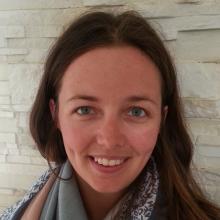 Bryony Telford
Is a research scientist at a small biotechnology company in Utrecht, The Netherlands, characterising microRNAs  —  small RNA (ribonucleic acid) molecules —  that are promising candidates for treating cancer. On her way to Europe, she and her partner cycled 8000km through Southeast Asia (see separate story).
Doctor of philosophy.
Taieri College
Diana Abercrombie (nee Mockford)
Works for Barnado's Kidstart Childcare in Invercargill as a visiting teacher in the home-based sector. She is studying part-time for a graduate diploma in theology, is a lay minister and youth representative for the Anglican diocese of Dunedin and is on the vestry at All Saints in Invercargill.Bachelor of  arts (theatre studies, gender studies). Graduate diploma of early childhood teaching.
Ross Haines
Studied at the University of Oxford through a Woolf Fisher Scholarship and now works in London as a senior insight analyst at private hire car company Addison Lee. Haines was University of Oxford sportsman of the year in 2014 and man of the match in a one-day varsity cricket match against Cambridge at Lord's. He also played against the Afghanistan national side in 2015.
Bachelor of science (hons, first class, in statistics). Doctor of philosophy in statistics.
The Catlins Area School
Max Olsen
A love of languages led Olsen to study French, Maori and Spanish at university, and while travelling he also learned some Kurdish, Bislama and Georgian. He is now studying linguistics and specifically, second language acquisition. He has submitted his PhD thesis in applied linguistics and is completing a publishing bursary at the University of Otago: an article on why some people continue learning languages at university and why others don't.
Bachelor of arts (hons) in linguistics.
Tokomairiro High School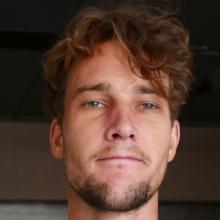 Michael Gilling
Is a self-employed contractor in Christchurch. At present, he is helping to build a house and developing a construction method for crafting hollow wooden surfboards, a venture he hopes will lead to his own small business. The work gives him the flexibility to travel with and support his wife, full-time folk musician Holly Arrowsmith (Tui winner for best folk album 2016). Gilling's roles range from playing bass to setting up sound gear and helping to design posters and CDs. The couple opened for American folk artist Sixto Rodriguez when he toured New Zealand in 2015 and toured the United States for three months last year.
Bachelor of physical education.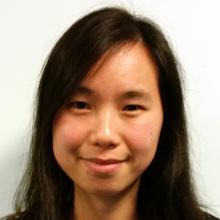 Sally (Siyan) Ma
Is an obstetrics and gynaecology registrar at Southland Hospital, Invercargill. She was a junior doctor in Timaru and Whangarei before starting six years of specialist training this year.
Bachelor of medicine and bachelor of surgery. Postgraduate diploma in obstetrics and medical gynaecology.
Waitaki Boys' High School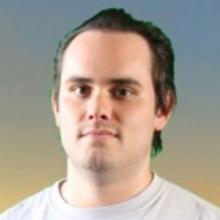 Al Isger
Is a senior audit analyst (financial services) with Deloitte & Touche LLP in New York City, where he serves some of the world's largest banks.
Bachelor of commerce (accounting major).
Daniel Lawrence
Works in the corporate finance team at Deloitte in Auckland, providing advisory services (including business valuations and due diligence) to businesses and their shareholders. He is also completing the requirements for the chartered financial analyst qualification, having sat the last exam in June.
Master of business (finance). Bachelor of commerce (finance and economics).
Waitaki Girls' High School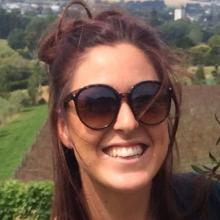 Anika McLennan
Is the sport and youth co-ordinator for Youthtown in Oamaru.Bachelor of physical education.
Katelin Wilson (nee Hamilton)
Lives in Dunedin, where she is a radiation therapist at the Southern District Health Board and mother to an 18-month-old daughter. She and her husband recently started a building business.Bachelor of health science (endorsed in radiation therapy). Postgraduate hons in radiation therapy.
Wakatipu High School
Harriet Miller-Brown
A member of the New Zealand ski team for six years, Miller-Brown competed at the world championships in Scladming, Austria, and the world junior championships in Crans-Montana, Switzerland. She no longer races but has spent the past three years coaching under-14 children's ski racing while studying mechanical engineering at the University of Canterbury. She will graduate with an honours degree at the end of this year.
Bachelor of business studies.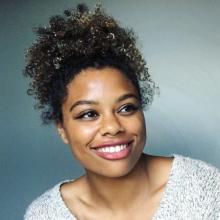 Sophie Pinto-Raetz
Works for ASB in Auckland as a sales and service manager in customer experience. She won the University of Otago Business School's global leader award, being selected from 764 students in 95 international teams. Her team's business case was one of five that were highly commended.
Bachelor of science (majoring in microbiology and immunology). Diploma for graduates (management).
Could not be contacted
Jordanne Grey (Bayfied High School)
Declined to take part
Scott Stiven (Blue Mountain College)