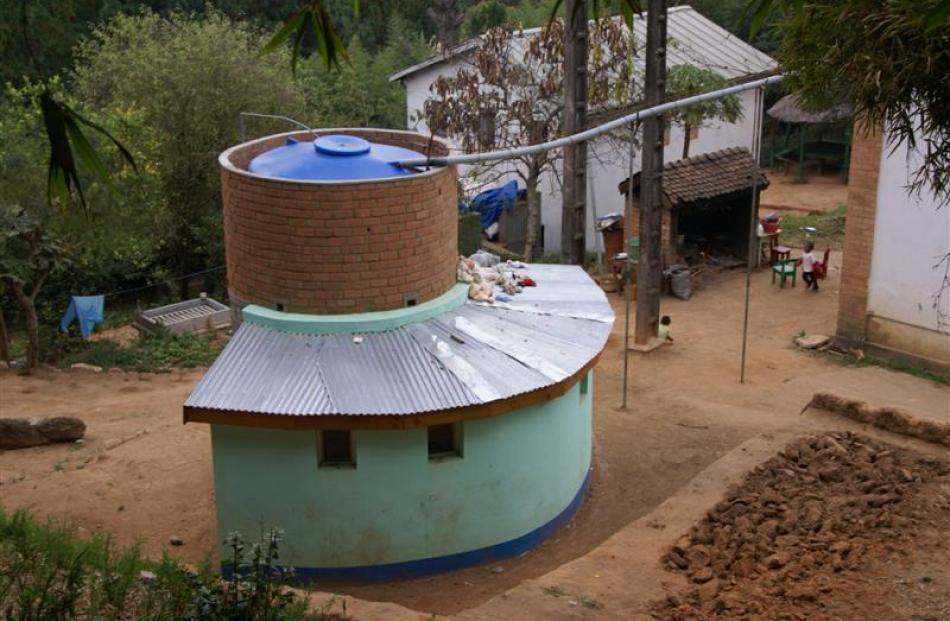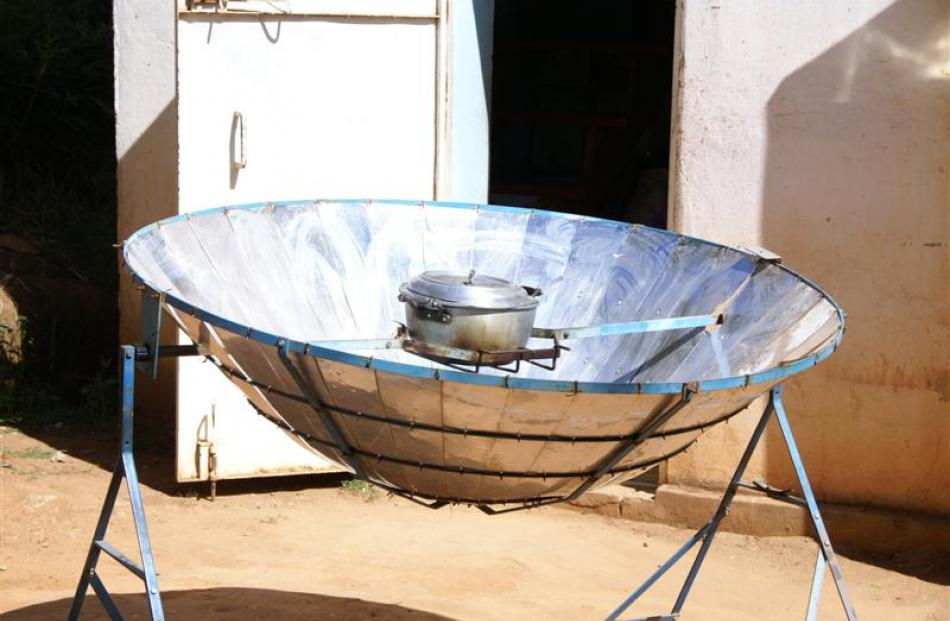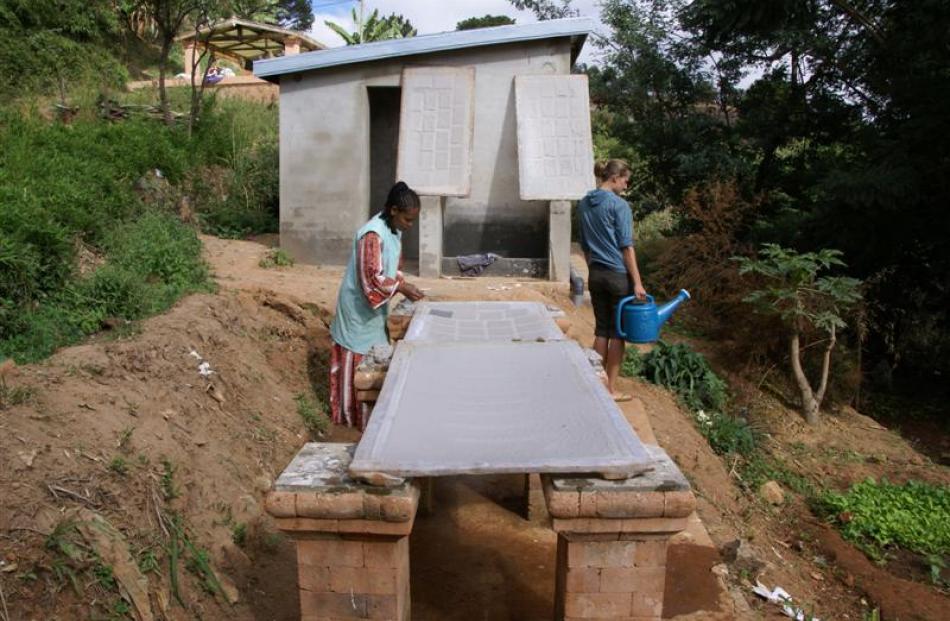 Earlier this year, Dunedin residents Gil and Wyn Barbezat travelled to Madagascar, one of the world's poorest countries, to spend two months volunteering. "Bonjour vazaha!" roughly translates as "g'day Pakeha" and was the cheery greeting we received from the children when we arrived at Akany Avoko.
Responding to their greeting in Malagasy, "manao ahoana" (hello) immediately brought a smile to their faces.
The open friendliness of everyone we met dispelled any preconceived ideas of what a "children's home" might be like. This was a great start to our two-month stay at Akany.
About Akany Avoko
Akany Avoko - the place of the avoko flower - is situated in a village 15km north of Madagascar's capital, Antananarivo.
Akany started 45 years ago in response to a need for a safe haven for girls on remand for petty crimes in a country with a harsh judicial system.
Prior to its establishment, girls were held in adult prisons with hardened criminals waiting (sometimes for years) for their case to come before the courts.
At Akany Avoko, they had the opportunity for education, a safe environment and a chance to develop life skills.
From these early beginnings, the centre has grown into a vibrant community with a broader mandate to accept children in need.
Today, Akany Avoko is home to more than 100 destitute children and young people.
Most children arrive at the centre either because they have no family or what family they have are unable to support them.
Whether orphaned, abandoned, destitute, mistreated or accused of a crime, every young person there relies on Akany Avoko as they would their own family.
One of the most important aspects of the work at the centre is to prepare young people for independence and life in the community.
Akany is supported by the FJKM (the Protestant Churches of Madagascar) and receives a little government funding.
Much funding, however, comes from abroad.
This varies from one-off grants from the European Community, European and American church groups, schools and universities, and individuals who may sponsor a project or sponsor an individual child.
Alongside other volunteers from Canada, Switzerland, Holland and England, we slotted into activities at Akany Avoko that included teaching English, helping with extra conversational French and general studies.
Story of survival
Each child's story reflects in some way the extreme poverty that is an everyday reality for many of Madagascar's 18 million people.
Madagascar ranks among the 10 poorest countries in the world, and while the present government is working hard to improve the standard of living, the road ahead is long and tortuous.
Our eyes were opened to a whole new world: a world where sustainable living has real meaning and which could more accurately be described as sustainable survival.
Here, we observed recycling and waste minimisation in action.
We saw water conservation projects, solar water heating and solar cooking, composting and methane-producing toilets, organic vegetable gardening, poultry raising and recycled papermaking.
As well as conserving the environment and resources, a major motivation for Akany Avoko is to reduce costs.
Why? Because any savings made here can be channelled into extra activities for the children.
Life at Akany
The centre is divided into several departments, each geared to meet the needs of specific groups.
A child-care centre accommodates children up to 10 years of age in a separate building, which is self-contained and includes the preschool classroom and a TV room (yes, even these children know about Sesame Street).
The dormitories for the girls more than 10 years of age are housed in the main building. Each has a mix of ages, the older ones there to help out the younger ones.
The concept of being in a "family" group is carried through to the dining room, where the dorms sit together for meals.
A "halfway house" is for girls who are preparing for a life of independence and employment away from Akany.
Here, they learn crafts such as making paper, jewellery, raffia work, gardening and chicken raising, and screen-printing, all of which are designed to generate income for the girls.
An important component of training is working in the Akany Café, both in the food preparation and service areas.
For many of the girls who come to Akany as teenagers, with little or no schooling, this home-science department provides important skill development, offering an opportunity for outside employment.
Fun and games
Twice a week, we took a class of "petit" preschoolers - the eight youngest children from the preschool - for extra activities.
With limited resources, we devised bubble-making machines, made play-dough and skittles.
The novelty of new volunteers, with the anticipation of fun activities, engaged the children and masked our inability to speak Malagasy.
While these sessions were just as enjoyable for us as for the children, it was the "individual moments", when we spent a one-on-one hour with a baby or toddler, that were the most satisfying.
The dedicated staff are loving and caring but, with so many children, individual attention is sometimes in short supply.
For our "individual moments", we were allocated a child to give an hour of our undivided attention.
This could be simply finding a shady place in the garden to play ball, read books, visit the chickens or, with special permission, go for a walk to the market in the local village.
The kids loved having cuddles and piggy-back rides, and a little rough and tumble always ended with giggles of delight.
We also helped out with office work, correspondence and computing, health advice and, in the afternoons we had sessions with a few individual children who needed extra attention.
Again, it was a challenge to devise activities that made no demands on our almost non-existent Malagasy.
Many of these children understand a fair amount of French and some English, so we spent little time with formal work and more time playing card games, doing puzzles, drawing and colouring and solving basic maths problems.
School days
Primary school education is provided on-site in a classroom block. Small classes enable the teachers to give individual attention to children whose introduction to schooling may have started later than the usual age of 6.
There is no free education in Madagascar and many families are too poor to pay even very modest school fees. Some children at Akany have the distinction of being the first in their family to go to school.
Education is in Malagasy and French: knowledge of English is now keenly sought since being made the third official language in Madagascar last year.
Since its inception in 2005, the school has achieved a 100% pass rate in the national secondary school entrance exams.
Once the entrance examination has been passed, the Akany children attend local secondary schools where they can progress to graduate with a baccalaureate, which opens the way for tertiary education.
Already, there have been four university graduates from Akany Avoko.
Afternoons are filled with sport (coached by volunteers, both local and international), music and crafts, again often assisted by young foreign volunteers. Traditional dance plays an important part in the girls' lives.
They are privileged to be taught by a leading exponent of this discipline and both teacher and pupils put heart and soul into their performances.
What's cooking?
Opportunities for us to socialise with the older children came with sharing our midday meal in the main centre's dining room.
All meals in Madagascar are rice-based - each day, our rice was supplemented with a vegetable stew or sauce of some kind with chicken, fish or beef.
This was followed by fresh fruit and ranovola, a hot drink made from rice water. Eggs and milk, again served with rice, are provided at other meal times.
Afternoon snacks are often maize-based. All the children look well nourished. No French fries and burgers here.
Vege patches not only provide fresh produce for the centre, but also generate income. Currently, the gardener is helped by a Dutch volunteer, who is spending a year at Akany.
Long-term volunteers get to know the children really well, learn to speak Malagasy and are able to make particularly valuable contributions.
Volunteers are selected on the basis of what they can offer the centre and can stay from one month to two years.
Building new skills
A major project, benefiting the young people preparing for independence is Akany's Habitat programme.
In 2005, in conjunction with two overseas organisations, Enda (a French NGO) and Habitat for Humanity, Akany began to help some of the young people build their own simple, affordable Malagasy homes.
Participants in the scheme save money for up to a year to prove their commitment and ability to make regular payments. They also work together with architects and technicians to design their houses.
The houses are built on land secured by Akany in the local village, Ambohidratrimo, so contact with Akany can be maintained. So far, 30 houses have been built.
Happy memories
Our two months at Akany Avoko will stay with us as one of the most memorable times of our lives.
It was here we saw a real difference being made in the lives of some of the most disadvantaged children in Madagascar. It is a place where we saw true caring and sharing and hope for the future.
- Gil and Wyn Barbezat are Dunedin health professionals.