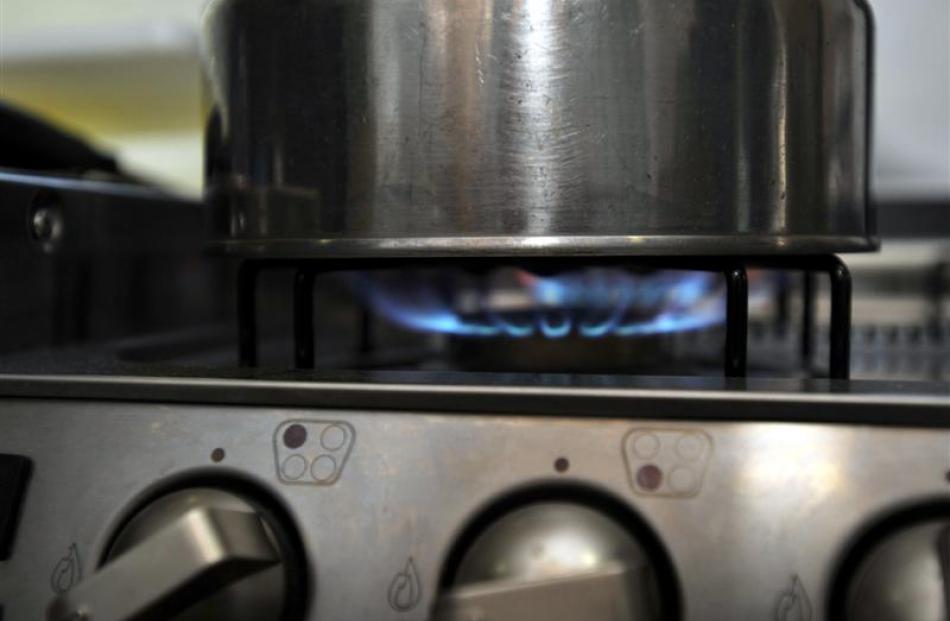 Camping can be really easy. You just put it on wheels, Gregor Richardson reports.

So you used to love getting away into the countryside for a bit of camping. You remember summer days spent by the river or beach, a tent, a simple cooker and a beaten-up chilly bin inherited from your mum and dad. But along came kids, a mortgage, career and memories of those halcyon days faded. It's just too hard. Well maybe it's not, there is an answer.
I'm obsessed with camping, the freedom-camping kind, and yes I do it responsibly. It's true there was a time when I owned five tents (currently down to three), which was maybe a little excessive. I must admit the joy of camping was slowly whittled away by the need to manage the weight of equipment. So, when given the opportunity to try campervanning during the Easter weekend, I jumped at the chance.
On Easter Friday, following a quick briefing from the friendly Maui staff in Frankton, we picked up our Platinum River six-berth campervan and headed to Wanaka for Warbirds over Wanaka.
Modern campervans are a marvel of space efficiency, everything you can think of is on board. Shower, toilet, fridge and a heater - all the comforts of home. The Platinum River is built on a Mercedes chassis, and has an automatic transmission so it's easy to drive.
The plan was I would photograph the Warbirds event for the ODT and the family would use the campervan as a base to explore Wanaka. Parking next to the runway at the airshow, we had the best seats in the house.
The kids quickly got down to the business of sorting out who was sleeping where, and squealed with delight on discovery of an enormous double bed above the cab. Yes, bunks are winners with kids. Plus, it came with a DVD player. Extra squeal for that. Jets and ancient fighters screamed past mere metres from us, but the kids were oblivious, lost in the plot twists and turns of their favourite films.
When the kids could be dragged away from the campervan, they explored the various stands and attractions on offer. Between several bike rides and a "hundred" hotdogs there was plenty to keep them occupied.
After a long day, we retreated to Aspiring Campervan and Holiday Park, our evening base for the next two nights. An incredible two days followed.
Central Otago experienced an Indian summer and Warbirds over Wanaka was the place to be.
Late on Sunday afternoon, with more than 2000 pictures taken, the best safely sent to to the ODT, we pointed the nose of the campervan towards Lake Hawea. I'd camped at the Department of Conservation camping ground at Kidds Bush a few times before, it's a nice spot and I wanted to experience it "off the grid" but in comfort. By this stage, we had our routine sorted. DVDs kept the kids occupied in their nest above the cab while the grown-ups were busy eating and relaxing.
Easter Monday dawned bright but cool. Not so cool that Thomas and Lulu couldn't resist a "refreshing" dip in the lake. It never ceases to amaze me how children are impervious to cold water.
Our time with the campervan all too soon over, we headed back to Frankton via Cromwell, stopping at Lowburn for lunch in the autumn splendour.
Reflecting on the campervan experience, there was one thing that really stood out for me: that was how easy it is to move from one spot to another. As a busy family, we are lucky if we get away for an overnight camping trip and it seems as if we spend most of our time packing, setting up and then unpacking when we get home. In a campervan, you are released of that burden.
While it's not quite turn the key and go (things need to be safely stowed), it's easy and convenient.
Now, will a campervan fit in my driveway ... ?
- Gregor, Belinda, Thomas and Lulu attended Warbirds over Wanaka courtesy of Maui.
---
Top tips
Top tips for motorhome/caravan travellers:
•  Try to keep your driving to daylight hours so you are not travelling in unfamiliar territory in the dark. Not only is it safer when driving an unfamiliar vehicle, but you'll get to enjoy the scenery and it will also be easier to get settled at the camping ground.
• Look out for dedicated motorhome parking - these spaces give you extra room to manoeuvre.
• It's a good idea to pack your gear in soft luggage bags as they are easier to store in your motorhome or caravan than a hard suitcase.
• To ensure there are no driving hazards when you're on the road, secure all loose objects so they don't move.
• Rather than freedom camping or camping in an isolated area, stay at a holiday park, Motorhome Haven or Department of Conservation (Doc) camping ground.
Not only do they have great facilities, but there's also often a children's playground. Many areas frown on freedom camping.
• Motek vehicles are self-contained, so disposing of waste is easy. Simply dispose of your waste at local dump stations. You'll find these located at most camping grounds in New Zealand or sometimes on the outskirts of towns and cities.
---
Motek
Motek is the new vehicle sales brand for Maui, Britz, Explore More and Backpacker, the campervan rental brands owned by Tourism Holdings Limited.
For more information, go to www.motekvehicles.com.
---