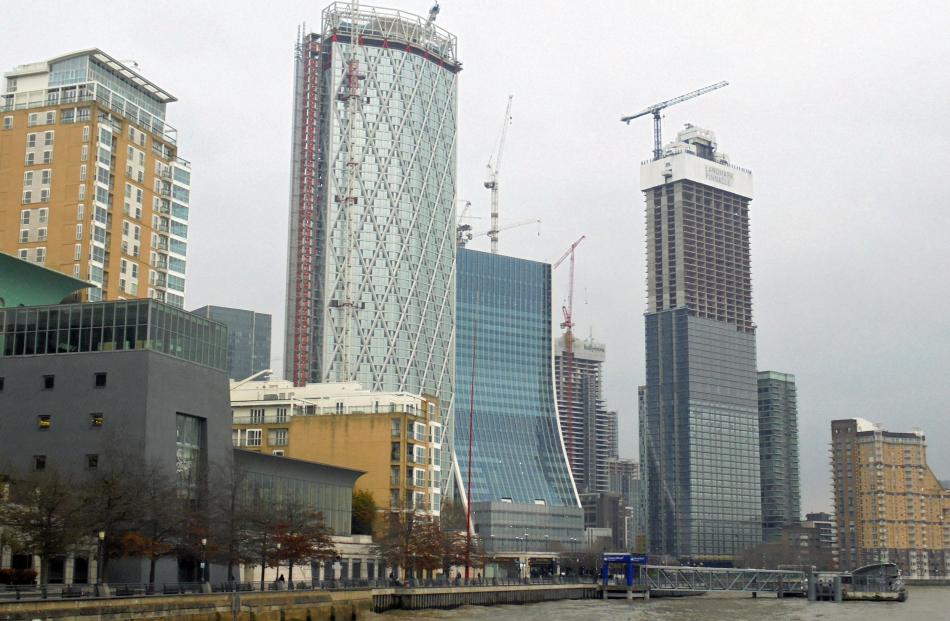 The best way to see London and Paris is on two wheels, writes John Shaw. 
As a regular North Otago mountain biker I was hoping to get a bit of pedalling in on my recent trip to France and the United Kingdom. Packing bike gear that I may or may not use at the end of a northern autumn seemed a tad silly, so I decided to wing it. Into the suitcase went flat-soled Vans that would suffice in the absence of any dedicated biking shoes.
Strangely, I had no idea what form any riding might take - if I got to ride at all. After some online research, I discovered that Paris and London both have hire fleets with docking stations all over their city centres. After setting myself up with the relevant phone app when we arrived, I went to a Paris station to see if I could negotiate the process.
To my mind the challenge of riding in Paris, with its "anything goes" driving reputation, was no more daunting than dropping in to a new piece of single track for the first time. Having grown up in Auckland was a confidence boost insofar as I had commuted each day by bike at a time when drivers had no regard for cyclists. This helped to give me a sense of being "bullet proof" in central Paris.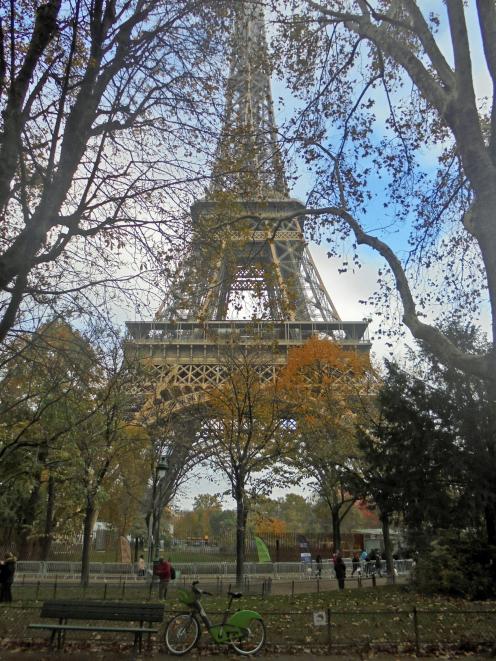 Having successfully negotiated the undocking process, I headed off, reminding myself to ride on "the opposite side of the road". The location meant there were a couple of landmarks I used as reference points, Tour Montparnasse and the Eiffel Tower. My first right-hand turn made me wish they were so simple back home. On the other hand, however, a left turn required some steady deliberate thought, but I soon got the hang of it.
After about 15 minutes, I felt I had really started to get the hang of this riding on the "wrong side" lark. On the main boulevards, the bus lanes are separated from general traffic by concrete barriers. Cyclists are allowed to use these lanes as are motorised scooters. Getting buzzed by a scooter at one point was a good reminder to stay alert.
The ride was a wholly memorable experience, but crossing the River Seine on the Pont Alexandre III, negotiating the Place de la Concorde to ride up the Champs Elysees and crossing the river again to the Eiffel Tower were magical experiences. I thought I might see them close up during my lifetime, but not by bike.
The experience was so cool I just knew I had to repeat it in London. I'd been there a few times over the years, including a longer stay as a young man, but I'd never ridden a bike there. Planning the route in my head was easy and with the assistance of newly created (and ever increasing) bike "super highways" I was easily able to ride from our base in Bayswater to the Tower of London via Hyde Park, Buckingham Palace and The Embankment.
Greenwich didn't feature in my riding consciousness but was about to become very real. I missed a turn to head north beyond Whitechapel, so further east I went and on to East India Dock Rd. Those of you who know this area of London will probably know the Blackwall Tunnel, a dual carriageway that goes under the Thames to just beyond the O2 Arena.
Having somehow got on to the tunnel approach road when the north turn I had chosen turned back under itself, I thought I may have been in a little trouble. I was right, of course, as by this time the road had started to descend. I had no alternative but to pedal as fast as I could down and beneath the Thames. That wasn't too bad but climbing out the other side without annoying the building traffic behind me was pretty tough on a three-speed grip shift commuter bike. The exit stage left as I appeared out of the tunnel was lightning quick and when I asked a pedestrian for directions to cross the river again, I only then learned that it was illegal to ride bicycles through the Blackwall Tunnel and that a fine could easily have been my only reward for such an Herculean effort.
I knew the Thames Path was close, so I wasn't lost, as such. What I didn't know was that the Cutty Sark Pedestrian Tunnel was the closest return to the other side, which my new friend wised me up to. Oh well then, it was off to Greenwich for yours truly, where Cutty Sark is located, followed by a compulsory walk under the river - strictly no cycling allowed.
At this point, unpadded riding attire, a large saddle and three-speed grip shift gears could easily have got the better of me but luckily I was now in adventure mode. Riding beside the Thames on an outgoing tide is quite something. One can only marvel at the speed of the current racing out to the estuary and English Channel beyond and to be thankful that one is riding, not swimming. Actually, drowning might be a more apt description.
Riding past Canary Wharf, with its multitude of towering buildings, made me wonder just how much more of this sort of growth the world can stand. Oh well, carry on, there are a few more kilometres to ride yet. Of course, the bike can be left at any docking station in the network, but I was determined to ride back to base. A simple tube ride back would have been so easy (read tempting).
However, I pressed on, up through Trafalgar Square to Russell Square where I had stayed in a hostel as a teenager. Regents Park is close by and gives easy access to St Johns Wood where the High St is, spectacularly, in full Christmas mode. I'd not been to Lord's, the home of world cricket, before and wanted to see the Star Trek-themed press box at the northern end of the ground. It's just round the corner. Even though the ground was locked and I couldn't get in, the Enterprise is visible from the street. I was not disappointed.
Afternoons in late November in England are short, and the light was fading fast at this point and rush-hour traffic was getting into full swing. I knew it was a short ride on Edgeware Rd to Bayswater. The increase in the number of red double decker buses by this time was tremendous and when three of them stopped at the same stop, a quick decision to venture on to the road in rush hour or wait for them to move on was required.
I decided to go for it. I knew the bike had lights and a small front-facing laser-style beam, so that gave me added confidence. Flying past the driver's window of the front bus, I pulled back into the bus lane out of the traffic - mission accomplished.
Arriving back at my origin point, I stopped the ride on my phone app - 46.9km distance, 142m of climbing and three hours 32 minutes of moving time - and docked the bike. What a wild ride! Central London, being so flat, is easy relaxed riding, so the lack of advanced gearing or riding attire was no biggie.
When I got home, I was soon back in a full-face helmet and on to familiar single track trails. Ironically, a few weeks back a Waimate track beat me up before I got the chance to finish this story, so I'm sitting here in a sling with a broken collar bone which (almost) makes me wish I was riding flat roads on a three-speed grip shifter with hard forks, a basket on the front and hard wired lights.
No. Just kidding, I love riding off road on fun, flowing single track and in backcountry New Zealand the most by far, but there is an excitement and challenge to riding iconic and historic urban landscapes on the other side of the world that is simply amazing.
I encourage anyone to experience it.
John Shaw is a North Otago travel writer.