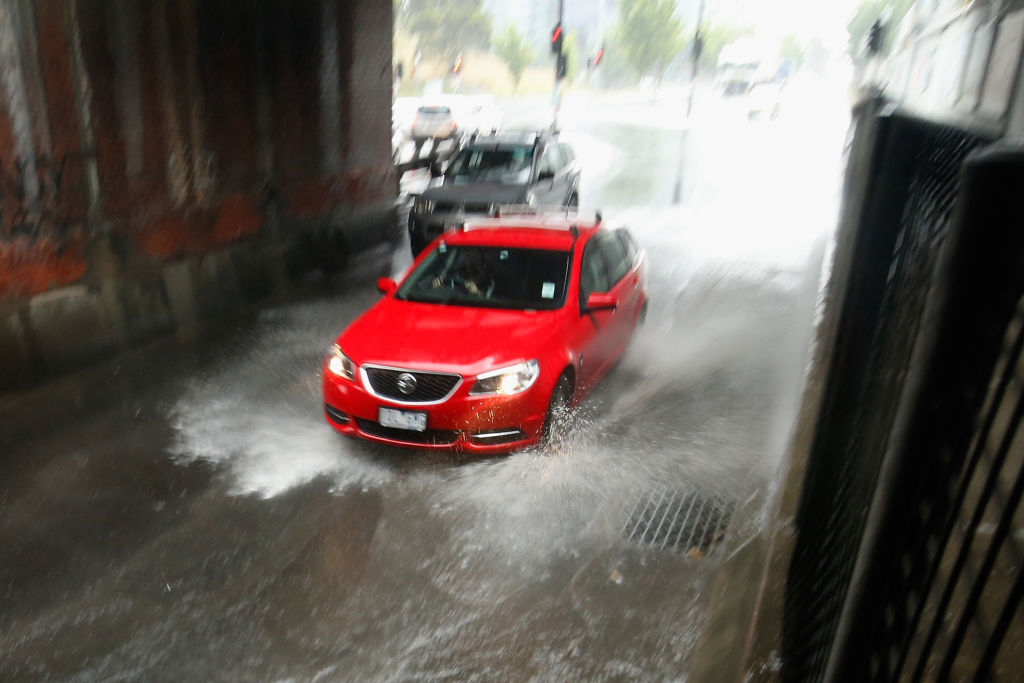 A town has been ordered to evacuate and major flood warnings issued as extreme rainfall continues to wreak havoc across Victoria.
Low-lying areas around Myrtleford in Victoria's alpine region were ordered to evacuate on Friday night as floodwaters continued to rise.
The warning told people to leave by 1.30am on Saturday or their property may be isolated or inundated and it may be too late to leave.
There are major flood warnings in place for the Ovens, King, Buckland and Buffalo rivers and a moderate warnings for the Murray River upstream of Lake Hume, Kiewa River and the Seven and Castle creeks.
Authorities issued a statewide warning for people to keep off the roads and monitor emergency broadcasts with the worst of the massive rainstorms still to come.
Emergency Services Commissioner Craig Lapsley at a briefing on Friday reminded people to remain vigilant overnight and into Saturday.
"We're not out of it. It hasn't necessarily been across the state yet but it's coming and the bureau has been very clear in their forecast," Mr Lapsley said.
"The forecasted rain for Saturday is in the hundreds of millimetres. It could go as far as 250mm in the northeast."
Victorian Premier Daniel Andrews said people needed to use common sense and look out for each other to "get through this very difficult period."
He warned Victorians not to become complacent and to check on neighbours and loved ones.
In the 24 hours up to 5pm on Friday, the state's highest rainfall of 73mm was recorded at Arcadia, near Shepparton.
The Bureau of Meteorology maintains a forecast for up to 250mm of rain at some centres on Saturday, meaning the December average would be swamped in the first two days of the month.
The premier has been on the phone to Prime Minister Malcolm Turnbull, who has offered the state federal assistance should it be needed.
The SES received 1000 calls for help on Friday across the state and expected to be inundated overnight.
Amid the warnings, an elderly couple became trapped in their car in floodwaters near Seymour on Friday night, rescued by a farmer in a tractor who plucked them to safety.
The rain has lead to the cancellation of a number of major events, including the Great Victorian Bike Ride and Taste of Melbourne.