An electricity substation on the site of Dunedin's new hospital needs to be relocated, a process expected to cost $15 million and take three years.
That might mean it would not be off the site until after hospital construction is due to start in 2020.
Whether that would be a problem for the build would not become clear until after a master site plan was completed, Southern Partnership Group chairman Pete Hodgson said on Tuesday.
The plan has been delayed for several weeks, but once it was finished the group would know how much pressure it would put on owner Aurora Energy to move more quickly.
''We've known from the outset that substation would be a difficult site,'' Mr Hodgson said.
Aurora is already looking for land nearby to relocate the North City zone substation that supplies 1400 businesses and homes in the area, including Dunedin Hospital and the University of Otago.
The Ministry of Health is helping in that search, although Aurora can fall back on the Public Works Act if it needs to.
The substation sits in the middle of one of two blocks to be used for the new hospital, on a property owned by Aurora that sits between Cumberland and Castle Sts.
Asked how the process of moving was going, an Aurora spokesman said the company was working with the hospital development team on options to relocate the substation.
The Aurora spokesman said the substation would need to remain in service until the new one was fully operational.
The facility took high voltage electricity from the South Dunedin grid exit point and converts it to lower voltage.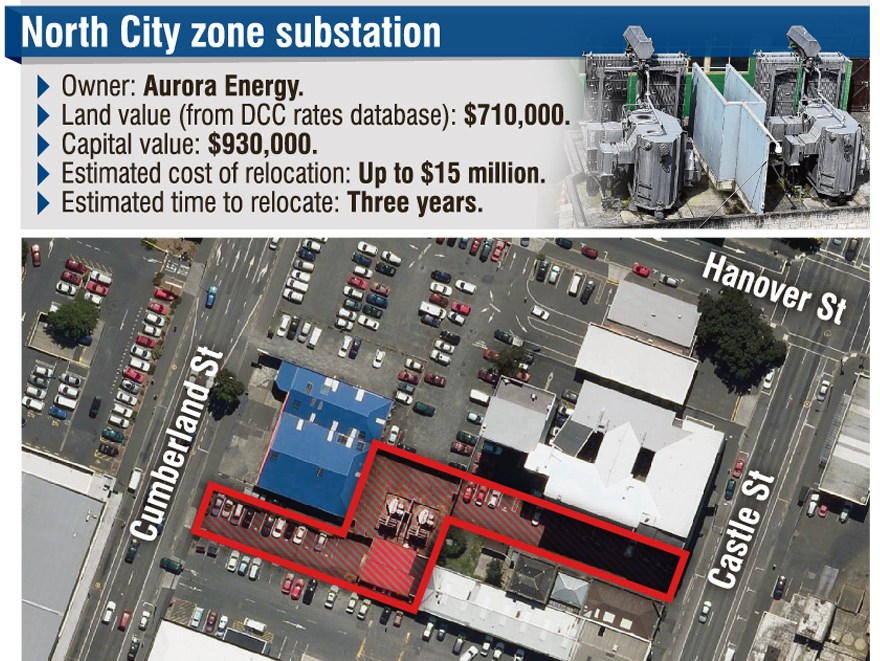 The new site would need to be within a few blocks of the existing substation, as it needed to remain close to the customers it supplied.
Relocation would involve finding a suitable alternative site, obtaining building and resource consents, acquiring land, and designing and building the required infrastructure.
That would include the new substation, the incoming connection from the subtransmission network and outgoing connections to feeders.
The process could take up to three years.
The cost was yet to be determined and would depend on the site, the route for underground cables and whether additional load capacity was required for the new hospital.
''As an indicative estimate, full relocation to a nearby site is likely to be in the order of $10 million to $15 million.''
The spokesman said Aurora Energy was entitled to compensation under the Public Works Act for the value of the land and costs of relocating the substation.
Mr Hodgson said the cost of the shift was budgeted for.