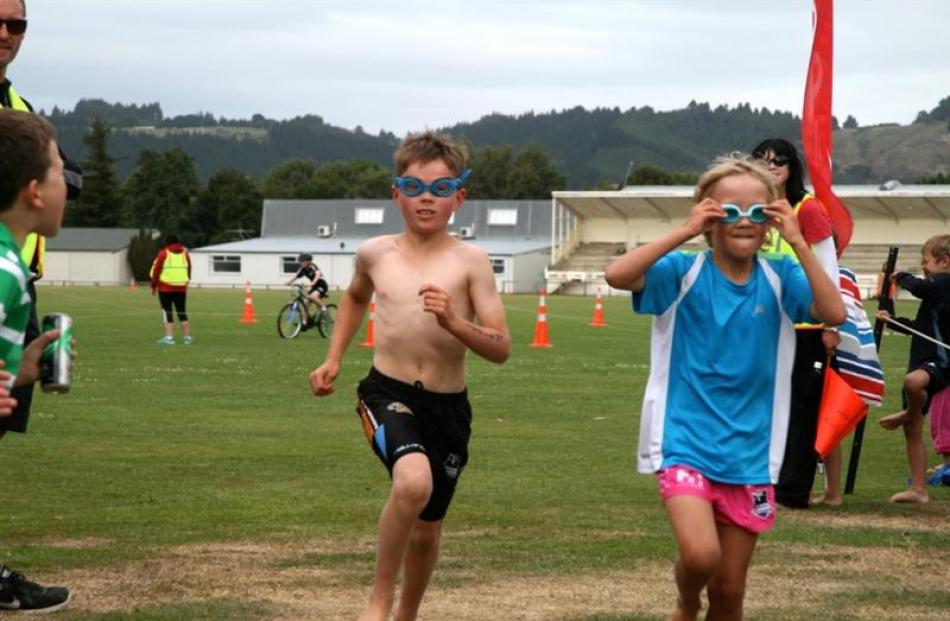 Mosgiel Memorial Park will be a hive of activity this Friday when about 240 children compete in the Plains Junior TRYathlon.
Event co-ordinator Suzanne Watt said the triathlon was the East Taieri home and school committee's annual fundraising event, but primarily it was held to get children active, fit and healthy.
''It's an opportunity for kids to get active, get involved and see what they can achieve - it will push them to their limits.''
It was also a way of making children aware of sports that are available, and giving them a chance to try different things.
It was hoped the event would raise enough funds to provide buses to get East Taieri School pupils to and from swimming lessons over the next near.
The Plains Junior TRYathlon course will see children aged 5-14 run up to 1km and cycle up to 2km around circuits on Mosgiel Memorial Park, before swimming up to 150m in the Mosgiel Pool.
There are individual and team categories in three age groups: 5-7 years; 8-10 years; and 11-14 years.
Mrs Watt said as well as medals for the winners, there would also be two major spot prizes this year - vouchers from Rebel Sport and a computer tablet.
The event begins at 6pm and a barbecue will be held during the races to encourage family and friends to come and cheer on the competitors, she said.