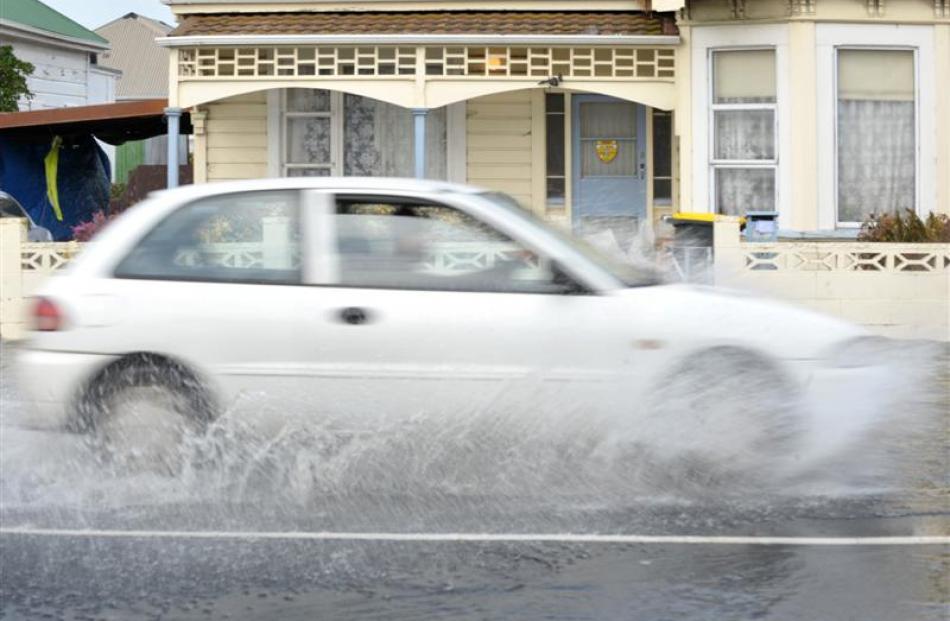 The repair bill for Dunedin City Council infrastructure damaged in last month's floods is estimated to reach $2.75million.
The council, which released the figure last night, said the bulk of the bill would come from repairing numerous slips and widespread road damage.
The NZ Transport Agency would meet ''at least half the cost of these repairs'', a council spokeswoman said.
Council infrastructure and networks general manager Ruth Stokes said damage to the city's water and wastewater assets would cost about $50,000 to repair, and be met from existing budgets.
Mayor Dave Cull said last night he was ''relieved'' the estimated costs were not higher.
''Look, in the great scheme of things, given the value of our assets, this is not huge,'' Mr Cull said.
''But it is in the millions, so it's not insignificant.''
The NZTA contribution and the ability of the council to absorb some of the costs within existing budgets was good news for ratepayers, he said.
''It could have been a hell of a lot worse.''
How the council would fund its part of the repair bills remained to be seen, he said.
He expected staff to look at ways of completing as many of the repairs as possible within existing budgets.
Where that was not possible, other options would be looked, including reprioritising some existing council projects to free up funds for the repairs, or adding the repair bill to city rates for ''a year or two''.
Dunedin's Flood Appeal received a boost from last week's Rise Above South Dunedin Benefit Concert.
The concert, held last Friday night in the King's High School Performing Arts Centre, raised $1123 for people affected by the flooding.
The concert was organised and run on a volunteer basis, with all performers agreeing to waive their fees, organiser Paul Allen said.
''People also donated freely at the door and the event itself gave the community a lift.''
Mr Cull said it was ''a great example of the local community rallying to help those who are struggling''.