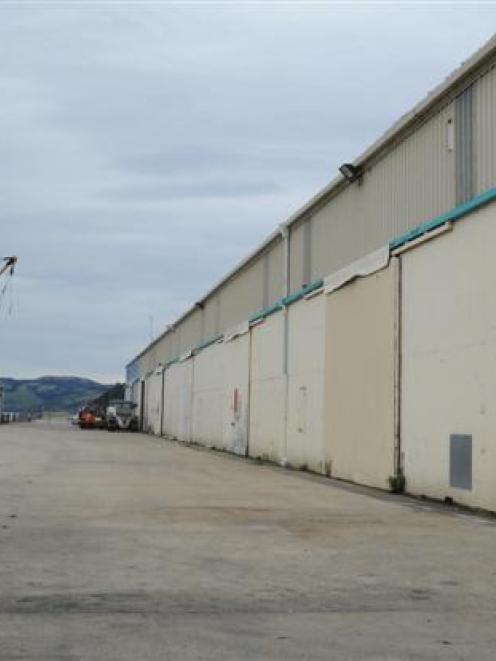 A University of Otago plan to build an aquarium in Dunedin's inner harbour has been put on hold in favour of other projects.
Sciences pro-vice-chancellor Prof Keith Hunter said it had been eyeing up ''Shed G'' in Birch St - owned by Port Otago subsidiary company Chalmers Property - as the ideal site for a new aquarium.
However, ''serious issues'' over the ''useful life'' of the wharf, whether it needed maintenance and who would pay for it, went against using the site, he said.
A report to be discussed at this week's capital development committee said issues with the site and the prioritisation of other large building projects meant the project to replace the earthquake-prone Portobello aquarium had been put on hold.
Prof Hunter said this did not mean plans for a new aquarium had been scrapped, just that it would be focusing on other projects first - for example, the plan to upgrade and extend its dental school.
''It's just further down the [priority development plan] list.''
It was unclear how long the project would remain on hold. It could depend on a report the university was working on looking at aspects including its cashflow and the capacity of the Dunedin construction industry.
If issues with the Birch St site could be resolved, the site could be looked at again at a later date, or the university could explore other land in the harbourside area.
Prof Hunter was still keen on the idea of the aquarium being part of wider development of the harbourside.
''An involvement of the city and commerce and the university in the redevelopment of that area would be very exciting.
''The Birch St greater area is just crying out for greater development,'' he said.
It was not surprising other projects were given a higher priority after process, which involved senior academics including Prof Hunter. Upgrading laboratories in the 1960s-built Science 1 building were among projects that were higher on the priority list, he said.
''My way of looking at these things is you have to look at who's going to get the greatest benefit.
''The [Science 1 building project] affects some of the biggest papers that we teach - papers that have got nearly 2000 students.''
Port Otago chief executive Geoff Plunket confirmed it had been approached by Otago University about the Shed G site, but had heard nothing about it having ''serious issues'' with the site.
The wharf was used ''every day'' and was not in need of maintenance, Mr Plunket said.
''We haven't heard from them for a very long time, so I would take that as meaning they don't have serious interest at this stage.''
With plans for a $100 million waterfront hotel in Dunedin having fallen over and the university seemingly no longer interested, Port Otago was now ''free to consider other options for the site''.
''It's a fantastic site''.