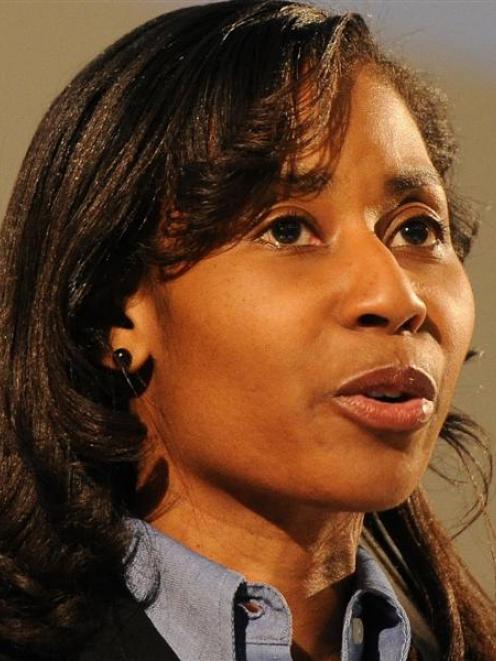 The experience of life on a space station, including how astronauts sleep and eat, was shared by Nasa mission specialist Stephanie Wilson last night.
She is in Dunedin for the New Zealand International Science Festival and shared her journey with an audience of about 500 in a sold-out event at St David St lecture theatre.
They learned about astronaut training at the Johnson Space Centre in Houston, Texas, including the "vomit comet" which had a tendency to make people sick on its flight path set to create 20-second bursts of microgravity.
Ms Wilson also shared a video of a mission to the International Space Station in April 2010.
Along with footage of take-off and docking, the audience saw how astronauts moved around, both inside and outside the station and shuttle, transferring equipment.
"We use our hands to get around, rather than our feet," she said.
An exercise session, complete with aerobics and resistance training; an evening meal in which an M&M was put into a floating sphere of water; measuring of astronauts, because spines expand with no gravity; and shots of astronauts tucking up into their sleeping bags at night were also included.
Ms Wilson enjoyed sharing images of lightning storms and the Southern lights and described the space station, an "orbiting laboratory", as "just a phenomenon".
She will speak again at TedxDunedin's function at The Apartment tonight. The science festival ends on Sunday.