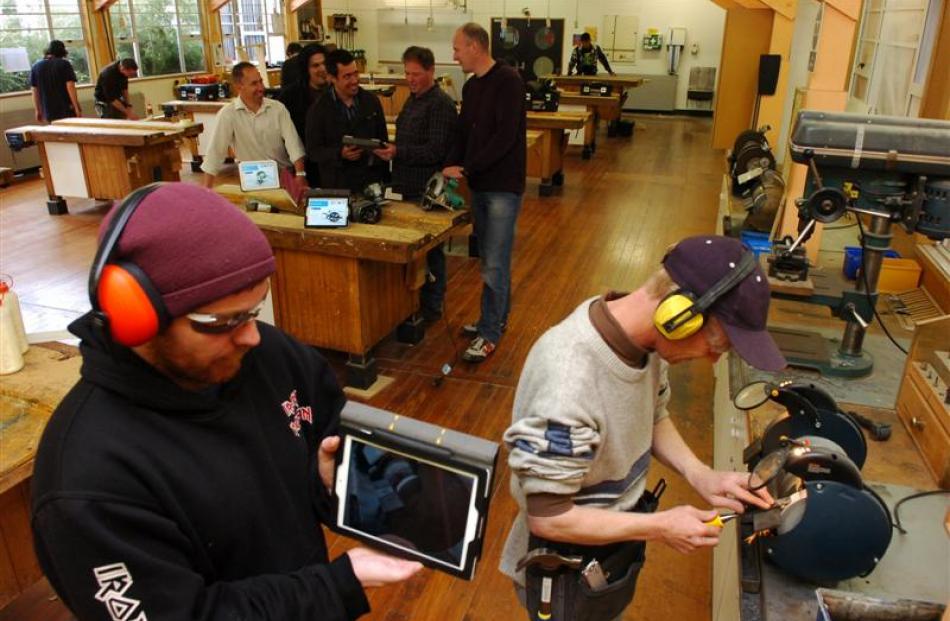 A collaborative approach between Otago Polytechnic staff and students is reaping rewards in the world of information technology, after the tertiary provider gained another plaudit for its most recent technology development.
The polytechnic recently received the 3M Innovation in Health and Safety Award for its interactive app, which uses video and audio recordings and text instructions to demonstrate the proper way to use power tools and equipment.
OP tools was developed by third-year IT students Anton Smith, Taua Piri and Matt Norrish in conjunction with carpentry lecturers Kevin Dunbar and Matt Thompson to deliver a learning aid for use in the workshop.
Mr Piri said writing the code for the IT systems in the application gave a practical way of designing an application project from start to finish.
The programme is now used regularly by carpentry students as they learn about the safe and correct handling of power tools and equipment.
Carpentry student Don Simpson said he could see the day when an iPad and teaching apps might become a compulsory item for any toolbox.
Polytechnic information systems and support project manager Peter Sinclair said the portable piece of technology could be taken to any building site and enabled workers to watch video demonstrations of power tool use.
Other polytechnic departments were "coming on board" and more applications might be developed to cater for their specific learning and teaching requirements, he said.