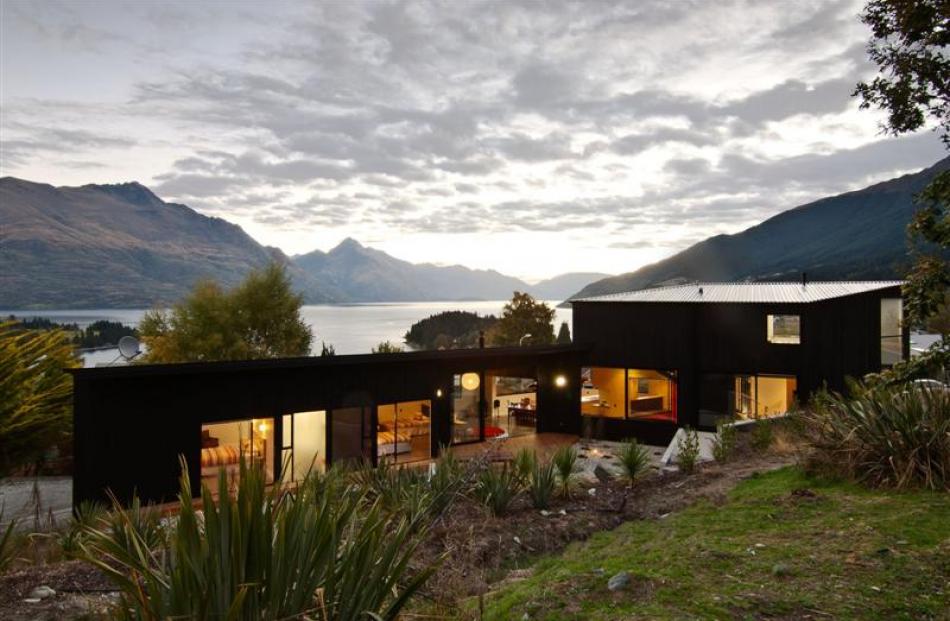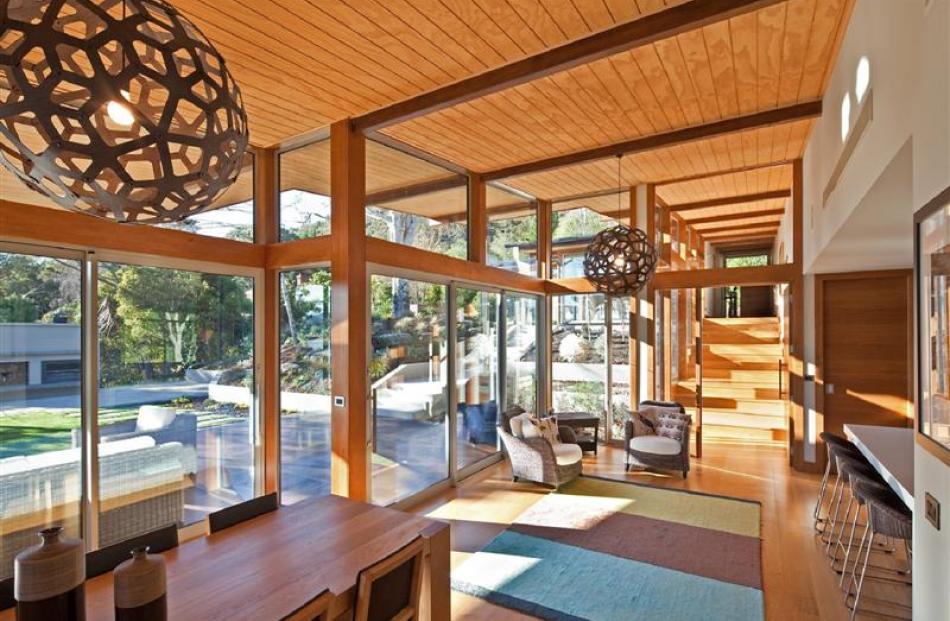 Innovation in a difficult economic climate was a feature of winning designs in the 2012 Southern Architecture Awards, announced at Forsyth Barr Stadium last night.
Awards were presented for seven Otago projects, ranging from public changing rooms to houses and a hotel.
The design of the winning projects reflected the challenging economic conditions in New Zealand, awards convener and Dunedin architect Niko Young said last night.
"Even though times are tough, client expectations remain high. This has resulted in innovative architecture produced to lean budgets," he said.
"Architects and clients doing more with less is a theme of the 2012 Southern Architecture Awards. Such an approach often involves the reworking of existing buildings."
The Logan Park changing rooms by Architectural Ecology won awards in both the small project and sustainable categories.
The jury had been impressed how the company improved the functionality of the changing rooms, while respecting the historical condition of the building, Mr Young said.
The University Union redevelopment by Parker Warburton Team Architects won the interior architecture award.
"Much can be gleaned about a university's attitude towards its students from the facilities it provides for them. This long-overdue redevelopment of Otago University's Union building is, accordingly, a welcome gesture," Mr Young said.
Awards were also made to a Lake Hawea house design by Glamuzina Paterson Architects, which used second-hand bricks in a "clever and dextrous house", and a "sumptuous" Dublin St holiday home in Queenstown designed by Kerr Ritchie.
An Arrowtown house by Crosson Clarke Carnachan Chin Architects won an award for the extensive alteration of an existing building.
"The architect has engaged with the house's gabled forms and explored ways of reinhabiting them," the panel noted.
The Thom residence in Waitati by Mason and Wales Architects was a "meticulously crafted home".
"The successful marrying of architecture and landscape yields a rich sensory experience."
The only commercial building to receive an award was the Arrow Private Hotel in Queenstown, designed by Assembly Architects.
"These delicately detailed 'boxes' materialise as jewels nestled into the tree-lined hillside," the panel said.
The judging panel comprised Mr Young, University of Otago design for technology department fellow Michale Findlay, Dunedin architect Regan Hall and Auckland architect Nicola Herbst.