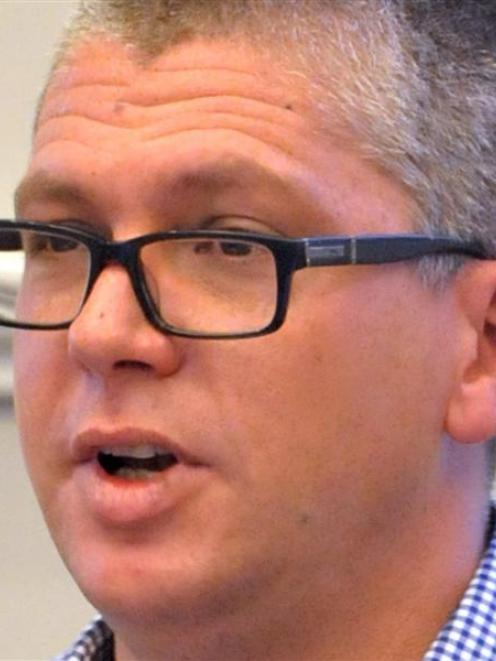 Delays in the development of a local alcohol policy have left Dunedin bar owners in ''limbo''.
After previously saying the policy was likely to be voted on at next Tuesday's council meeting, Dunedin Mayor Dave Cull said the vote would be delayed, perhaps until next month, while the written version of the policy was finalised.
In the meantime, what is in the policy aimed at reducing alcohol harm, which was decided on by a panel of six councillors and chairman Mr Cull last month, remains under wraps.
Dunedin Hospitality Ltd (Mac's Brew Bar) director Richard Newcombe, who fought the original draft which included a one-hour cutback to 3am and a one-way door policy from 1am, was disappointed at the delay and questioned why bar owners could not be told what was in the proposed policy.
''I would have thought if you had made a decision, the proper response should be to announce the decision.''
The delay left bar owners in ''limbo''.
''Uncertainty is not a good thing for business, so there will be a lot of people really stressed out about it.''
If the draft policy went through unchanged, ''the majority'' of Dunedin bar owners would be ''hugely'' affected.
In a note given to affected parties, Mr Cull said it was important the proposed document was clear and more time was needed to finalise the written version.
Mr Cull said when contacted this week it was a simply a case of the policy not being ready.
It would be ''unusual'' to reveal details to bar owners while the written policy was being developed and before it was presented to the full council for approval.
Cr Andrew Whiley, who was on the hearing panel, previously said it had come up with a local alcohol policy that everybody ''can live with''.
Compromises had been made.
''When it all comes out in the wash, I think everybody will look at it [and say] 'well actually, we can live with that'.''