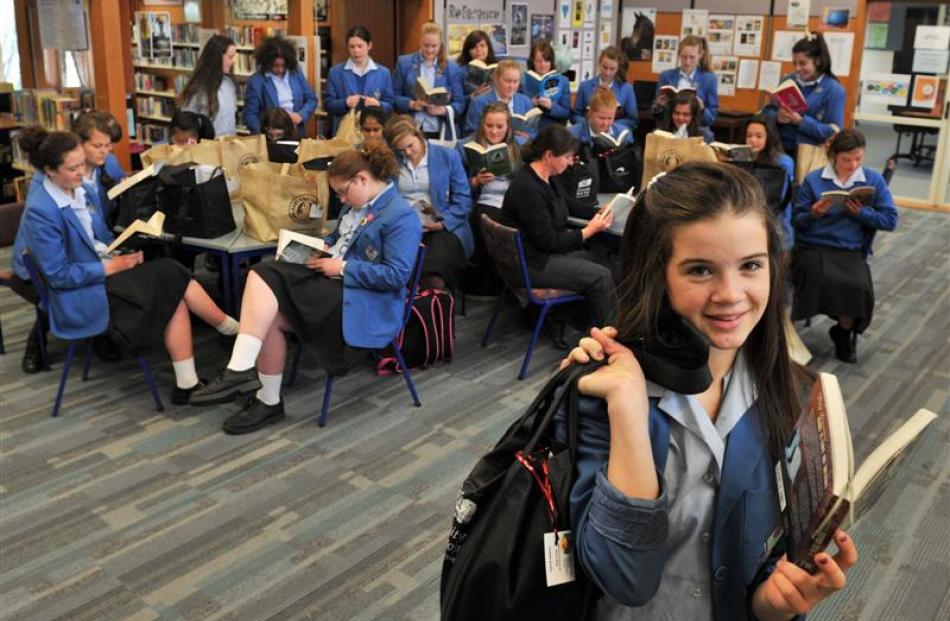 Years 9 and 10 pupils at Dunedin's Queen's High School have been given book bags in an initiative to combat a traditional drop in literacy levels over the summer break.
The idea had been popular, with 36 of the school's 180 years 9 and 10 pupils applying to participate in the inaugural programme, principal Julie Anderson said.
''It's been very popular with the girls. We might have a rush on next year."
Mrs Gardiner said the book bags were personally assembled for each pupil, taking into account their tastes and interests.
''We're trying to broaden them and we want to prevent the girls going away over summer and not reading.
''There are also activities for them to do during the school holidays."
The packs included information on cycling and walking route maps, a bus timetable, public library hours, a Christmas cracker and chocolates.
Many of the pupils were already voracious readers, such as Toni Fowler.
''This is a great idea and I'll definitely be doing it again next year,'' she said.
''I love reading. Books are such a great escape."