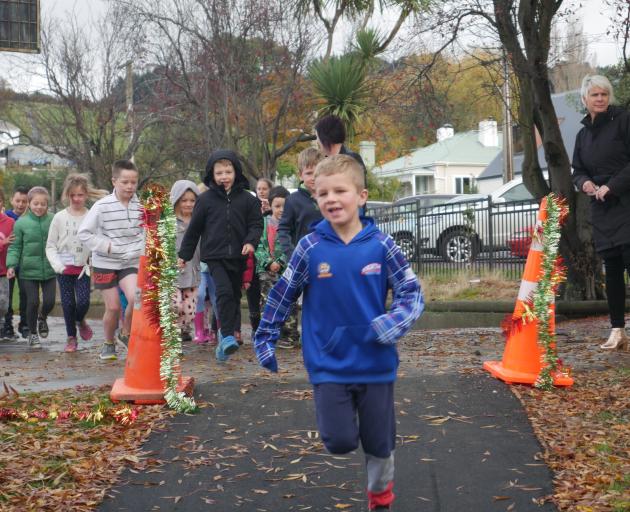 Children ran, scooted and biked their way around the new bike track at Sawyers Bay School this week.
The track was officially opened on Monday by PTA president Nicola Watson, who cut the ribbon, fashioned from tinsel.
That unleashed 140 children on to the 240m asphalt track for the first time.
The official opening was scheduled to be held on Sunday, but was postponed until Monday due to bad weather.
School principal Gareth Swete said the track had been in the pipeline for about three years.
"The PTA were keen to put something into the playground for the kids to play on,'' he said.
The school and PTA investigated getting some play equipment but were put off by the high price.
"For the same price as a couple of swings we could actually get something 100 kids could use.''
Mr Swete said the track would be available for children to use after school and during the weekends, as well as during school hours.
The track cost about $25,000.
Mrs Watson said the school raised funds by holding a fair, discos, movie nights, selling cheese rolls and truffles, and catering for events. It was supported by Sawyers Bay Transport Ltd, Mitre 10, Blackhead Quarries, Onestaff and Cargills Contracting.
The school plans to continue to develop the area to create a facility that the community can use.
JESSICA.WILSON @thestar.co.nz