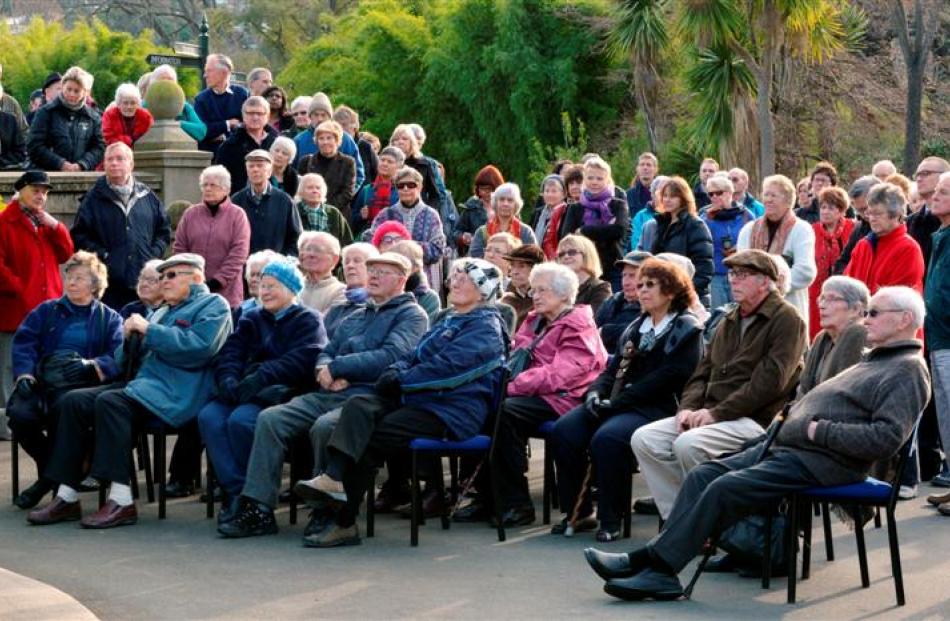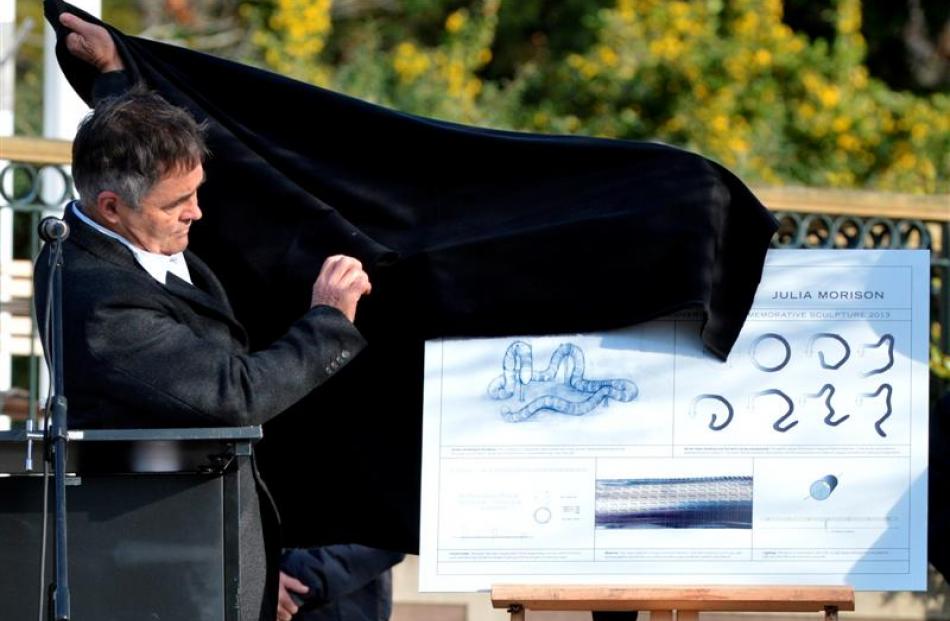 The unearthing of a worm sculpture design in Dunedin yesterday prompted a mixed reaction.
''It's absolutely apt. If there wasn't any worms there wouldn't be any garden,'' a woman said when reading the design concept in the Dunedin Botanic Garden.
''It's quite Freudian,'' an unimpressed man noted.
''More reptilian,'' a woman replied.
Mayor Dave Cull unveiled the final sculpture concept to about 200 people who gathered to celebrate the Dunedin Botanic Garden's 150th birthday yesterday.
The sculpture Ouroboros by Christchurch artist Julia Morison will commemorate the anniversary.
The sculpture would be created withpolished steel and internally illuminated with LED lighting, the design concept said.
The sculpture would sit near the Croque-o-dile Cafe in the garden, would be about 15.5m long and 35cm in diameter.
The sculpture could be manipulated to form ''conversation seats''and would have three supports to elevate it.
Dunedin Public Art Gallery director Cam McCracken said he considered choosing a ''safe'' design to avoid ''ruffling feathers'' but safe sculptures were quickly forgotten while great public art never lost its appeal, he said.
For many, the ''affection'' for Ouroboros would not be instantaneous, but the same went for the Eiffel Tower (Paris), the Statue of Liberty (New York) and the Angel of the North (Gateshead, England).
Ouroboros would be ''memorable, entertaining and treasured'' and would consistently ''reveal new meaning'', he said.
The Ouroboros was an ancient symbol of a worm eating its own tail and symbolised regeneration, Mr McCracken said.
At the celebration Mr Cull also unveiled the new Royal Oak interpretative panel and officially opened the refurbished main gate.