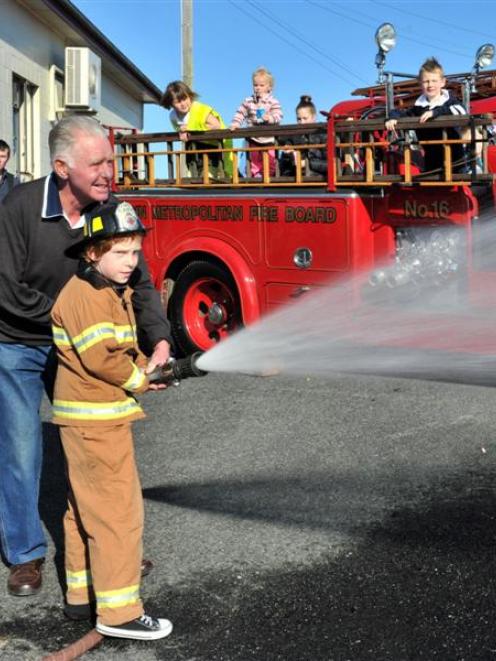 After 50 years, the passion for firefighting is still burning in Waikouaiti.
The Waikouaiti Volunteer Fire Brigade celebrated 50 years of service at the weekend.
The brigade marked the occasion with an open day on Saturday which was attended by more than 200 people, Chief Fire Officer AnthonyNally said.
''It's been really popular. We have had a lot of kids coming and practising with the fire extinguishers, we had a demonstration of car cutting, we had people practising CPR ... it's been good,'' he said.
The 50th year of service was ''a big milestone for a volunteer brigade in a small town''.
The event was great fun for Jack Thom (9), whose grandfather Allan Black was a brigade volunteer.
Jack said he was keen on becoming a firefighter when he was older, but was ''keeping his options open''.
Mr Black said he enjoyed the chance to catch up with some of those he served alongside.
The occasion was particularly special for Ian Harkness, who marked 50 years of service, and Paul Smith, who marked 25 years.