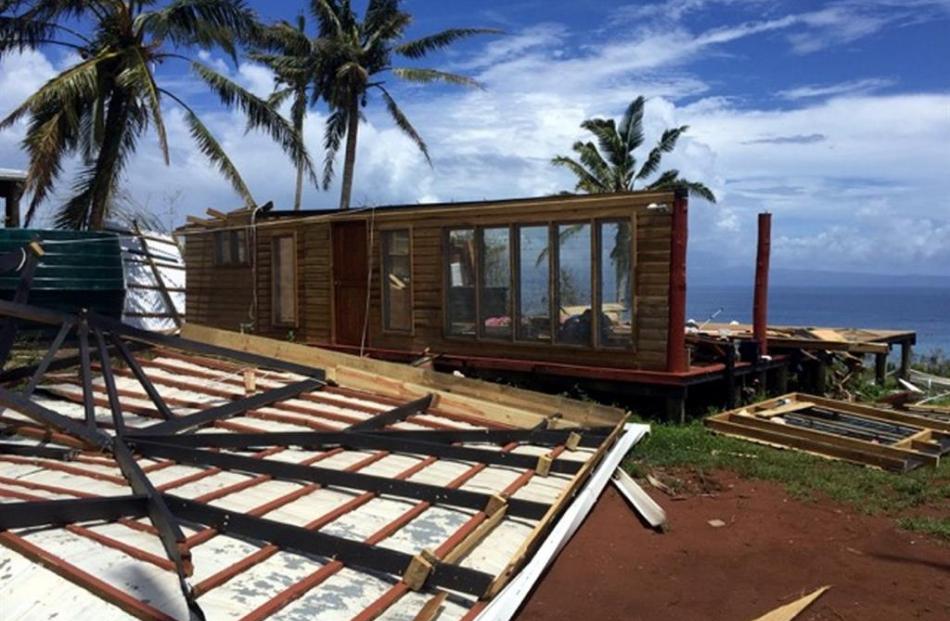 A Dunedin businessman in Fiji says he has never seen so much enthusiasm from budget travellers as they help him in assisting civilians affected by Cyclone Winston.
Richard Hatherly, who owns several accommodation facilities in Fiji, including one on Tavenui island, which was extensively damaged in the cyclone, told the Otago Daily Times budget travellers were lining up to help.
"All of our top end guests are cancelling [their holidays], but our younger guests really want to help.''
Mr Hatherly spent five hours in a helicopter on Monday surveying the damage on various islands and, particularly, his Maravu Plantation Resort, on Tavenui island.
Thirty guests and 20 staff were at the resort when the cyclone hit, but no-one was harmed, Mr Hatherly said.
His attention had now turned to helping affected civilians in their recovery effort.
That help included buying $5000 of food crop seedlings, which would be planted with the help of various schools, and 100 hammers and crowbars, which were being given to people wanting to rebuild their homes.
Mr Hatherly was based in the country's capital, Nadi, but said most help was needed in the the districts of Rakiraki and Ba, on Viti Levu, Fiji's main island.
The outpouring of help offered by budget travellers was something that could be capitalised on, Mr Hatherly said.
"There's a really strong support among the budget travel community.
"We want budget travellers to come here because everyone else is cancelling.
"We could make it a 'help out' adventure.''
The saddest thing he had seen since the cyclone hit was hungry children and that had prompted him to buy the food seedlings.
He had chosen plants that would grow quickly, such as Chinese cabbage, okra, beans and eggplant, but had also bought pumpkin and watermelon seedlings, which would take a little longer to grow, he said.
Watermelon, in particular, appeared to be a favourite among many Fijians, Mr Hatherly said.
"In three to four months, that will bring them some happiness in an otherwise pretty grim situation.''
Mr Hatherly was in Nadi when the cyclone hit and experienced winds of 160kmh, nothing like the 320kmh winds in other areas, he said.
The recovery effort would be long and difficult, he said.
"There's help coming from everywhere, but it's a big job.''