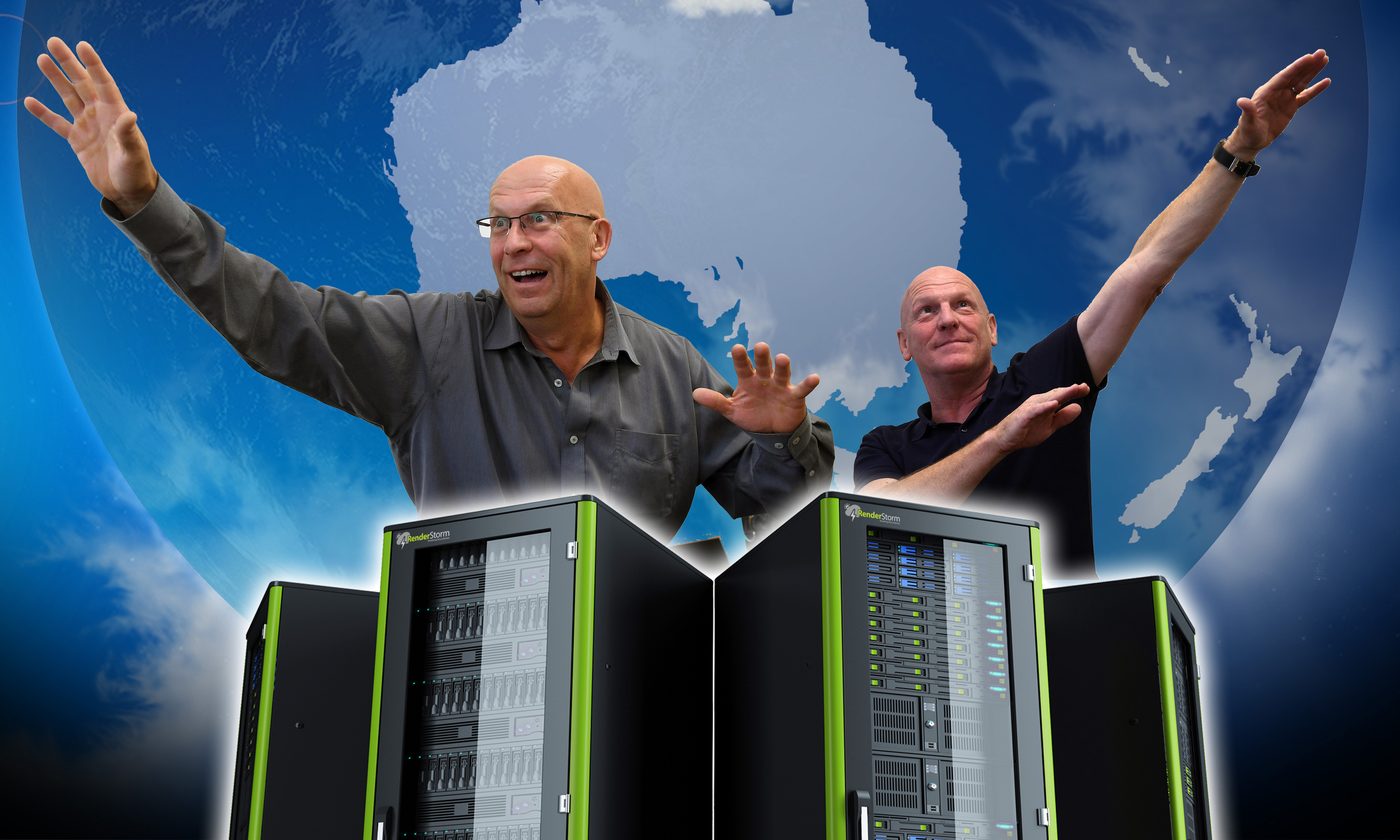 A high-powered tech firm which counts movie studios and governments among its clientele is destined for GigCity Dunedin.
RenderStorm, a tech start-up which runs a render farm in California, will establish a second site, in Dunedin, later this year.
The company's southern France-based chairman, Adrian Thompson, said it was expected about 10 jobs would be created by the establishment of the render farm in Vogel St, in the Heritage Precinct.
A render farm is a high-powered computer system which renders computer-generated images for use in media, such as film visual effects.
Mr Thompson, who attended Otago Boys' High School, said Dunedin was the perfect location for a render farm.
''You are asking the question 'why Dunedin?'. One, it's home. Two, it's a GigCity,'' he said.
The cooler climate of the city and cheaper power compared with other centres around the world were also huge advantages as the massive processing towers required immense cooling and ventilation.
''This is rocket science - it's right out there,'' Mr Thompson said of the project.
''It's a data centre, essentially.
''We process that data and turn it into animation or movies.
''We do movies, we do catalogues, architectural visualisation - that's all rendered.''
The company already counted the likes of Nickelodeon among its clients and was involved in rendering an animated sequence in the video game Final Fantasy XV and working on a virtual-reality video with Icelandic pop star Bjork.
''This is a big global company and growing very fast,'' Mr Thompson said.
''We can't build machines fast enough.''
More than $1 million would be spent on hardware for the render farm and about 10 people would be employed.
The company expected to begin hiring in the coming weeks.
The farm would operate from the Vogel St building Mr Thompson bought about 12 years ago and renovated.
The building had undergone earthquake-strengthening and part of it had been converted to apartments to increase its viability.
''We are hoping to get it up and going in the next two or three months,'' he said.
''We want to employ people. We want to build this up, so Dunedin becomes known for what it is, which is a GigCity.''
His brother, Andy Thompson, was also invested in the company and would be the farm's New Zealand manager.
The company also hoped the Dunedin farm would lead to closer links with Weta Workshop, another New Zealand company involved in movie production.
Another farm was planned for Sweden, Mr Thompson said.
The company employed about 10 people in the United States and another five remotely elsewhere around the world.