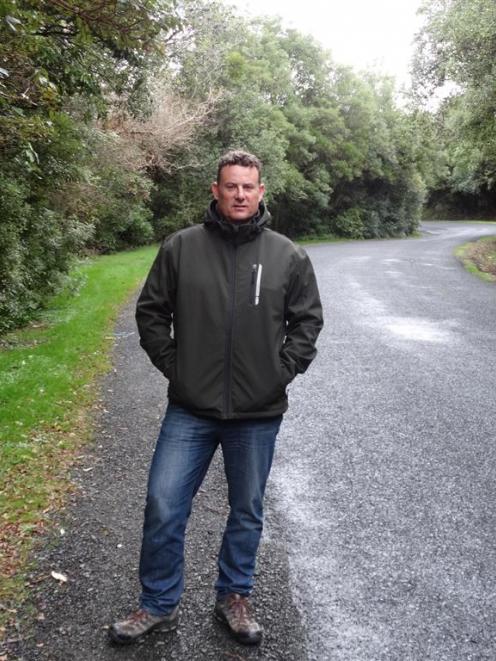 The narrow, overgrown condition of some of the pathways through the city's historic Town Belt has been highlighted by the Dunedin Amenities Society as it seeks to enhance the area's status as a recreation and tourism trail.
In a recent submission to the Dunedin City Council's 2016-17 annual plan, the society urged councillors to look at the development of the Town Belt traverse as a permanent trail.
The submission outlined specific areas that needed work to make it safer and more user-friendly.
These included the need to develop or extend gravel tracks in Eglinton Rd and Lower Unity Park, highlighting the narrow pathway close to the road in Queens Dr, and pointing out boggy, impassable areas.
Society president Paul Pope said it was keen to work with the council and the community to develop the Town Belt as "an important recreational opportunity'' for the city.
"We started the Town Belt Traverse event back in 2013 to show people that it is possible to walk from one end of the Town Belt to the other,'' Mr Pope said.
The two traverse events that have been held, in 2013 and 2015, attracted 550 and 600 people respectively.
"Our long-term vision is to see that become not just a fixed event, but a permanent interpretive walk.''
"We're not asking for a full kerb and channel, just a broader pathway with a better surface would be helpful,'' Mr Pope said.
The Dunedin Town Belt has a rich history dating back to the planning of Dunedin before the settlers arrived in 1848.
Originally designed to mark the boundary between town and country, the Town Belt forms a green, forested swathe through the central city, covering 203ha and includes two historic cemeteries and the Dunedin Botanic Garden.
DCC parks operations manager Hamish Black said the council was impressed by the society's detailed submission and was viewing it positively.
The submission provided clear direction from the society's perspective on where improvements were required, he said.
"From here we will work with our transportation colleagues to take a critical look at it and will then engage with the Amenities Society to try and make some meaningful progress.''
Until the scope of work needed could be quantified and indicative costings done, a time-frame was difficult to predict, but Mr Black felt it was likely some progress would be made in the next financial year.
- Brenda Harwood