Federated Farmers has called for the Otago Regional Council to soften the blow of a projected 18% rates rise by dipping further into reserves or deeper into Port Otago profits.
Farmers were facing rising costs of doing business and mounting compliance pressure, federation Otago spokesman Simon Davies said.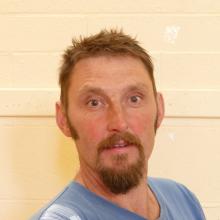 In its submission to the council's draft annual plan, the lobby group suggested the council lift the dividend from Port Otago, which achieved a record profit of $94.5million in 2020-21.
The port paid a $10.1million dividend to the council, although it has been pointed out the bulk of the profit figure arose from increased property values and the underlying profit was $21million.
The council has already proposed to bump up the amount it intends to get from reserves to more than $9.1million to help fund a $108.8million programme.
Federated Farmers was also wary of the potential for rushed development of planning documents having negative consequences, ''impacting the community wellbeing that the council is trying to protect''.
Mr Davies said poor outcomes from policy planning could push more people from pastoral farming to forestry.