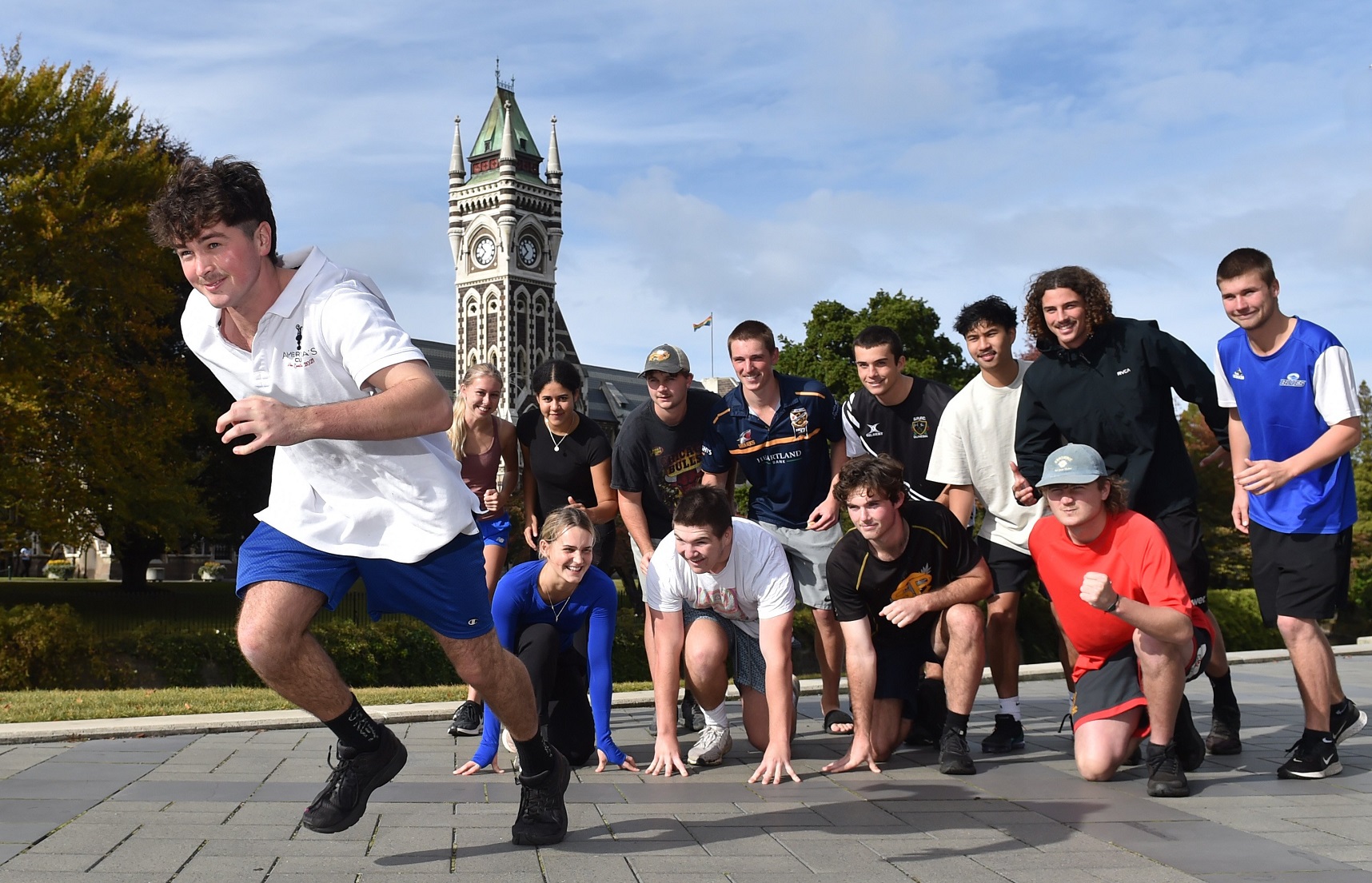 A University of Otago student's own experience with brain cancer has motivated him to to find 19 friends willing to run 100km each over a month to raise money for cancer research.
Second-year law and finance student Charles Cave organised the challenge to raise $10,000 for the university's Centre for Free Radical Research.
The centre investigates how free radicals and antioxidants work inside the body and how that knowledge can be used to treat disease.
He also wanted to raise awareness about the importance of a diet containing antioxidants, which protect against the excess free radicals that can cause disease.
"A lot of people don't realise diet can keep cancer at bay."
His own experience with a brain tumour when he was 10 also motivated him.
"I made it through, but a lot of people don't."
Last year, on the 10th anniversary of his tumour diagnosis, he raised $2000 by shaving his head for the New Zealand charity Shave for a Cure.
This year, Mr Cave said he and 19 of his university friends had joined forces. They began their challenge on April 4 and would end it on May 5.
"I figured if I had a group of us doing a big run we'd raise more money than I could on my own," he said.
So far, Mr Cave and his friends had together run a total of 406km and raised almost $4000.
"Some days we're running, others we're tired.
"We chart how much we've run on different apps and sports watches, take a screenshot and then post results to Instagram," he said.
• You can follow the team's progress on their Instagram fundraiser page, Run4RadicalResarch. Donate at https://givealittle.co.nz/fundraiser/running-for-radical-research/