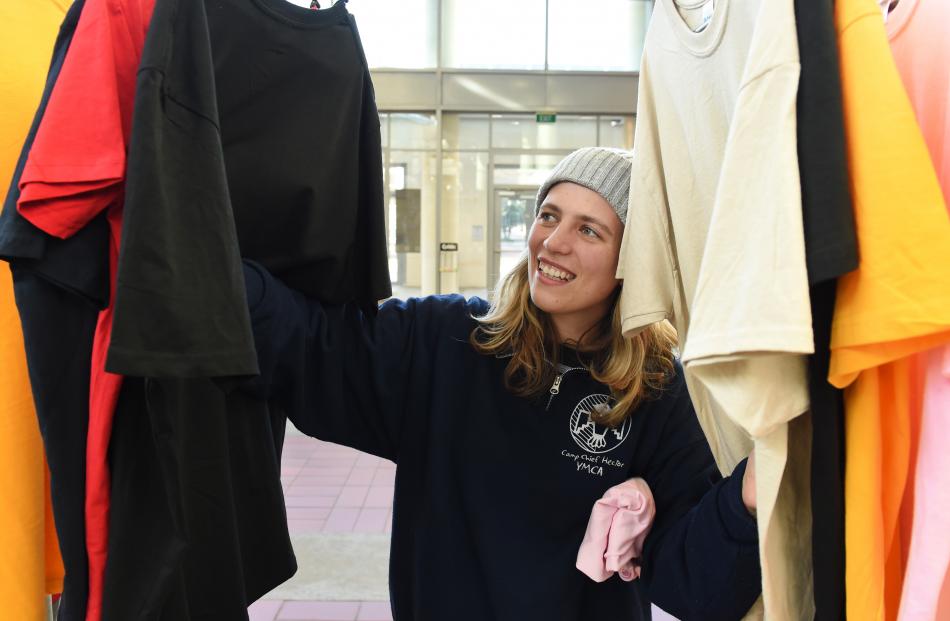 Phoebe Fulton ( 19), of Nelson, and Hannah Priest (20), of Canada, try some vintage hats at the Otago University Students' Association's Winter Wellness event yesterday.
Attractions at the event ranged from grocery to clothes stalls, such as the one where Izzy Crosson (24), of Hamilton, checks out some T-shirts by Palmah, to a stall run by student mental health charity Silverline at which Stefan Prince (23), of Wellington, pours a healthy fruit smoothie.
The day was designed to encourage students to look after themselves in the winter months.