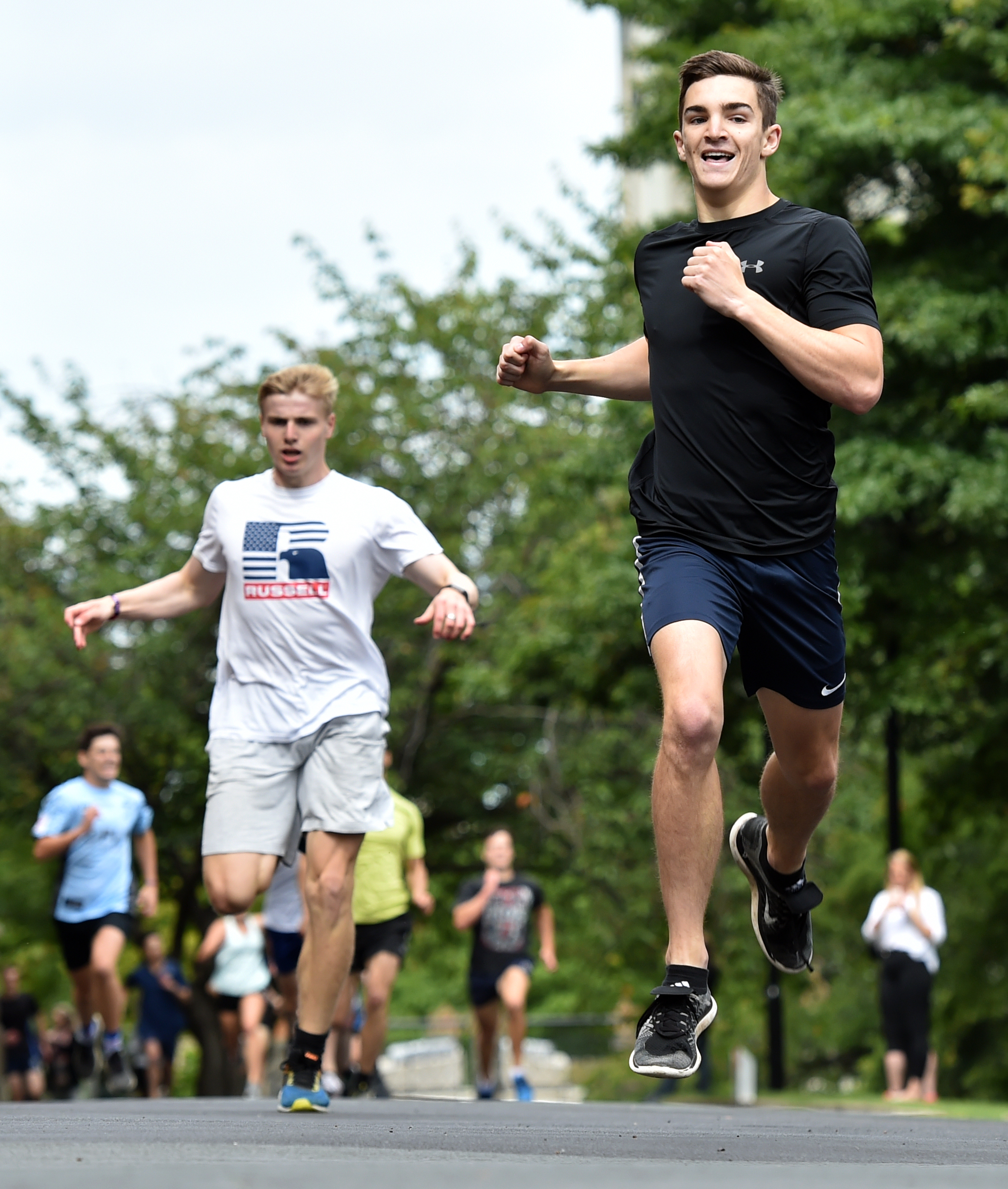 When the first chime rang out, 28 runners left the start line.
By the time they finished 53.50sec later, four of them had crossed the finish line.
The others soon followed as they completed the University Clocktower race at lunchtime yesterday.
Back for its second year after an eight-year hiatus, the event was organised by the Hill City-University club as part of Orientation Week festivities.
It had previously been held from 1991 until 2011, inspired by film Chariots of Fire.
Two competitive runners claimed the $200 first-place prizes.
Shay Veitch crossed the line of the 370m race in 51.2sec, while Samantha Hardie was the women's winner in 55.9sec.
Both have impressive records on the track and had enjoyed racing in a different setting.
Veitch, a first-year health science student, was given a push to race.
"It was a friend that told me I should probably get out here," he said.
"It was nice to have a few other people out there who were good runners as well.
"It's never fun if it's too easy."
The 19-year-old, who finished at John McGlashan College last year, has been one of the stars of the summer at the Caledonian Ground. He has posted some fast times in the sprints on the track, including a 400m personal-best of 47.52sec.
That brought a bit of pressure, although he knew under the conditions he was not guaranteed a win.
"I think the people who knew I was there, they were trying
to look up to me and take me out.
"So a little bit of pressure, but it's anyone's race on the road."
For Hardie, it was a way of introducing herself to the Dunedin athletics scene.
The 18-year-old runs for the Richmond club in Nelson and is coached by Dennis Kale.
She has moved south to study sports science and management.
Her time of 55.9sec was after the chimes, although faster than the other eight women — a few more than she had been expecting to have to beat.
"Yeah, pretty stoked. I kind of thought there would only be one girl doing, it sort of thing," she said.
"That's what they said it was last year, so I thought I'd come down."
When she saw more had turned up she was nervous, although she need not have worried.
The event had been a big improvement on last year's initial comeback, which had attracted eight runners including just one female.