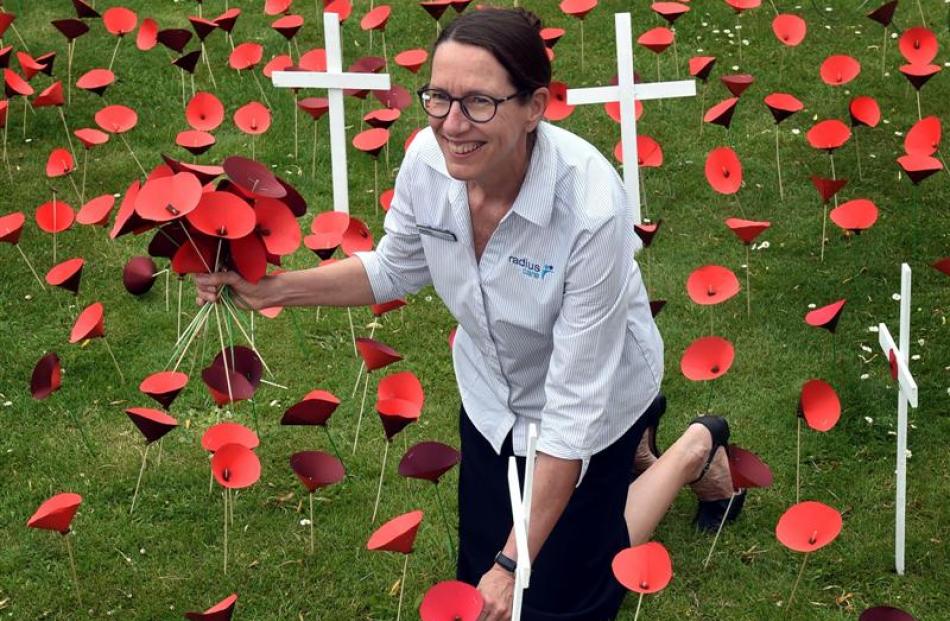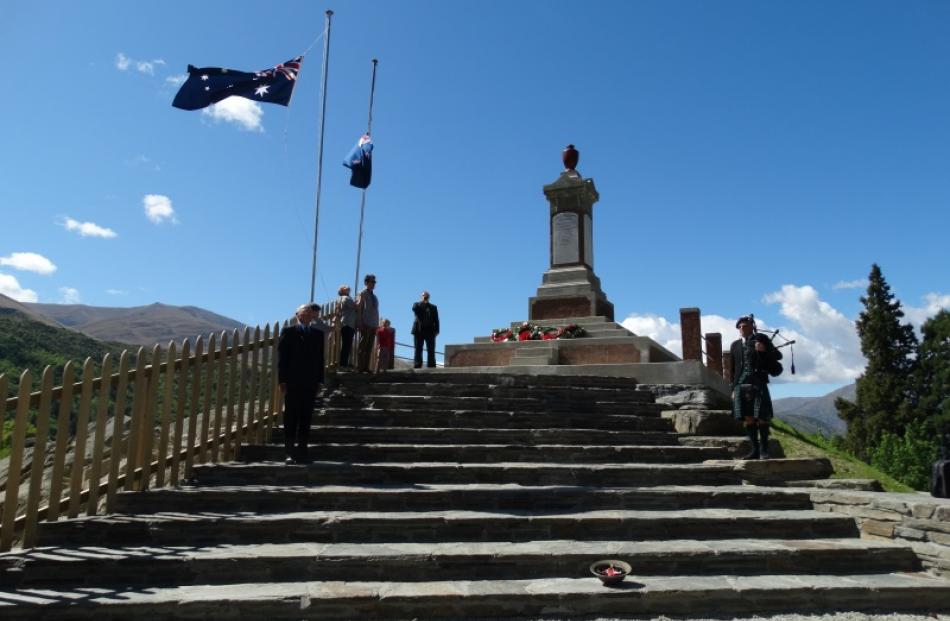 Hundreds of people gathered at Dunedin's Queens Gardens for an Armistice Day ceremony this morning.
The ceremony marked the 97th anniversary of the signing of the armistice, which signalled the end of World War 1, on November 11, 1918.
A 25-pound cannon was fired on the 11th chime of the Municipal Chambers clock at 11am, followed by a minute's silence and a second firing of the gun.
Guest speaker Rear Admiral Jack Steer, ONZM, RNZN, said ceremonies such as this brought him no joy and he had a "strong desire to see the world never involved in conflict again''.
Balmacewen Intermediate School and the Flagstaff Community Choir sang New Zealand's first anthem, God Save the Queen; the hymn In Flanders Fields; and God Defend New Zealand during the ceremony.
A second cannon, the Robbie Burns cannon in the upper Octagon, was also fired at 11am.
Heriot School pupil Will Pringle (11), of Heriot, said the bang from the canon fire was the loudest noise he had ever heard.
The noise and shock wave lurched his upper body for ward, he said.
More than 1000 red poppies have gone on display at a Dunedin aged-care centre and services will be held around the region to mark the day.
The poppies were fashioned by residents at Radius Fulton Care Centre in Hillside Rd as commemorations for World War 1.
They are part of a display symbolising no-man's-land, including hundreds of wooden crosses, a bunker, razor wire and a large cross carrying a New Zealand flag.
Activity co-ordinator Beth Sizemore said the centre wanted to be part of worldwide commemorations.
''We we have people whose parents fought [in World War 1] and people who fought in World War 2,'' she said.
''As time has gone on, they've felt secure to cry about it, think about it and speak about it.''
Mrs Sizemore was one of three staff members who made the wooden crosses.
Dozens attended services around the region this morning, including at Arrowtown, Oamaru, Cromwell and Wanaka.