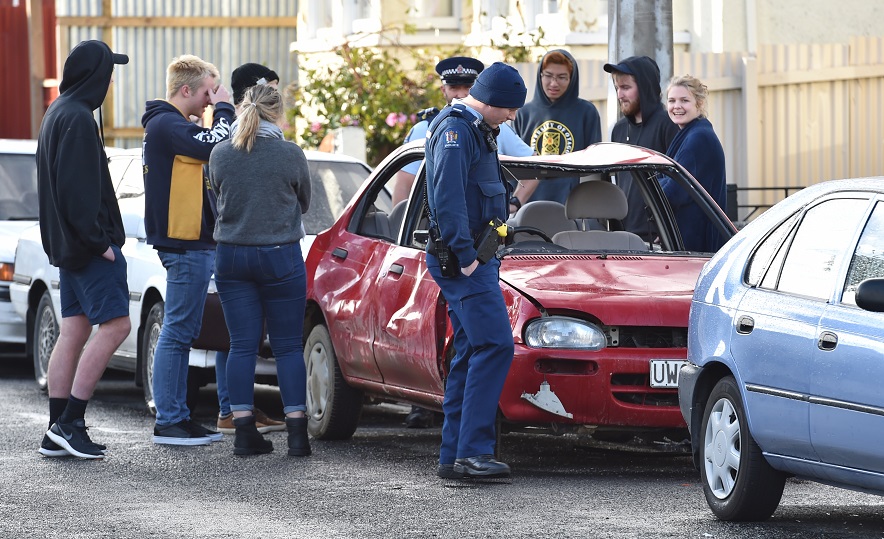 A car reduced to a pummelled wreck in Hyde St, Dunedin, by what was first thought to be gang members running amok, appears to have been nothing more than the car's owners on a demolition spree.
Police said they received  a phone call from someone who saw a group of four or five people jumping on a parked car.
The caller initially said they thought the group were gang members, but later said to ignore that, as they had only "looked like a gang'', a spokeswoman said.
Instead the caller thought they were a group of students
When the Otago Daily Times arrived at the scene this afternoon  police were leaving, and the group was standing sheepishly around a red sedan.
They rejected a suggestion a gang damaged their car.
They said the car was not warranted and soon for the scrap yard, and suggested they had done the damage.