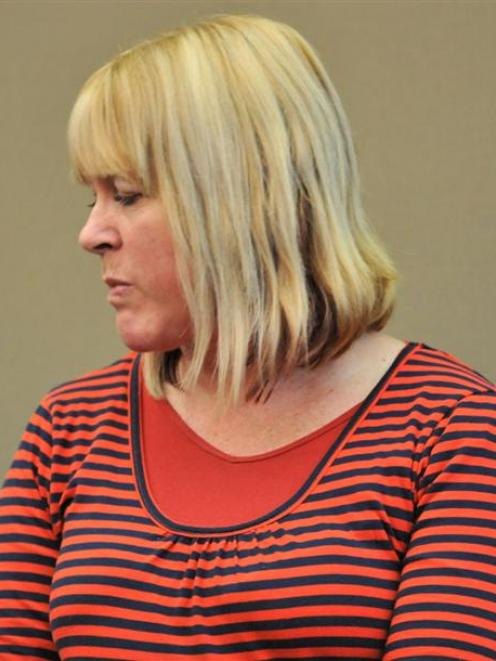 A Dunedin receptionist will spend at least two years in prison after stealing $380,000 from her employer, Gilmour Motors, and forging the signatures of two senior Dunedin lawyers while on remand.
The fraud nearly destroyed the car dealership, the Dunedin District Court heard at her sentencing yesterday.
Judge Gary MacAskill said he was taking the unusual step of imposing a minimum non-parole period for Janine Mears (52) because a shorter period in prison - it was likely the Parole Board would release her after serving a third of her sentence because she was not a violent offender - would not deter her, denounce her behaviour or hold her to account for the impact of her offending on her victims.
Mears was sentenced to a total of four years and three months in prison, with a minimum non-parole period of two years.
She was sentenced to four years on four counts of theft by a person in a special relationship, committed over five and a-half years, while employed as the credit controller at Gilmour Motors between 2006 and 2012.
She used various methods to steal the money, but would mostly take cheques made out to Gilmour Motors, change the payee details, then bank them in her or family members' names. She also cashed cheques at other banks.
Three months' prison was added for a guilty plea entered yesterday after Mears admitted to, on September 13 this year, while on remand and awaiting sentence, forging the names of defence lawyer Campbell Savage and Crown prosecutor Robin Bates on a letter to her bank, asking it to unfreeze one of her accounts.
The judge described that incident as ''audacious''.
He said his sentence took into account her lack of remorse or an explanation for offending that had had a devastating effect on people who had trusted her completely and held her in confidence.
The offending had had a clear impact on the Gilmour family and caused the sale of assets and borrowing while the family was trying to keep the business afloat, he said.
''You have effectively destroyed the work of a lifetime of the Gilmours.''
What was worse, Mears had stood by and watched as her offending caused the company to go downhill and the family desperately tried to work out why.
''In short, [the offending] was calculated and callous ... You have a thoroughly dishonest character.''
Starting at four years six months' prison, Judge MacAskill reduced Mears' sentence by six months because she had avoided the expense of a trial by pleading guilty.
She got no other credit despite a lack of previous offending because her offending went on so long, was extensive, abused a position of trust and her guilty plea was as late as possible, he said.
Outside the court, company director Alistair Gilmour said the most upsetting thing was the betrayal of trust.
It also hurt that Mears was, on some levels, still denying what she had done was wrong.
He pointed out that she had continued to shake her head, apparently in denial despite having pleaded guilty, during the sentencing exercise.
''The betrayal was bad, but if she'd admitted it and apologised and said she'd work until it was all paid back, well ... But there was none of that.''
He said he had trusted her completely and even said at one stage as his family spent hours tracking the money, that ''No, it couldn't be Janine''.
It was unbelievable she had sat and watched the family go through hell, as they sold investment properties, and cars at no margin, just to keep the business going, he said.
''She watched me sell my wristwatch on TradeMe to pay the wages.''
He said he wanted to thank his clients who had been understanding as they had to go through police interviews and make statements.