A Dunedin man has been charged after the discovery of  a package, initially thought to be suspicious, which closed much of central Dunedin last Friday.
The central city from Cumberland St to George St and Stuart St to St Andrew St was cut off from the public for several hours and businesses evacuated after the discovery of the item taped to the wall of former adult entertainment venue Diamond Lounge in Moray Pl.
Police confirmed this afternoon that the man allegedly responsible for the package had been charged with threatening to destroy property.
"We have charged a 43-year-old man in relation to the incident on Moray Place on Friday, 16 June, 2017," a police spokeswoman said.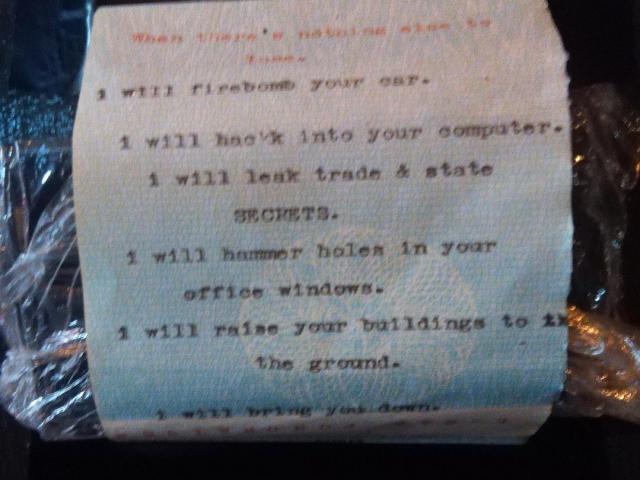 The Otago Daily Times revealed this morning the package was the demo tape of underground Dunedin noise band LSD Fundraiser.
On the band's Bandcamp web page the release of a demo tape - dubbed ''StreetNOISE'' - was announced on June 1.
An image of the demo tape shows it was wrapped and had a note taped to it which reads:
"When there's nothing left to lose.
"i will firebomb your car.
"i will hack into your computer.
"i will leak trade & state
''SECRETS.
"i will hammer holes in your office windows.
"i will raise [sic] your buildings to the ground.
"i will bring you down."
The announcement, and a post on social media, said the limited run of tapes would be coming to ''a wall near you''.
Police searched the man's house, understood to be in Dunedin's industrial area, on Friday evening following the discovery of the package.
The New Zealand Defence Force's explosive ordnance disposal squad was flown by helicopter to the city and destroyed the package in a controlled explosion carried out by a remote-controlled robot shortly after 5pm.
The ODT has been unable to contact the man behind LSD Fundraiser.
He will appear in the Dunedin District Court later this week.