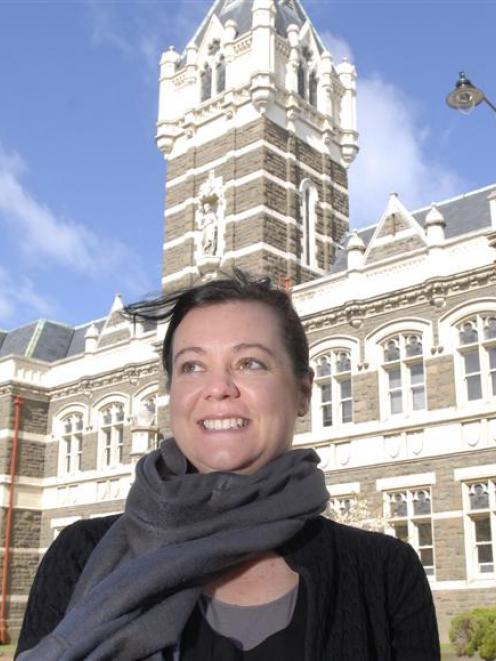 Research which aims to help children give accurate testimony in court cases is among a series of University of Otago projects boosted by $10.67 million in the latest "fiercely contested" Marsden Fund round.
Otago University further highlighted its standing as a leading research university by gaining more Marsden research funding than any other institution in the country, for the sixth year in a row.
Otago University research and enterprise deputy vice-chancellor Prof Harlene Hayne said Otago had demonstrated the world-class nature of its research in the "fiercely contested" round.
She noted fewer than one in10 of overall preliminary applications had been successful in the grant process, administered by the Royal Society of New Zealand.
Otago was funded for 19 projects, with Auckland University gaining $9.98 million to support 20 projects, in the $60 million round.
Otago University gained more than $18 million last year, through a record $66 million Marsden round.
New Zealand had led the world in reforming the way that children gave primary evidence in legal settings, Royal Society officials said yesterday. But the subsequent cross-examination process in court had been largely ignored. This raised concerns about its impact on children's testimony and the resulting potential for miscarriages of justice.
Otago University psychology senior lecturer Dr Rachel Zajac has gained $795,598 over three years, to investigate ways of helping children give accurate court testimony.
Dr Zajac, who has a PhD from Otago, says her latest work will build on her research here over 11 years.
The new funding meant full-time and part-time research staff could be hired and postdoctoral fellow Dr Fiona Jack would play a key role.
Following findings that children had great difficulty being accurate under cross-examination, Dr Zajac developed a programme to prepare children. It combines warnings about the nature of questioning, and practice with cross-examination questions unrelated to the event on which they would provide testimony.
Her work has attracted international interest, having been referred to in submissions to the United States Supreme Court on children's evidence, as well as being included in educational update information provided to judges in the United Kingdom and Australia.
Researchers from across Otago University's divisions of health sciences, sciences and humanities have gained funding to investigate many unsolved questions, in the latest Marsden round.
New Otago projects gaining funds include investigations into the bizarre behaviour of ultracold atoms, and the effects of magnetic storms on polar air temperature.
Biomedically focused projects include studies into mechanisms underlying the spread of bacterial infection between cells, and the hormone-related neural basis of mood disorders in some new mothers, Otago officials said.
---
Other Otago University Marsden grants
Over three years: Associate Prof Peter Dearden, biochemistry, $838,000; Associate Prof Ian Jamieson, zoology, $888,000; Dr Brian Monk, oral sciences, $840,000; Dr Craig Rodger, physics, $805,000; Associate Prof Stephen Wing, marine science, and Associate Prof Russell Frew, chemistry, $840,000; Dr Keith Ireton, microbiology and immunology, $785,000; Dr Ruth Fitzgerald, anthropology, gender and sociology, and Associate Prof Mike Legge, biochemistry, $735,000; Prof Robert Hannah, classics, $590,000; Dr Rebecca Campbell, physiology, $575,000; Associate Prof Colin Fox, physics, $465,000; Dr Jacob Edmond, English, $416,155; Dr Karen Brouneus, National Centre for Peace and Conflict Studies, $296,000.
Fast-Start Grants, $300,000: Dr Ashton Bradley, physics; Dr Martin Hohmann-Marriott, biochemistry; Dr Chris Jacobson, geography; Dr Caroline Larsen, anatomy and structural biology; Dr Peter Jones, physiology; Dr Mark McCoy, anthropology, gender and sociology.
---