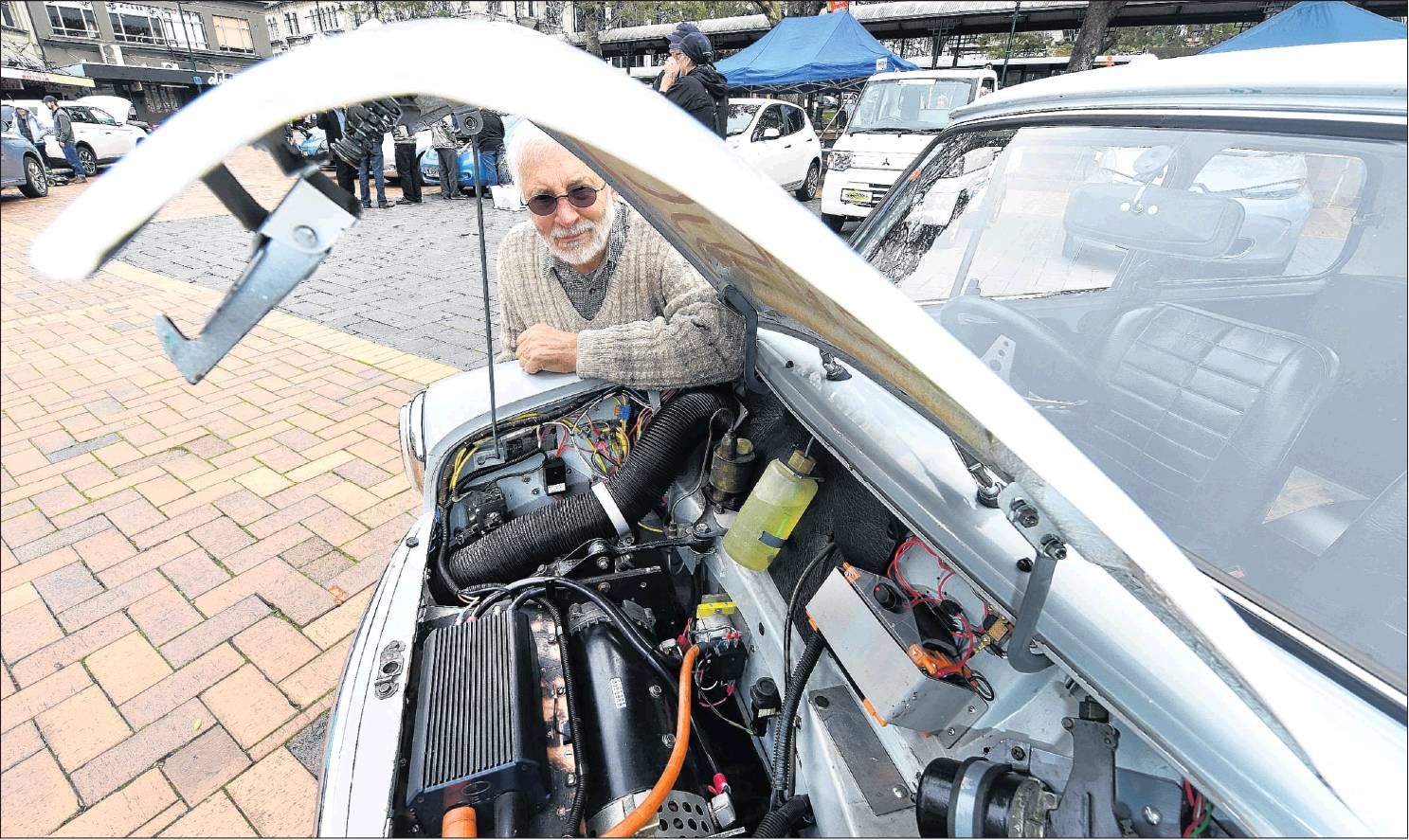 A fleet of electric vehicles has visited Dunedin in a show of power for the industry.
From Teslas to converted Morrises and even bicycles, the full range of electric vehicles was on display in the Octagon yesterday.
The third annual ''Leading The Charge'' Electric Vehicle Road Trip stopped in Dunedin yesterday.
Local champion Pam McKinlay said 25 cars were on display yesterday — the maximum allowed to be on show in the Octagon.
''Last year we packed the Octagon with every single electric vehicle we could find in town, but there's no way we can do that now,'' she said.
''Last year we had 21 in the Octagon and that's all we could find.''
There were now about 85 in Dunedin and 200 throughout Otago.
''They are growing at a rate of between two or three a week.''
ChargeNet managing director Steve West said the purpose of the road trip was to raise awareness about electric vehicles and their capabilities.
It also demonstrated the growing charging infrastructure supporting the industry throughout the country. There were about 40 stations now in New Zealand.
The trip included about 20 stops over a three-week period and a dozen cars would complete the full journey from Bluff to Cape Reinga, he said.
Among those demonstrating their vehicles in the Octagon yesterday was Dunedin man Michael Laba, who had converted a 1968 Morris Mini into an electric vehicle almost 20 years ago.
''It's probably one of the first in the South Island and definitely in Dunedin,'' he said.
''When I did this 20 years ago it was laughed or even frowned at by people with normal cars. But nowadays, I think everybody has seen the light.''
The vehicle had a battery life of more than 80km and ''handles on our roads down here just like a dream''.
''It's a lovely car to drive.''
After two decades of supporting electric vehicles there was no looking back, he said.
''The only reason I would get rid of it would be if I bought or converted another one.''