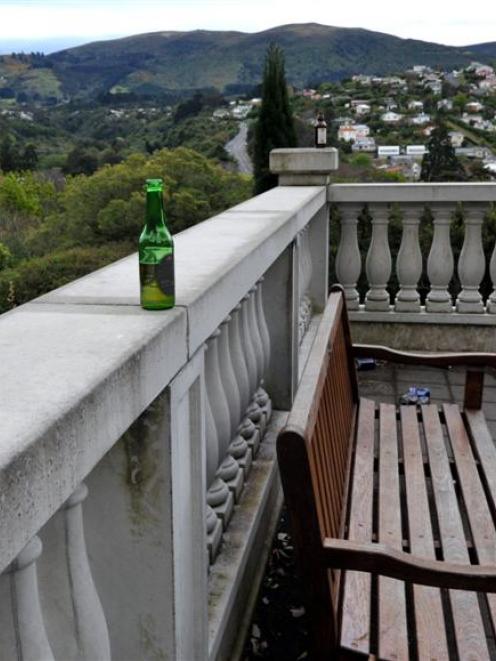 Student opinion is split on whether rules in University of Otago residential colleges are too strict.
Of 19 college residents spoken to by the Otago Daily Times yesterday, 12 said they were happy with the rules on drinking or thought they were largely fair, and seven said the rules were too tough and resulted in people drinking on the street.
Third-year Cumberland College resident Natalie Olds (20) said it was mainly ''freshers'' (first years) who had a problem with the rules.
''In first year you want to be independent and free and you don't realise the consequences of not studying.
''Once you are out of [first year] you realise how good it is to have someone say `it's time to knuckle down'.''
Despite being happy with the rules, she said the college's policy of kicking drinkers out at 9pm was possibly too strict.
Two other Cumberland College residents, who declined to be named, said the college was too draconian and a limit of six beers and four RTDs resulted in people sneaking in alcohol.
''The restrictions are more than what I had at home [with my parents],'' one said.
Those opposed to the policies felt the kick-out times caused people to drink faster and get more intoxicated.
A group of three University College (UniCol) residents said kick-out times should be relaxed to 10pm on Thursday and 10.30pm on Saturday.
It was common for people to drink on the streets or in and around the botanic garden.
''I reckon it just leads to people being stupid on the streets. Why not keep us in the halls?'' resident Caitlin Barlow (18) said.
Arana College resident Matthew Dynes (18) said students joked about colleges being ''prisons'' , but most understood why the rules were needed.
''We sign a contract with them; we know what we are getting into,'' he said.
The comments come after a hard-fought campaign last month for the position of Otago University Students' Association colleges officer, in which most candidates called for less restrictive policies.
The winner, Taotao Li, was particularly strong on alcohol policies in her campaign blurb.
''Instead of prioritising the health and safety of students, drunk first-years are being kicked out on to the streets at early hours,'' she said.
''The generous sum that is paid towards these places should make halls a place to experience freedom away from home - not a prison in a private boarding school.''
OUSA president for next year Paul Hunt said it was a ''shame'' students were drinking in the garden.
The situation was not helped by the closure of student bars such as the Captain Cook Tavern and the Gardens Tavern.
The association was keen to have more bars closer to campus, he said.