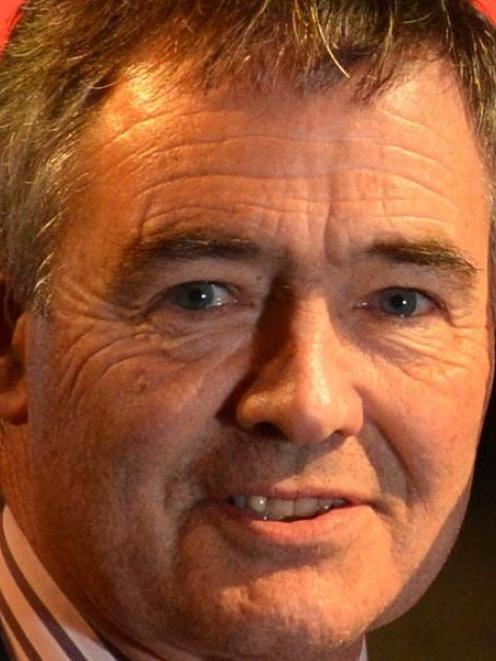 Dunedin Mayor Dave Cull concedes a chance to detect the alleged $1.5 million Citifleet fraud may have been missed, after the council twice overlooked advice from Audit New Zealand.
The revelation came in Audit New Zealand's annual reports to the council, obtained by the Otago Daily Times, which highlighted gaps in council processes dating back to 2003.
They showed Audit NZ twice suggested the council consider creating a new audit and risk subcommittee, in 2007 and 2010, prompting the council to insist its processes were sound.
That was despite the council detecting another suspected fraud in 2008, between the two recommendations, the reports showed.
The suspected fraud - which was not made public - involved less than $3000, but resulted in a recently-appointed staff member losing their job, the ODT was told yesterday.
Despite that, the audit and risk subcommittee - designed to improve the management of risks, including fraud, within the council - was not created until last year.
Contacted yesterday, Mr Cull conceded Audit New Zealand's advice should have been followed sooner.
''I think we should have had a risk and audit committee earlier than we did.''
And, asked if it might have helped detect the alleged Citifleet fraud, Mr Cull said: ''Quite possibly, yes''.
''It could very well have helped.''
His comments came after the council on Friday confirmed it had called in police, and notified the Serious Fraud Office, following Deloitte's three-month investigation into the alleged fraud.
The probe revealed the alleged decade-long fraud involved the sale of 152 vehicles and more than $1.5 million in pocketed proceeds.
The findings have triggered finger-pointing between past and present council staff, councillors and Audit NZ, but council chief executive Dr Sue Bidrose said responsibility for failing to detect the alleged fraud rested with the council.
As a result, up to five council staff were involved in ''employment processes'', with some facing the prospect of losing their jobs, the ODT understands.
Local Government New Zealand president Lawrence Yule yesterday told the ODT the ''mind-boggling'' alleged fraud was the biggest involving a local authority he could recall.
There were likely to be lessons from it for councils across New Zealand, ''to make sure this type of thing can't happen again'', he said.
''It is pretty mind-boggling to think such a thing could happen over the sort of length of time it did.
''That's pretty concerning to me.''
He was also concerned the DCC had overlooked Audit NZ's recommendations for a new audit and risk subcommittee, which was now considered ''best practice'', he said.
It was not clear the subcommittee would have detected the alleged Citifleet fraud, but ''you would have hoped it may have''.
Asked who was to blame, Mr Yule said Audit NZ ''can't look at everything''.
''The buck stops for this type of thing really with the chief executive and their management,'' he said.
Councillors were also responsible for implementing an audit and risk subcommittee, to ensure ''the chance of this occurring is minimised'', he said.
Former council chief executive Jim Harland could not be contacted yesterday, but he has defended his handling of the council's audit process.
Former council finance and corporate support general manager Athol Stephens also could not be contacted yesterday. He has previously declined to comment.
The Audit NZ annual reports, covering the period from 2003-12, largely confirmed the council's management controls were in order, while noting areas for improvement.
In 2007, recommending the council consider a new audit and risk subcommittee, Audit NZ said it would help identify ''actual or potential problem areas'', as well as those needing to be investigated.
The council responded by saying its then-finance and strategy committee already performed the role, and the council's senior managers were ''more likely to possess the attributes required'' to oversee audit requirements.
Two years later, Audit NZ renewed its suggestion, saying the subcommittee would ''enhance the city council's governance structure and the control environment''.
The council responded by saying the ''general presumption'' audit and risk subcommittees could be useful ''may not stand up to examination''.
The council operated in a ''highly legislative and controlled'' environment, with regular audits, meaning assumptions about the ''role and meaningful purpose of a conventional audit subcommittee are not self-evident''.
Yesterday, Mr Yule said fraud, while not unique to councils, could be difficult to detect, making properly audited processes important.
The alleged Citifleet fraud would damage the reputation of local government and also hurt hard-working council staff.
''Most of our staff are completely honest, very trustworthy, work hard, and they get let down by one or two individuals, which is a shame.''