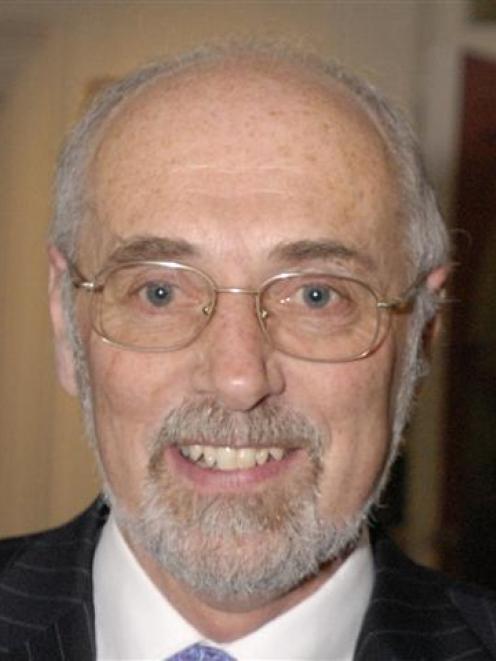 Shedding staff cost the Dunedin City Council more than $600,000 in the past year, and more than half the money went to two senior managers.
It was confirmed yesterday the council paid $628,513 in severance payments to 10 departing staff in the 2011-12 year.
The spending included two sizeable lump-sum payments - of $214,845 and $167,527 - received by two departing staff during the period.
The Otago Daily Times understands the larger sum went to former council community life general manager Graeme Hall, who spent a decade working for the council. Former customer services general manager Grant Strang received the smaller amount, after six years' service.
Mr Strang declined to comment when contacted, citing a confidentiality agreement, while Mr Hall - who now works for the Otago Regional Council - would only say he remained "very supportive" of the city.
Both men were members of the council's executive management team (EMT) until opting to take voluntary redundancy late last year.
Council chief executive Paul Orders yesterday said the overall severance payments reflected the cost of restructuring the organisation under existing contractual arrangements and could not be avoided.
"There's simply no way around it, but it's an issue you have got to confront."
The payouts would be outweighed by salary savings in time and it was important to weigh the initial costs against longer-term benefits, he said.
The council would be looking at ways to tighten contracts for future appointments to make them more affordable, he said.
The latest severance details were contained in the council's 2011-12 annual report, to be considered by councillors at Monday's full council meeting.
The report also showed eight staff received severance payments totalling $161,230 in 2010-11, bringing the total for the past two years to $789,743 received by 18 staff.
Previously, four council staff together received $204,382 in 2008-09, and five staff together received $109,470 in 2009-10.
Mr Orders would not comment on individual payments yesterday, but said the sums were based on contractual, statutory and other entitlements, including accrued annual leave.
The "pros and cons" of restructuring needed to be weighed "very carefully", but the need to restructure the council's EMT arrangements and find ongoing savings within the organisation had been a priority, he said.
Despite the initial severance costs, shedding two EMT staff meant ongoing savings of about $400,000 a year.
The restructuring was part of a wider cost-cutting push that had helped trim rates from 11.9% to 4.9%, saving $12.4 million, he said.
The council was also reporting more than required by law when it came to severance payments, which reflected "the need to be upfront with the ratepayer".