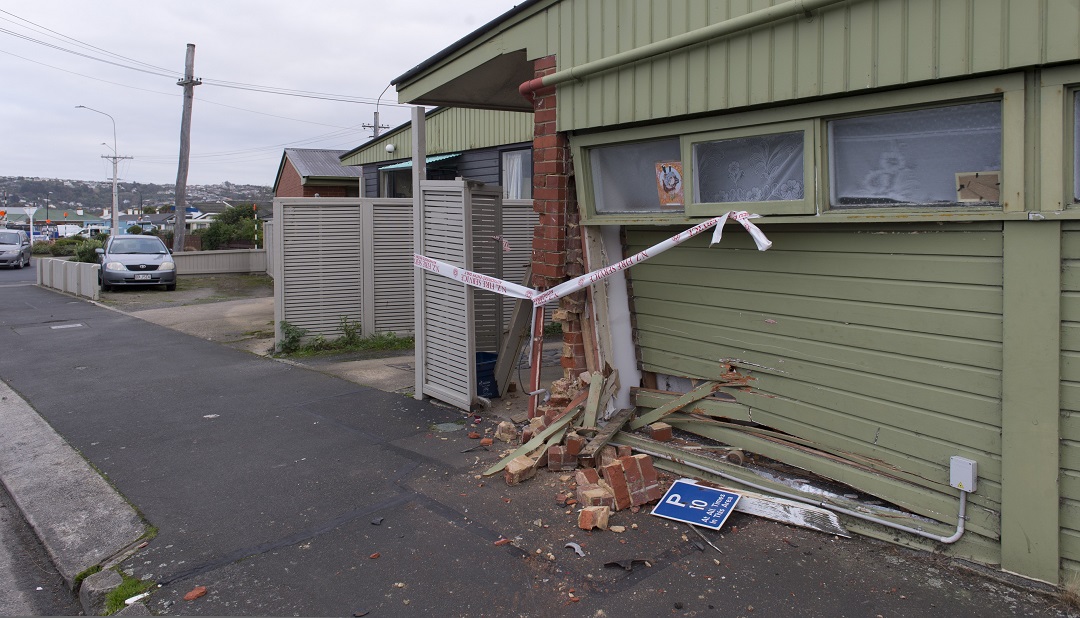 A St Kilda house is damaged after a car crashed into it last night.
Senior Sergeant Anthony Bond said a police were called after a vehicle crashed into a house on Victoria Rd about 9.25pm.
Occupants of the car ran off, and inquires were ongoing, he said.
At the scene, damage could be seen to the exterior of the house's front room.