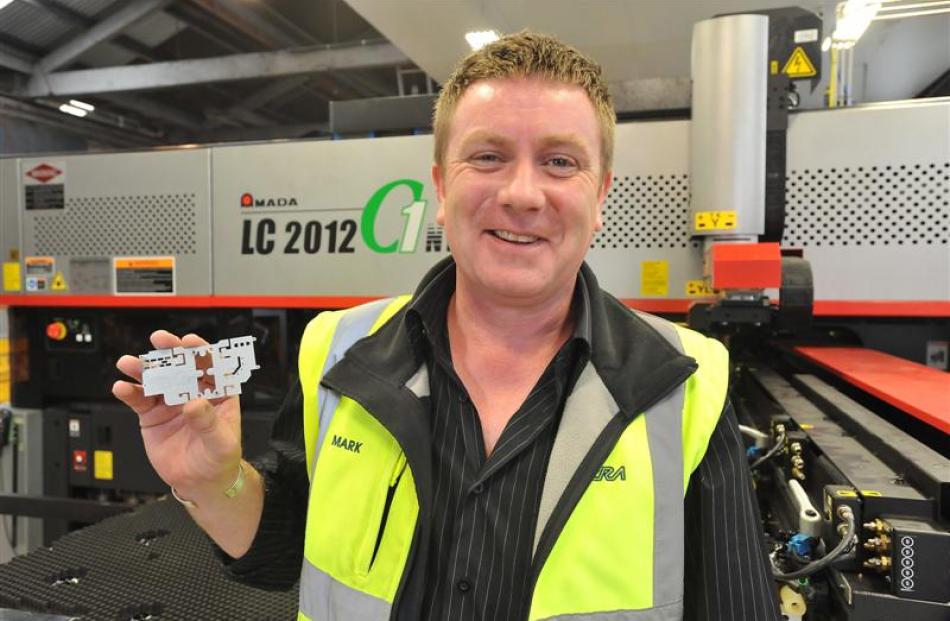 Dunedin company Farra Engineering has taken delivery of new specialist $1 million sheet metal-working machine, the first of its kind in the country.
The Japanese-made Amada LC2012 combines the work of three separate workshop machines and can cut down component making and handling from one hour per item to as little as 15 minutes, Farra's sheet metal division manager, Mark Stewart, said.
Although laser cutting is relatively common now, the Amada can hole-punch the sheet metal, fold it and tap holes and also laser cut, where required.
The Amada can handle making parts from 5mm by 10mm up to the largest sheet, 3m by 1.2m, Mr Stewart said.
While the machine, with quicker handling times, would cut down the unit cost for mass-produced items, its speed might also make one-off and small-run items commercially viable.
Farra chief executive John Whitaker said about 90% of the Amada's workload would be making components for other engineering firms.
It was able to cut most metals, plastics and some wood products.
He said Farra was trading well.
The $1 million Amada price-tag was an expression of confidence and he expected work would build up to a second shift daily.
The type of product included parts for Dunedin's Escea gas fires, research and development parts for Fisher & Paykel and numerous other companies in the city.
The Amada, which had moved from hydraulic-driven to electro-servo motor, was expected to be fully commissioned within about a fortnight.
Once the machine was programmed, it required only one operator and could put completed items on a separate conveyor and resume work.