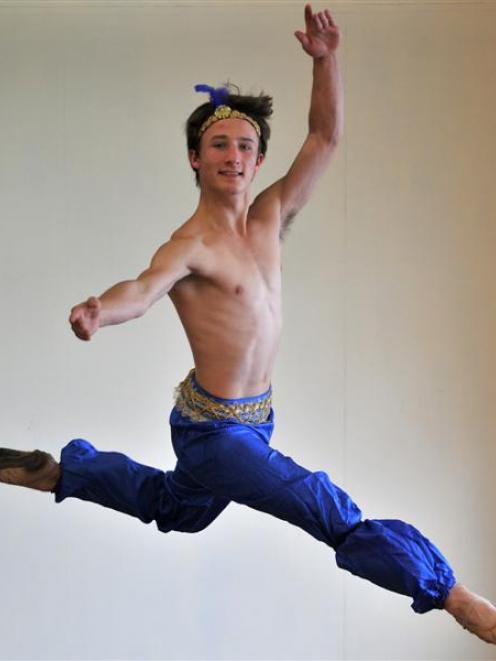 When Dunedin ballet dancer Bene Stewart (18) finished his final dance in the Solo Seal exam, he was sure he had given enough to pass the prestigious test.
''I'll always think I can do better, but I was pretty confident,'' he said.
In the 45-minute Dunedin exam, he danced variations from Giselle, Swan Lake and Le Corsaire, pieces he had visualised and performed many times in his mind.
In the exam, he danced to a random piece of music selected by the Australian judge from the British Ballet Organisation and recalled the smile on her face as he choreographed his dance on the fly.
His ballet teacher, Glenys Scandrett (74), said she had been involved in teaching ballet in Otago and Southland for more than 50 years and had never before heard of a male dancer being awarded the Solo Seal in New Zealand.
The dancer's strength was his jumping and elevation, along with his brawn and brain, Ms Scandrett said.
''You have to have a good brain to dance at this level.''
The ability to stay in character, and in time, while maintaining technique, took true talent.
The best dancers had a strong desire to succeed because ballet was hard work with little reward, she said.
''You wouldn't be doing it if you didn't love it.''
Mr Stewart said although professional ballet dancers careers finished at the age of 30 because ''the joints started to go'' he had not decided yet if he would pursue a position in a ballet company.
Recently, he enrolled for his first year at the University of Otago and would continue classes with Ms Scandrett in Dunedin next year.