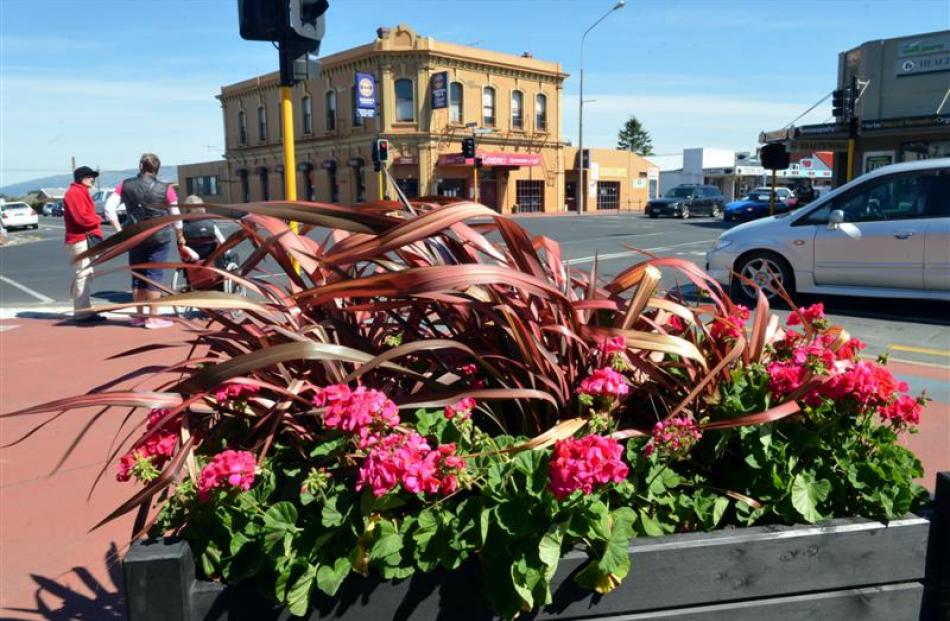 The Mosgiel Business Association is to ask the Dunedin City Council to help fund the $7000 annual upkeep of 20 planter boxes in Mosgiel's main streets.
The association fundraised and sold sponsorship to cover the cost of installing the boxes, which have graced the central streets for about three years.
The planter boxes were an asset to the community, adding vibrancy and colour to a busy, concrete environment, and were something people were proud of, association vice-chairman John van Delft said.
''Members of the community have even said that the planter boxes are classy and the colourful plantings are uplifting.''
The association was determined the boxes would remain, and while volunteers were happy to give their time to maintain the plants and water them on a regular basis throughout the year, the cost of twice-yearly replanting, fertiliser and compost was considerable.
About $7000 was needed each year. Mr van Delft had been replacing the flowers himself to date, with some contributions from charity groups.
''And we believe the Dunedin City Council could at least contribute to, if not cover, this annual cost.''
The association has sought and received the support of the Mosgiel Taieri Community Board for the association to approach to the council.
Mr van Delft said the association would discuss what to do next at tonight's meeting.