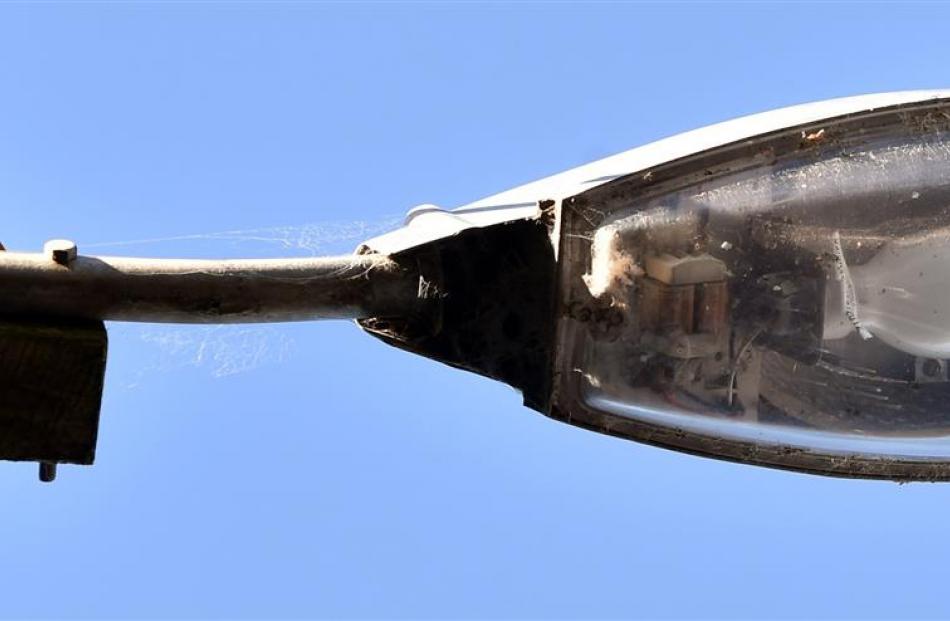 The Dunedin City Council is trialling LED technology as it prepares to spend millions replacing the city's streetlights.
Parks and recreation group manager Richard Saunders, who is also working in the transport area, said the council was planning to replace all the city's streetlights over the next two financial years.
It had set aside $6million for the project, but the final cost would not be known until the council settled on which type of light would be used and whether it would use "smart technology'', Mr Saunders said.
The smart technology it was looking at included the option of pre-programmed dimming and the ability to control light levels remotely.
The council had run a trial of two types of LED lights in Lynn St, Wakari, since December last year. One of the lights put out a white light similar to moonlight, and the other was slightly dimmer and put out a white light with a warmer hue.
The lights were shielded, which meant they directed light on to the road and footpath, and there was less light spill on to private property or into the sky.
Mr Saunders said the small amount of feedback it had received had been positive, with some saying the new lights made them feel safer.
Residents of the street who spoke to the Otago Daily Times yesterday were mostly happy with the lights.
One person was concerned they put out less light than the high pressure sodium lights, while another was not aware the trial was running.
Mr Saunders said 20 similar lights were about to be installed in Wingatui Rd, Mosgiel, at a section requiring new streetlights.
The council would take into account advice from the Dark Skies Advisory Panel, which is keen on having lights which have a limited impact on the night sky.
Having the lights shielded would help reduce light pollution and the council was looking at warmer LEDs, with less light in the blue spectrum, which were better for night sky viewing.