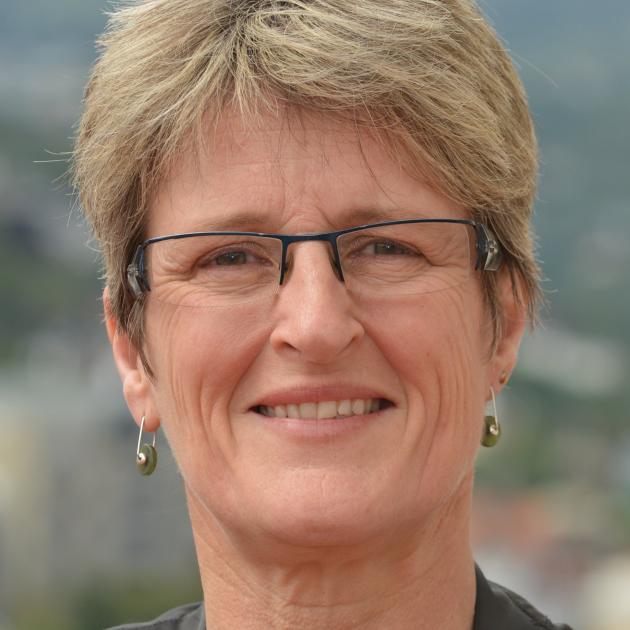 A senior Dunedin City Council manager has denied claims there is a culture of bullying at the highest levels of the organisation as details of restructuring emerge.
Council organisational development and performance group manager Marian Rillstone said three people had been made redundant as part of restructuring in the parks and recreation department, two of whom had their last day on Friday.
This comes as a source, who wishes to remain anonymous, told the Otago Daily Times morale remained poor at the council despite chief executive Sue Bidrose insisting otherwise at a staff meeting held at the Dunedin City Library in recent weeks.
Ms Rillstone disputed the bullying claim, saying the council was "very proactive'' when it came to the issue, but acknowledged significant change at the council in recent years was unsettling for some.
The claim comes after past and present staff told the ODT late last year about the impact of constant restructuring, stretched budgets and redundancies, saying morale had taken a hammering and there was a "culture of fear'' within the organisation.
The source told the ODT the situation was still bad and senior managers were guilty of "heavy-handed bullying and quite manipulative'' behaviour.
"[There is] a sense of bullying from the highest level; that's the executive leadership team and the group managers,'' the source said.
Dr Bidrose was "part of the problem''.
"She is insisting that the morale is good, but it's not.''
A staff member who recently left the council, who also declined to be named, said morale rapidly declined over the course of last year.
"Within a short space of time staff felt extremely undervalued, whereas in the past there had been a positive culture.''
The ex-staff member believed the changes were largely prompted by fallout from the $1.5 million Citifleet fraud.
Changes made as a result of the fraud went too far and staff felt there was a lack of trust and their opinions and expertise were being ignored.
"You are never going to fix an organisation if you don't value the staff within that organisation.''
Since last year the council had brought in outside expert, Julie Watson from Tap In, to run bullying and harassment workshops.
Ms Watson told her there was not a bullying or harassment problem at the council, Ms Rillstone said.
"She said the organisation ... is like every other, where you have pockets and teams that are challenges and others that are absolutely adorable.''
Ms Rillstone accepted significant transformation at the council in recent years - which included an "almost complete change'' in higher-level management - was challenging for staff.
"I can imagine that they may feel scrutinised. That may [be] interpreted as a bullying situation for some individuals.
"But actually it could be around ensuring that we have appropriate performance considering we are a public service organisation and are responsible to our ratepayers.''
She acknowledged some staff also took issue with comments made by Dr Bidrose at a recent meeting.
"We have done some reflecting, we have talked to the union ... and the feedback we are getting is that actually we have some pockets where we are still needing to deal with stuff, but overall we are seeing improvements.''
She believed the council's response to the Citifleet fraud was ``entirely appropriate'' at the time, but the council was looking to further involve all levels of staff in change happening now.
"The challenging part about doing these things and doing them well is it doesn't happen quickly. It's a bit like healing a wound.''
Restructuring in the parks and recreation department started last year and resulted in three redundancies. Others had their roles disestablished, but took up new positions.
The change was not about slashing positions, with full-time equivalent positions in the department slightly increasing, and was instead about improving its structure and getting the "right people in the right jobs''.
Restructuring was under way in the aquatics department at present.
Ms Rillstone denied speculation restructuring was imminent in the transport department.
An interim solution was in place following the departure of transport group manager Ian McCabe and "there are no concrete plans for what future changes might look like''.
Dr Bidrose declined to talk to the ODT for this story.