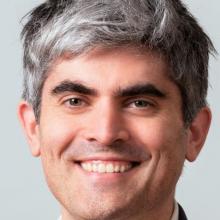 Do you want one new playground or three?
Maybe you want both, or you have a completely different idea you think is better.
Dunedin's young and young at heart will soon be able to tell their elected representatives exactly what they want from a new destination playground after the city council progressed plans for a two-phase consultation on the concept.
Speaking at yesterday's annual plan deliberations, Dunedin Mayor Aaron Hawkins asked whether consultation over the park proposals would be restricted to the idea of "one big thing versus three little things" or whether people would be able to "speak to their aspirations without constraint."
Chief executive Sandy Graham confirmed the broader scope would apply.
The motion was brought by Cr Lee Vandervis and seconded by Mayor Hawkins, an uncommon point of accord between two men who often find themselves on the opposite sides of an ideological divide.
Cr Vandervis had been pleased to hear from council staff that consultation would also allow people to say what types of play they would like to see provided in the playground.
He has previously argued for the creation of a European-style adventure playground, describing such a park at a meeting last August as "a section of open ground with some water running through it, and often just a big pile of pallets and the necessities of creating fire".
Parks and recreation group manager Scott MacLean confirmed people would be able to ask for adventure play to be included, and there had been some support for the concept in previous consultation over playground upgrades.
"[Feedback in favour of] adventure play and natural play has come through strongly on most larger upgrades."
Cr Vandervis said the staged approach to consultation would give the public the opportunity to process proposals and give detailed feedback throughout.
He also cautioned the council should be wary of building a playground with an eye to creating a tourist attraction rather than creating something for locals.
"I think this approach allows us to basically give most Dunedin people the best kind of playground experience and access that we can for the given budget."
Mayor Hawkins also backed this viewpoint.
"I agree with Cr Vandervis. I think supporting the local community has to be the primary driver and any visitor that also happens to enjoy that is just a bonus from here on in."
The annual plan is set to be ratified at a council meeting on June 30, with the first round of consultation on a destination playground to follow this.