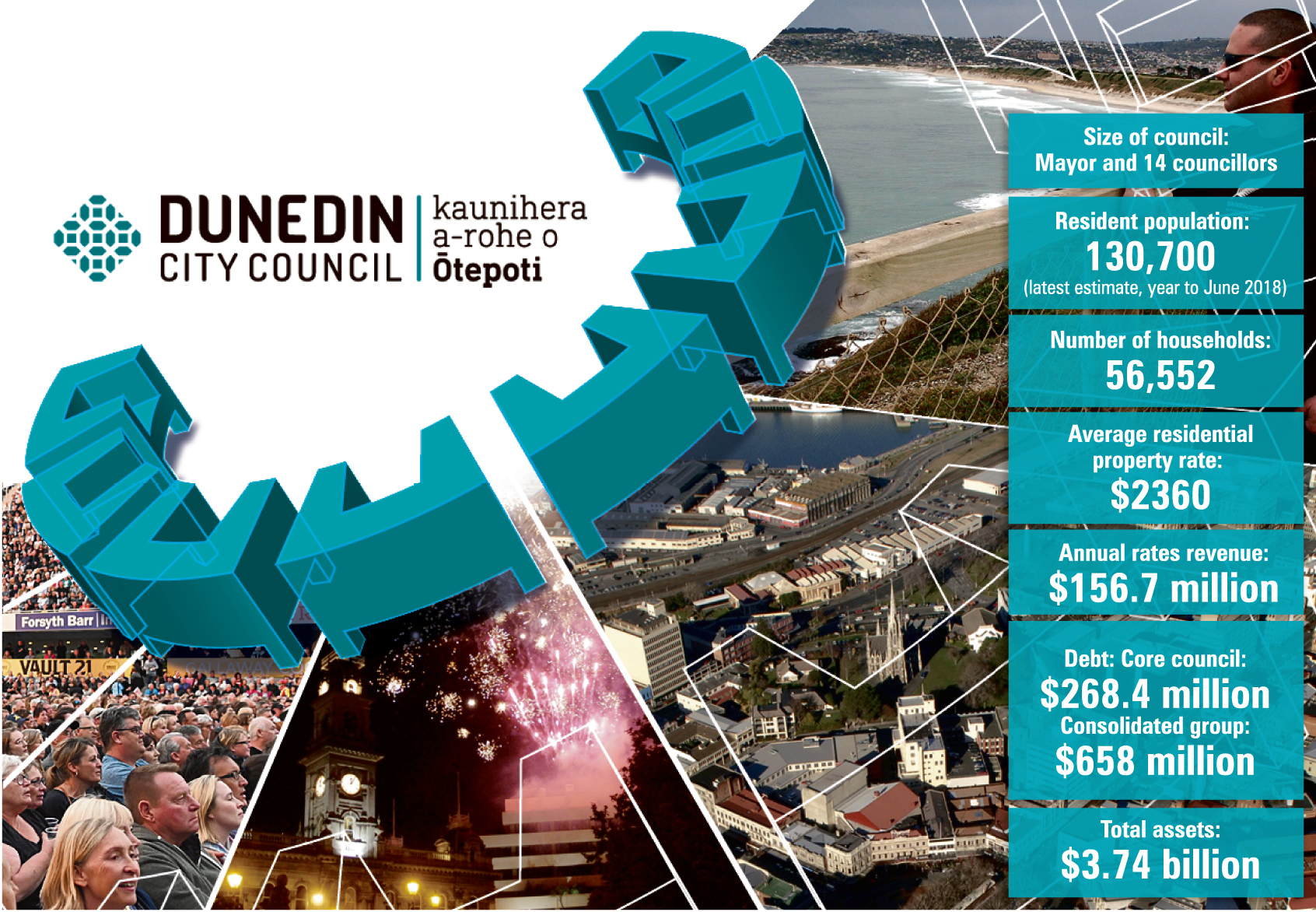 Sometime late in the day on October 12, a new mayor will get their hands on the robe and chains in Dunedin.
And, whoever that person is, they will have a plethora of challenges to face - some big, others smaller, inside and outside the council chamber - but also opportunities to seize.
Dunedin, for the first time in a very long time, is growing.
The city's population - and with it the number of cars jostling for position and parking - is up by more than 7000 since 2013, to top 130,000.
The city's economy is improving, too, fuelled in part by population growth, as the latest figures point to more than 4000 new jobs in the city since 2013.
That is both a positive and a challenge. Dunedin still lags behind national unemployment figures - 6% in Dunedin, compared with 4.1% nationally, albeit trending in the right direction here.
The result is a city that is developing a new-found sense of vibrancy, confident in its own appeal as a place worth living in.
But there are still major challenges to be tackled in the years ahead, and the effort is going to hurt for some.
If you think parking and traffic problems are bad now, wait until the rebuild of Dunedin Hospital in the centre of the city gets into gear, not to mention the Central City plan to rip up and replace key infrastructure - and the streetscape above it - along George St.
The results will be worth it, but only after years of disruption, and juggling the impacts will be a key issue for the city.
So, too, will be the cost of such projects. While the hospital rebuild is on the taxpayers' tab, ratepayers will be left to cover the cost of other big spends - $60 million for the Central City plan, $20 million (possibly subsidised by the NZ Transport Agency) for the waterfront bridge, another $20 million for the tertiary quarter's streets, and millions more for cycleways, to name a few.
Then there are the basics - the rising cost of investing in core infrastructure, particularly in South Dunedin.
The council has pencilled in planned spending totalling $305 million for water infrastructure over the next decade, up from the $242 million spend spread over 10 years in 2015.
Across all areas, capital spending is now set to hit $910 million over the decade, up from $878 million.
The extra spending included $35 million for flood alleviation work in South Dunedin.
The result of all that spending - the infrastructure and the nice-to-haves - is reflected in the council's bottom line, as rates and debt levels continue to climb.
The council now aimed to keep rates rises to 5% over a 10-year average, but has begun with a 5.3% hike this year, meaning savings will be needed in later years.
And, with further increases, rates are expected to jump by a cumulative 34% over the remaining years to 2028.
Debt is also climbing, after the council voted last year to lift its core debt limit from $285 million to $350 million - and as its companies, Aurora in particular, continued to reinvest in their assets.
Already, debt across the council and its companies has topped $600 million, and it is forecast to continue climbing towards the $1 billion mark, reaching $926.5 million by 2022.
The impact of increased spending will inevitably put pressure on the affordability of rates increases for some, particularly those on low and fixed incomes, despite assurances from some within council about Dunedin's traditional status as a low-rates centre.
That pressure will come on even before room has to be found in the budget for numerous other challenges yet to be tackled - from the expected multimillion-dollar cost of opening a new landfill at Smooth Hill, to the cost of excavating an old one buried under Kettle Park, should it become necessary.
The city was also facing an approaching housing crisis, and, looming over it all, is climate change and its associated costs - from the impact of sea-level rise on South Dunedin, to the council's commitment to steer Dunedin towards its carbon-neutral goal by 2030.
So yes, the city is pumping like almost never before.
But it is also facing challenges the likes of which it has not seen before.
Whoever takes Mayor Dave Cull's place next month will have a lot on their plate, beginning with crafting together a team capable of tackling them all.