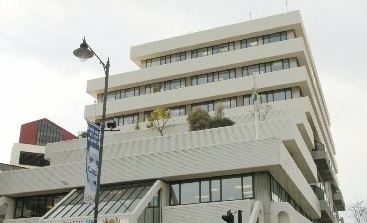 Nearly $12 million in capital spending has been shaved off Dunedin's draft budget as the Dunedin City Council faces a proposed 6.5% increase in the rates take.
Councillors will meet this week to consider staff budget proposals as the council enters the third year of the long-term plan for 2018-28.
The draft budget shows a total rates take in the coming year of $166,952,000 - more than $10 million more than the city needed to take in rates in 2019-20 to balance the books.
Overall spending is pegged at $321,125,000 - an increase of roughly $8.7 million from last year, council documents show.
"The 2020-21 budget in the 10-year plan was $104.224 million, but was increased to $128.433 million in the 2019-20 annual plan," the report to be tabled on Wednesday states.
"A preliminary review of the 2020-21 budget reduces the capital budget to $116.881 million with a number of property projects being accelerated, while other works have been rephased into later years."
Only a summary budget is provided in council documents published to the council website late last week.
But roading and footpaths ($54.3 million) and 3 Waters ($26.7 million) take up the bulk of capital spending.
The report to councillors notes "a full review of the draft capital budget will be undertaken" before annual plan deliberations scheduled for May.
Further, the report notes there would be a "a full community engagement process".
This is the first annual plan for first-term Mayor Aaron Hawkins. He could not be reached for comment yesterday evening.
However, the report includes plans for the free, low-carbon central-city bus loop service, an initiative spearheaded by then Cr Hawkins, noting the joint DCC and Otago Regional Council study and preparation of trial options had been delayed, and preliminary findings were due in April.
When complete, the feasibility study will include the development of a route, the frequency of service, operating hours, as well as estimated use, fares and costs.
The feasibility study costs were expected to be $25,000 for each council.
A third of the 6.5% increased rates take required by the council was due to a projected loss of $3.5 million of operating surplus at the Green Island landfill, the reports says.
The council's waste and environmental solutions department faces a drop in external revenue of $4.874 million, down a third, the report says.
However, the "significant reduction in commercial tonnage" to the Green Island landfill had helped to extend its estimated remaining life to 2025-26.
The report notes that an increase in property values could have a "notable impact" for some ratepayers.
A report to the council next month will outline plans for community engagement, including hearings.