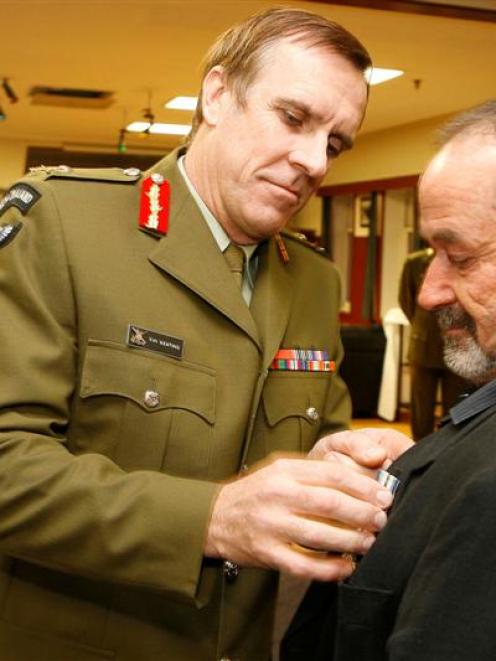 Alan Richardson had not wanted to apply for the NZ Special Service medal (Erebus) available to those involved in the recovery of bodies and other duties following the crash of Air New Zealand DC10 flight 901 in Antarctica on November 28, 1979.
But he was persuaded to do so by his wife, Anne-Marie, and his sister, Yvonne Ludlow, and after receiving his medal at a ceremony last night said he was "elated".
"I didn't think I needed to have a medal. When you are in the military you do whatever work you are told to do. But this is not just for me - it is something for the family down the track."
Mr Richardson (55), who spent 20 years in the army, was a 22-year-old lance-corporal in the Royal New Zealand Corps of Transport in 1979. When the aeroplane with 257 aboard crashed he was already in Antarctica, deployed to the US Camp Byrd as part of Operation Deep Freeze.
He worked in the valley below Erebus for two weeks helping to repatriate bodies to New Zealand.
The Erebus medal was struck in November, 2006. Only 282 medals have been awarded to date.