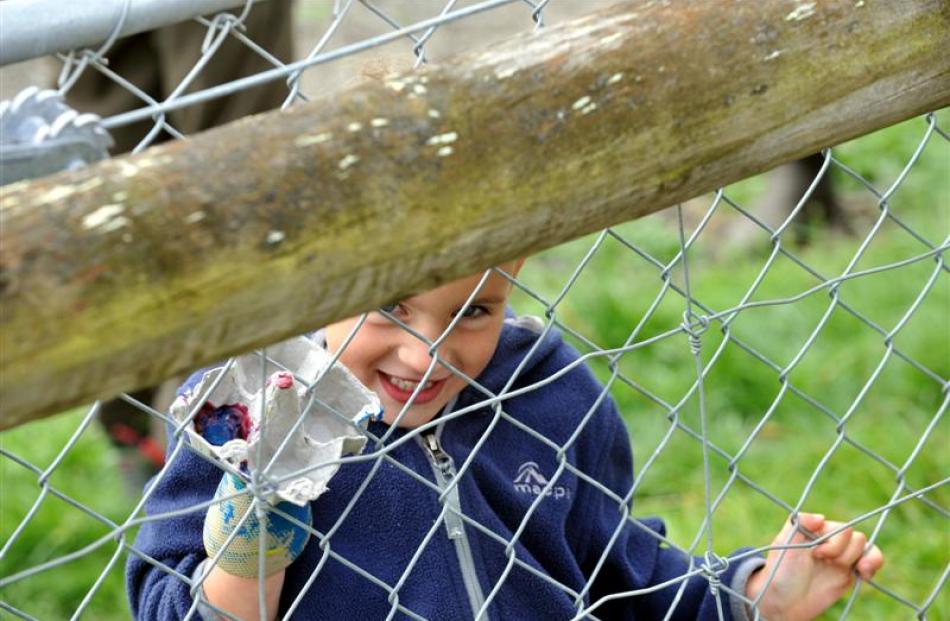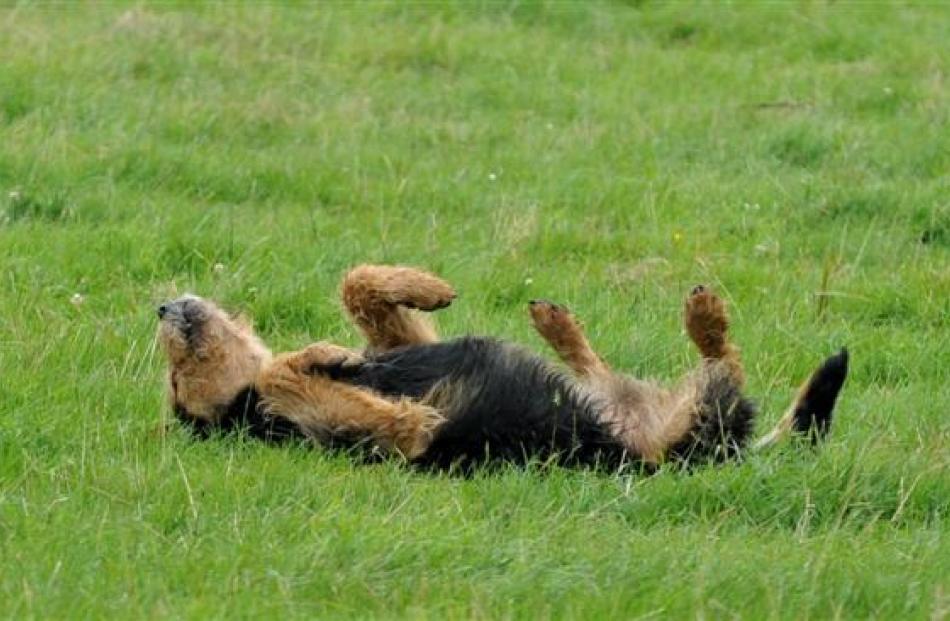 Lee Stream went to the dogs last week - but all for a good cause.
The Taieri Collie Club's 68th annual trials were held on Friday and Saturday, attracting competitors from throughout the Otago dog trial centre, as well as further afield.
Club president Gary Nichol said entries were very good and up on last year's numbers which was pleasing, particularly given the inclement wether.
While the cold, wet weather, particularly on the Friday, did not adversely affect the actual competition, it was more about ''comfort level'' and it was rather cold for those sitting on top of the hill, Mr Nichol said.
Overall, he was pleased with how smoothly the event ran, with good runs and some high scores.
The Taieri club was in good heart and, while it did not have a lot of diehard dog triallists among its members, there were many locals who helped run what was a community event.
Plenty of organising went into preparing for and running the trials and Mr Nichol was grateful for the support of the landowners, along with the judges and everyone who helped out. There were some new, younger faces involved this year, which was good to see.
The women working in the cooking shop did a very good job, especially on cold days when having ''a good feed and a hot cuppa'' was appreciated, he said.
---
Taieri dog trials results
Long head: G Dickie (Tweed) 97 1, E Stringer (Matt) 96 2, S Wallace (Craig) 95.5 3, E Stringer (Spot) 95 4, J Roughan (Cash) 94.5 5. Intermediate: G Lucas (Jet) 94.25 1. Maiden: G Dickie (Bess) 92.5 1.
Short head and yard: B Hobbs (Ben) 91.5 1, S Wallace (Craig) 90 2, D Vaughan (Snoop) 87.5 3, J Tairua (Ghost) 84.5 4, S Wallace (Mitch) 84 5. Intermediate: D Vaughan (Snoop) 1. Maiden: J McKenzie (Jake) 67 1.
Zig zag hunt: G Dickie (Don) 97.5 1, R Sellars (Burn) 97 2, R Peek (Chuck) 96.5 3, B Young (Kim) 96 4, R Peek (Task) 95.5 5. Intermediate and maiden: B Young (Kim) 1.
Straight hunt: G Calder (Cramp) 97.8 1, R Peek (Chuck) 97.5 2, R Tweed (Chaz) 97.2 3, B Young (Bruce) 97 4, L Smith (Ernie) 96.8 5. Intermediate: B Young (Bruce) 1. Maiden: D Kenny (Merv) 94.2 1.
---