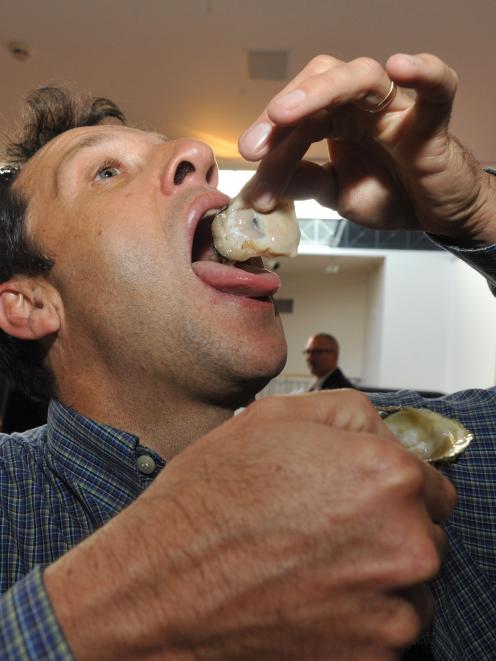 Pieter Brits, of Dunedin law firm Downie Stewart, devours a fresh Bluff oyster at a fundraiser for the city's neonatal intensive care unit yesterday.
About 150 people bought $80 tickets to the event, organised by Harbour Fish.
Fresh Bluff oysters were shucked on site at the Dunedin Public Art Gallery, while diners enjoyed champagne, canapes and live jazz music.
Harbour Fish has held the fundraiser once before, in 2012.
That year about $2000 was raised for the neonatal intensive care unit at Dunedin Hospital. Organisers hoped more would be generated by yesterday's event.