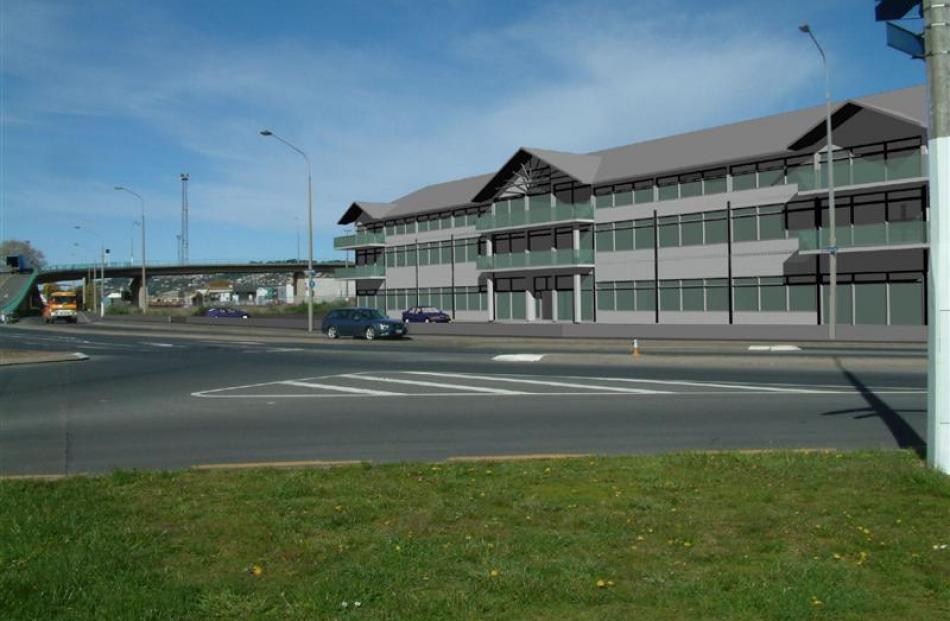 Two Environment Court documents released in the past week spell the end of a lengthy attempt by Dunedin developer Tim Barnett to fight restrictions on his ability to build on a long-empty piece of harbourside land.
The documents relate to his appeal against the Dunedin City Council's plan change 7, or harbourside rezoning which, they said, was "nugatory", or no longer valid.
That meant no restrictions remain for the land at 41 Wharf St, on which he has resource consent to build a planned three-storey office and residential building beside the Steamer Basin at Otago Harbour.
The future of the site, next to the overhead bridge from the harbour to Jetty St, was unclear, as Mr Barnett this week said commercial developments, which he could not discuss, were under way.
But he is still clearly unhappy with the process he has been forced to go through.
The site is highly visible to thousands of passing motorists travelling to or from Portsmouth Dr and southern suburbs.
In December 2007, Mr Barnett, of Arthur Barnett Properties, applied for consent to build the 3105sq m building on windswept empty land that was once part of rail shunting yards.
Two months later, the site was identified by the council as a possible road linking Wharf St with a new on-ramp to the nearby overbridge, and the council has a notice of requirement over the whole site. In May 2008, Mr Barnett was granted consent for the development, but with the council's plans creating uncertainty, it did not proceed.
Later that year, the harbourside hearings committee zoned land in the area "harbourside" but the same committee last year decided the notice of requirement should be dropped.
The "harbourside" zoning was dropped in October this year for all but the southern side of the Steamer Basin, after years of controversy, and mediation with local business.
Mr Barnett's land was between the southern and northern areas of the zone, and this week he questioned the decision-making that had gone into the final outcome.
He promised to talk publicly about the matter when all details were resolved.