An autopsy has found that the recent death of a Dunedin man is related to the Covid vaccine.
1News reports that an autopsy on Rory Nairn found that the 26-year-old died of vaccine-related myocarditis. Nairn died in November after experiencing myocarditis-like symptoms over nearly a fortnight.
Nairn died on November 17 at the home he shared with his fiancee Ashleigh Wilson, after receiving his first dose of the Pfizer Covid-19 vaccine on November 5.
1News said a pathologist's assessment of the case was that Nairn died of acute myocarditis, a known but incredibly rare side-effect, and with "no other cause" for the condition, that it was prompted by the vaccine. 
The Ministry of Health has this week put out an urgent letter asking health providers to do a better job of warning people about possible serious side effects of the vaccine.
The New Zealand Herald said it had verified the autopsy report is legitimate and had contacted the Coroner's office and the Ministry of Health for comment.
Vaccinologist Dr Helen Petousis-Harris said overall the likelihood of developing the condition is about 10 in a million overall, but it affects younger males at a higher rate.
But even in the highest-risk group, she said the possibility of having something serious happen is "way way way" lower than with the infection itself.
"Myocarditis, that is inflammation, heart inflammation. It can be very, very dangerous and it has a spectrum of severity. The myocarditis that is being seen after the vaccine tends to be very mild and some data from the US shows just an average of one day in hospital."
The average hospital stay for unvaccinated people who contract Covid-19 and get myocarditis is six days, she said.
"In terms of death being an outcome of this related to the vaccine, [it] is extremely rare. Very, very few cases."
She told the Herald anyone experiencing discomfort in the chest - whether they have been vaccinated or not - should see a doctor.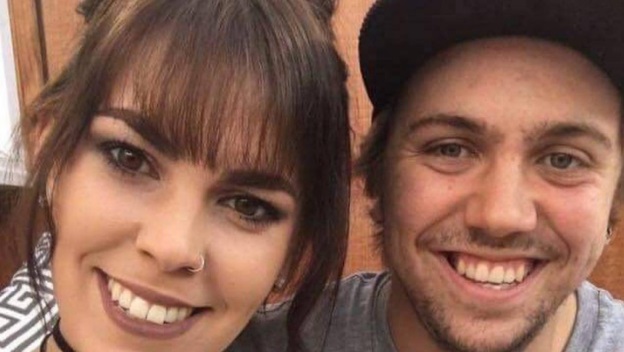 "The loss of a young person, a family member, is the worst thing that could ever happen to anyone. So this is awful. I think it's really important [to point out] that it's extremely rare."
According to Medsafe more than 7.3 million doses of the vaccination have been administered in New Zealand so far, with an average of 52 out of every 10,000 people reporting an adverse event afterwards.
While the majority are minor, there have been 117 deaths reported. Of those, only one has been deemed linked to the vaccination - a woman who also died from myocarditis.
Fifty-one of the other deaths were found to be "unlikely related to the Covid-19 vaccine", 54 could not be assessed due to insufficient information and 11 are still under investigation.
Before the autopsy result, Wilson had told the Otago Daily Times it was frustrating not to have any clear answers, and she had decided to share Nairn's story.
She said he should have been made more aware of potential side effects.
If he had, he may have sought medical help sooner, she said.
Instead, he shrugged off his ongoing symptoms, which Wilson said he did not have before his first dose of the vaccine, and put it down to stress.
Wilson said Nairn, a plumber, "started feeling heart flutters" a few hours after his jab.
"We put this down to stress as we were in the process of selling and buying a house and planning a wedding," she said.
"We never, ever considered the events that followed.
"Rory had heart palpitations regularly at night, and again, we thought this was stress.
"Twelve days later, Rory was up and down again during the night with his heart palpitations and an 'uncomfortable' feeling in his chest."
At 3am on November 17 the couple decided to go to the hospital for "reassurance".
But within minutes Nairn collapsed.
"It was really, really traumatic," Wilson recalled.
"I watched him die and I could not get to him. We were about to leave for hospital and he was in the toilet and I heard a thud.
"He had fallen, his body was blocking the door, his full weight was against it and I couldn't get it open.
"I could just see him through a crack in the door, I could see that he was gone."
The 1News report says that in her assessment of the case, pathologist Noelyn Hung said: "It is my opinion that the cause of death is acute myocarditis, and in the view if the history of symptoms since covid-19 vaccination, and no other cause for myocarditis, is consistent with vaccine-related myocarditis.
"Vaccination with the first Pfizer dose had occurred 12 days earlier and myocarditis-related symptomology was reported thereafter."
Myocarditis and pericarditis are rare side effects that affect the heart. The rate in New Zealand is reported to be around three per 100,000 vaccinations or 0.003%, and can be treated if picked up early.
"Myocarditis has affected less than one person in a million people who have had Comirnaty vaccine in the European Union countries," Medsafe's site reads. Comirnaty is the brand name for the Pfizer-BioNTech vaccine.
"In most cases the myocarditis was mild and is not expected to have any long-term effects. Comirnaty COVID-19 vaccine is highly effective in protecting people from COVID-19 infection, which can also cause myocarditis."
 - ODT Online/NZ Herald